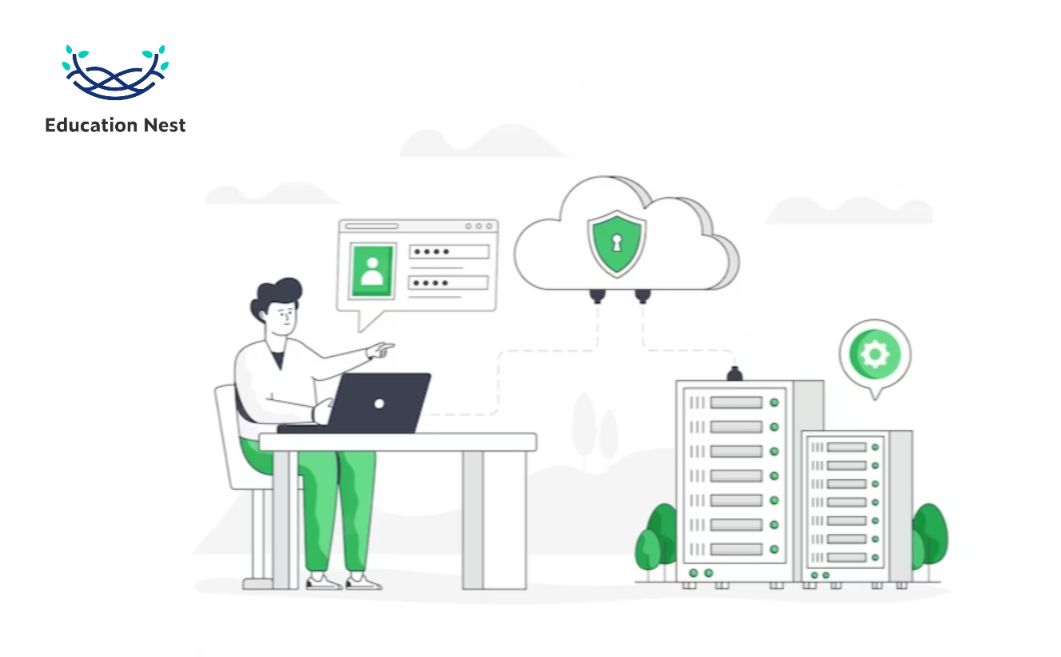 Cloud computing is becoming more popular. As more companies use cloud computing and digitize their processes, there has been a rise in the need for cloud architect who can build and maintain the systems and services that give people the features and security they need.
As a career option, cloud architecture gives you a wide range of jobs in different fields.
Cloud computing is available as a certificate course at a number of universities and institutes. IIT Kanpur, IIT Kharagpur, IIT Madras, and other universities offer advanced certificate courses on cloud computing through online platforms like E&ICT Academy or NPTEL.
There are also cloud computing courses on Education Nest. Google has five free courses for both beginners and experts in cloud computing.
With the help of this blog, you can learn what it takes to have a successful career, so you can decide if cloud architecture is the right path for you.
What is the role of a cloud architect?
As a cloud architect, you'll play an important role in any IT department. Your job will be to design, develop, implement, and support cloud computing solutions. Cloud computing is good for businesses because it can help them save money, improve compliance and security, and come up with new ideas.
Most of the time, cloud architects report to IT directors, CTOs, or other members of upper management. In this job, you'll be responsible for managing the organization's cloud database, coming up with new ways to help the company reach its goals, and keeping up with the latest trends and developments in cloud computing.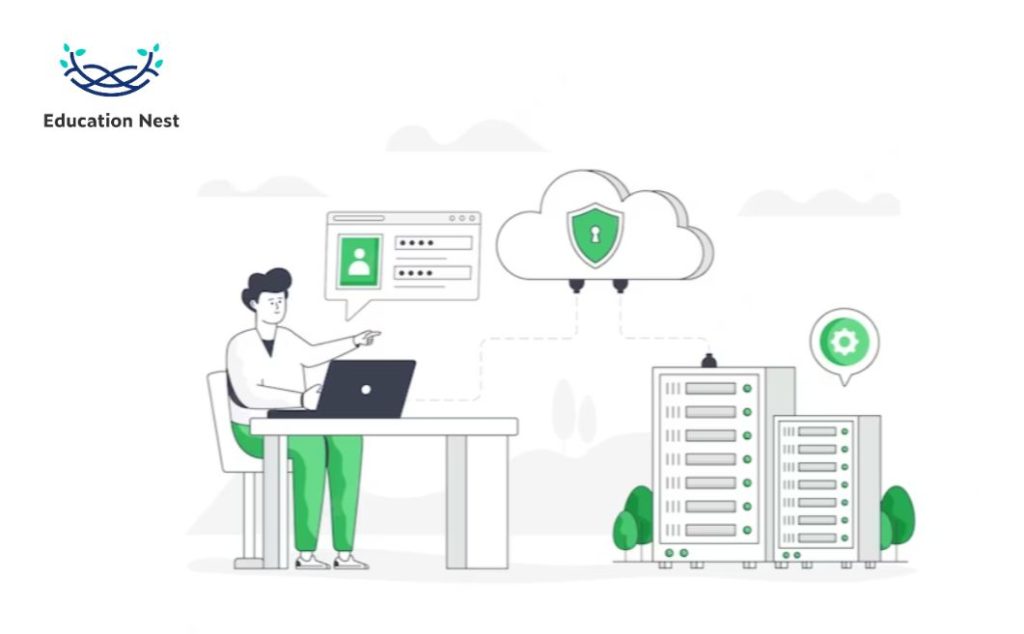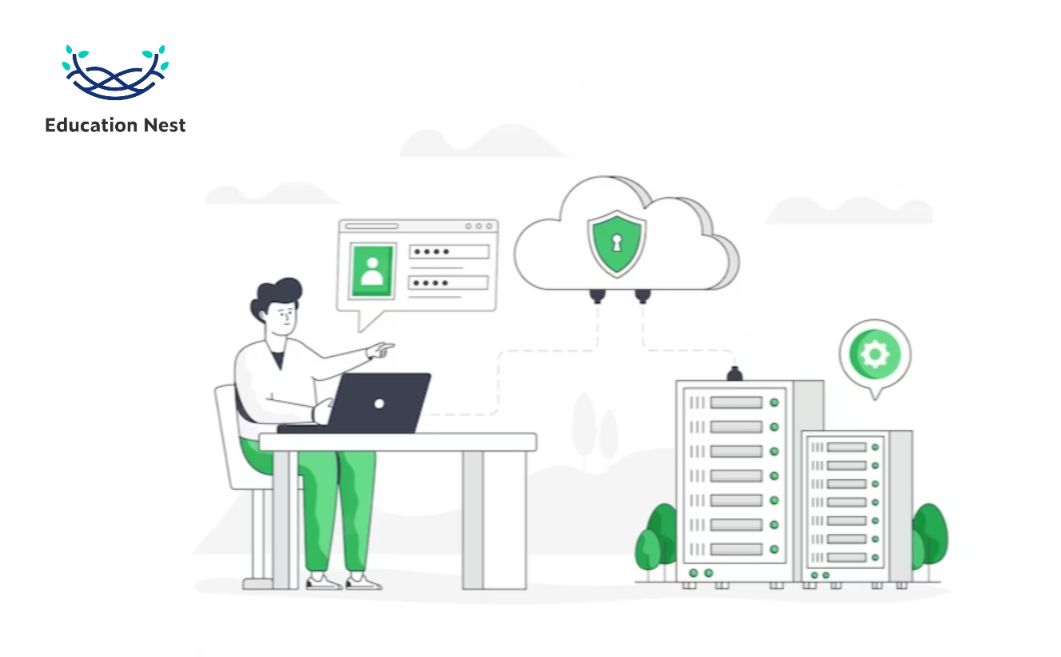 Skill Sets Required for a Cloud Architect
knowledge of how to work with AWS and other cloud providers.
Knowing how to use MySQL
programming skills in Java.
skills in how to store and protect data.
Project management experience
How does one become a cloud architect?
There's no definitive path to becoming a cloud architect. One can start out as a system engineer or developer and work their way up to being a cloud architect.
Due to the growing need in the field, many of the best colleges have started to offer courses in cloud computing and cloud architecture.
The curriculum at these schools includes both introductory and advanced lessons on cloud computing. After they graduate, students can start their careers in this field by taking any of the cloud computing and cloud architect courses listed below.
How to become a Cloud solution architect from scratch?
After graduating high school, students need to decide what they want to do next. In order to be considered for a cloud solution architect job in India, students need to complete 10+2 education. They are required to pass various subjects such as physics, chemistry, mathematics, and science.
To become a cloud solution architect, students need to complete various steps. They must first appear in entrance examinations.
| | |
| --- | --- |
| JEE Main | SRM JEE |
| JEE Advanced | IPU CET |
| BIT SAT | AMU EE |
| VITEEE | KEAM EE |
After graduating from high school, students are required to start a bachelor's degree program in order to pursue a career as a cloud solution architect. There are various programs that can help individuals get into this field.
| | |
| --- | --- |
| B.Tech. in Computer Science | B.Tech. in Computer Science and Engineering |
| B.Tech. in Computer Engineering | B.Tech. in Information Technology |
As a cloud solution architect, many people have different options for their career path after they finish college.
Option 1: Working an entry-level job while getting a master's degree is one of the most common things to do. This will give them a chance to learn and get better.
Option 2: A candidate can keep studying after he or she graduates from college. After getting a master's degree, the person can begin working as a cloud solution architect.
| | |
| --- | --- |
| M.Tech. in Computer Science | M.Tech. in Computer Science and Engineering |
| M.Tech. in Computer Engineering | M.Tech. in Information Technology |
Salary and job outlook
Many factors, such as your level of experience, location, and industry, may influence how much you earn as a cloud architect.
Averages can give you a good idea of what to expect in general. A cloud architect's average base salary is $114,064, and their average total earnings are $133,056. Between $75,000 and $289,000 is a possible range.
In India, the average starting salary for a cloud architect is about 6.3 lakh per year, or about 52,500 per month. To be a cloud architect, you need at least three years of experience.
In India, what is the highest salary for a cloud architect? The most a cloud architect can make in a year is 40.0 lakhs (3.3 L per month).
How much do cloud architects earn at different levels?
How much you can expect to make as a cloud architect is partly based on how much experience you have. Many cloud architects make extra money on top of their base salary through commission, tips, profit-sharing opportunities, and bonuses, which can boost their annual earnings at every level.
The following is the average base pay for entry-level, mid-level, and senior-level cloud architects:
Mid-level: $100,322–$111,941
Senior-level: $122,238–$135,309
Conclusion
Students should take advantage of the many computer science engineering courses if they want to become good cloud solution architects. These courses can help them learn more about the cloud computing environment and improve their technical skills. The salary for a cloud solution architect is good, and they can also work with more than one company.