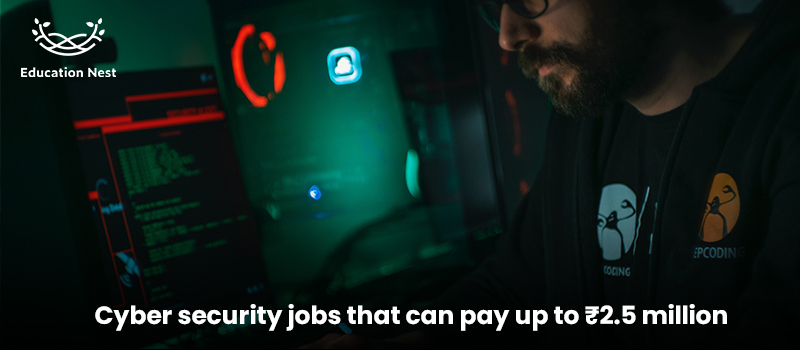 Cyber Security is steadily becoming of utmost priority for every organization. As such, the need for Cyber security analysts is also increasing. Cyber security salaries are getting better by the day with the demand for more professionals. Several factors, such as years of experience, management abilities, and knowledge in various fields of Information Technology, influence salaries.
The increase in the role of technology in our everyday lives has led to the increasing need for Cyber Security Specialists now more than ever. The rising demand for cyber security professionals is expected to create more than 3 million job opportunities by the year 2025.
This blog will help you know what salaries look like for various cybersecurity specialists and the skill sets you need to get the most bucks. It will provide a brief overview of the top employment opportunities in cyber security and how you can get your dream job.
What is Cyber Security?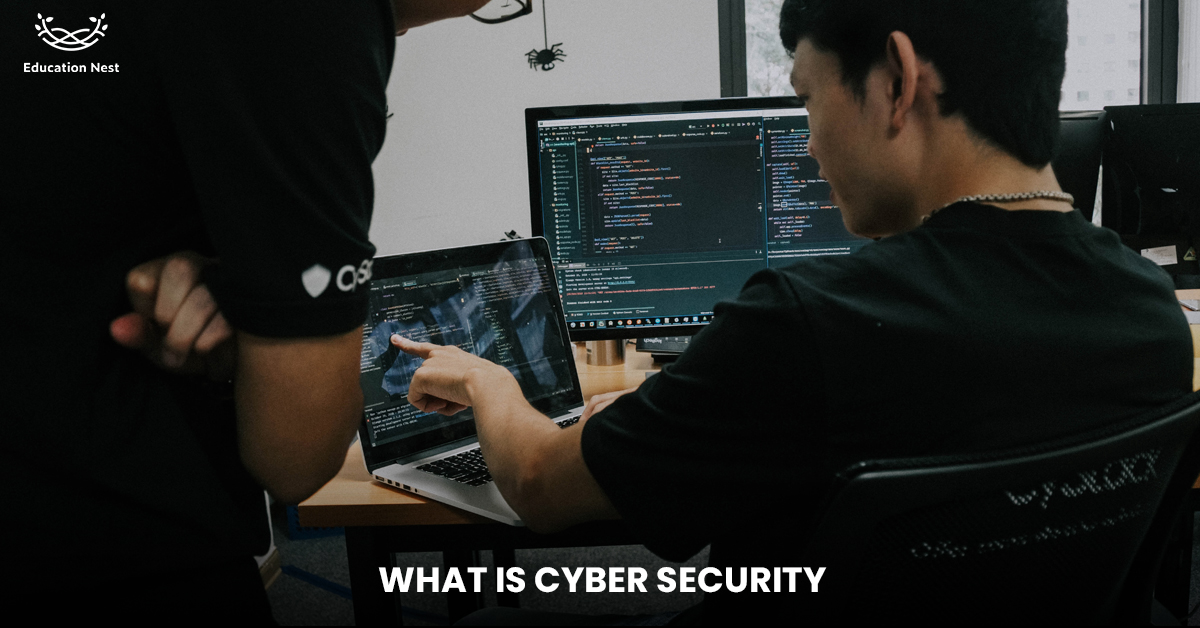 Cyber security is an amalgamation of technology and processes that provide protection from cyber-attacks that harm a network system or access data without authorization.
A good cyber security system employs multiple levels of security to safeguard the computers, networks, applications, and data that are being protected. For a business to successfully defend against cyberattacks, the people, processes, and technology must all work harmoniously.
With the world moving towards digitalization, it is important we educate ourselves on how to use technology responsibly. Users need to learn how to protect themselves from data theft, financial losses, intellectual property theft, and other cyber-attacks.
Need for Cyber Security
The increasingly sophisticated cyber criminals mean that the rate at which an organization is more likely to be successfully cyber attacked is also increasing daily.
Businesses can no longer depend upon simple cyber security like anti-virus software and firewalls. These methods may be effective for use on personal computers but fail when put to the test in the complex structure of an organization.
In March of 2014, eBay fell victim to a security breach. This required them to ask their 145 million users to reset their passwords immediately. Attacks such as these damage the company's reputation and make it difficult for users to trust online platforms with sensitive personal information.
The lack of strong cyber security management will make it difficult for an organization to protect itself from data breaches, hackers, and theft of sensitive information. There is a constant threat to the company in the form of inherent risks (vulnerability within an organization before risk management) and residual risks (a vulnerability that prevails even after taking steps for risk management).
Good cyber security management can help in the following areas:
Preventing access to company information.
Preventing the destruction of sensitive company information.
Preventing a cyber attack to change company information.
Preventing financial theft as well as any extortion of money from users.
Preventing identity theft from access to Adhaar Card, Passport, or other forms of personal identification.
Ensuring an uninterrupted business functioning.
Salaries in the Field Cyber Security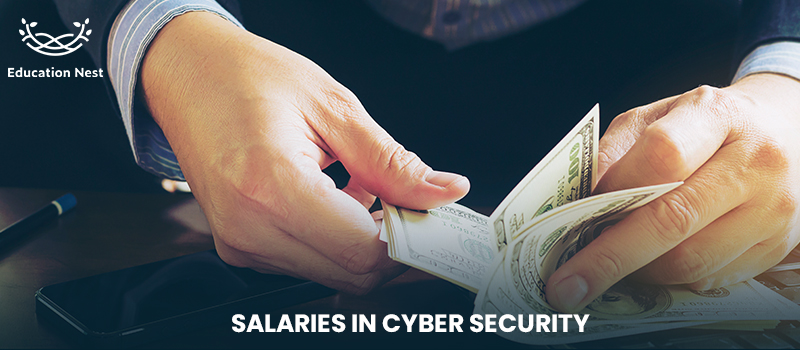 There has been a constantly growing demand for cybersecurity professionals. The industry continuously needs skilled professionals to fill in for roles at entry, mid and high-level jobs. According to research, there is a shortage of qualified candidates for cybersecurity positions, but countless job openings exist.
The cyber security pay in India starts at around rupees 2.5 Lakhs and goes up to 26 Lakhs per annum with an average of about 6 Lakhs per annum.
The salary of cybersecurity personnel depends on their job description as well as their experience in their field. For example:
Infosys and Tata Consultancy offer between rupees 3.5 Lakhs to 7 Lakhs for someone with 0-4 years of work experience with an average of about 4 Lakhs per annum.
At the same time, Wipro offers about rupees 9 Lakhs to rupees 17 Lakhs for someone with 5-14 years of experience.
Here are what salaries for cyber security professionals in India, along with their job descriptions, look like:
Chief Information Security Officer – CISO
A Chief Information Security Officer's job is a senior-level job that looks after the overall safety of data and information in an organization. CISOs not only develop but also maintain data security and risk management programs. To become a CISO, one must have several years of work experience in various areas of cyber security.
To become a CISO, one must have a robust skill set, some of them being:
Incident management
Information technology experience
Risk management
Supervisory skills
Business expertise
Good communication and presentation skills
The average annual cyber security salary of a CISO in India can be around ₹23 Lakhs per annum.
Security Analyst
A cyber security analyst uses various software to encrypt and protect data and strengthen the company's security. They analyze any software, network, and hardware shortcomings to find solutions for these problems. Security Analysts perform the following roles:
Keeping track of security access.
Conducting both internal and external security inspections.
Examining security lapses.
Updating the organization's disaster response and recovery plans.
Verifying the security of external suppliers.
The average salary of a Security Analyst is around ₹5.6 Lakhs per annum.
Security Consultant
A security consultant identifies and surveys cyber threats such as viruses, malware, bots, and spyware. Their job is to develop tools that will help to protect data against such unwanted intrusions.
Security Consultants perform the following roles:
Checking for possible security dangers.
Recognizing potential security dangers.
Conducting a risk analysis.
Assembling test results reports.
Creating and maintaining security procedures to address all potential security risks.
The average salary of a Security Analyst is around ₹6 Lakhs per annum.
Security Engineer
Security engineers work on coming up with plans to prevent the organization from facing any cyber-attacks. They protect the company's networks and data and implement improvements wherever necessary.
The key roles of a Security Engineer are:
Establishing security guidelines and procedures.
Carrying out penetration tests.
Creating automation scripts to deal with problems.
Training staff employees to understand information security.
Looking out for unusual system behavior.
The average salary of a Security Engineer is around ₹6.3 Lakhs per annum.
Security Architect
The Security engineer's job is to develop, execute, and maintain an organization's security. They are in charge of creating and carrying out regulations to safeguard against internal and external dangers.
Security Architects perform the following roles:
Reviewing current system security and making necessary improvements
Running routine system tests.
Creating project schedules.
Resolving security issues immediately
The average salary of a Security Engineer is around ₹20 Lakhs per annum.
Incident Manager
Managing and resolving incidents are the responsibility of an incident manager. Managing and resolving incidents are under the obligation of an incident manager. Some of the primary roles of an Incident Manager are:
Act as soon as an incident takes place
Take necessary steps to establish service and continue regular work
Keep a cool head during a crisis
Make clear and reasonable suggestions to solve problems
The average salary of a Security Engineer is around ₹5.5 Lakhs per annum.
Conclusion
One is presented with a plethora of options when considering a career in the field of cybersecurity. Jobs in this field can be high paying depending upon one's skills and dedication.
To improve their career opportunities and excel in the field of cyber security, a person can take up cyber security certificate programs and benefit by specializing in their field. Certificate programs can not only help in getting better at skills but also get better salaries in cyber security.