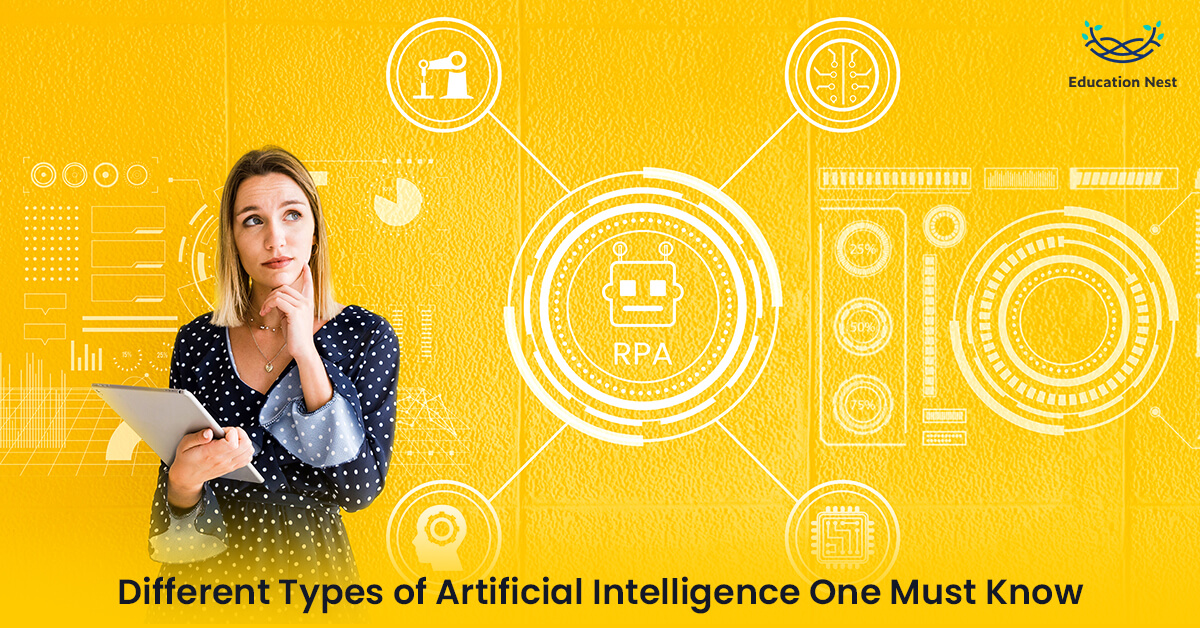 Artificial intelligence's application and scope do not require a formal introduction. The term "artificial intelligence" (AI) is no longer a mere phrase; AI is already a practical reality. Companies are employing AI to create intelligent devices for various uses, causing a revolution in the corporate world. In this article, "Types of Artificial Intelligence," you will learn about the many generations and classifications of AI.
Before moving towards different types of artificial intelligence, let us first discuss what AI is.
What do you understand about Artificial Intelligence?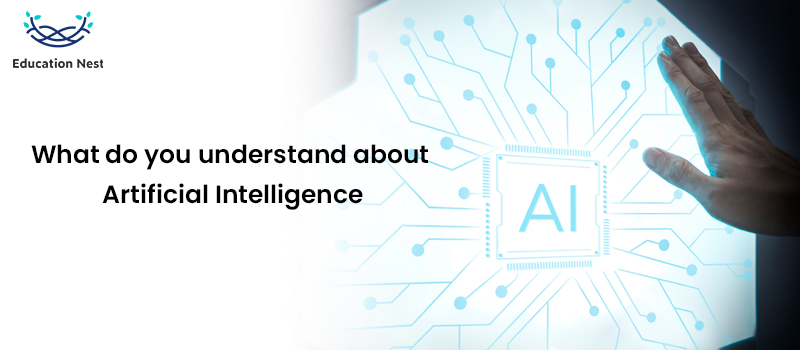 Artificial intelligence focuses on using massive amounts of data to program machines intelligently. Computers can mimic human performance because of their capacity to learn from experience. This way, human efforts can be made more quickly, accurately, and efficiently. Artificial intelligence (AI) is a field that develops algorithms and techniques to create autonomous devices. Artificial intelligence relies heavily on deep learning and machine learning.
Artificial intelligence (AI) is now widely used in all facets of the industry-
Transportation
Healthcare
Banking
Retail
Entertainment
E-Commerce
Now that you understand what AI is let's examine the various types of AI.
Different Types of Artificial Intelligence:
The artificial intelligence types are divided according to two categories-
Functionalities
Capabilities
According to functionalities, the AI types are:
Reactive Machines
Limited Theory
Theory of Mind
Self-awareness
Under capabilities, the types of AI are:
Narrow AI
General AI
Super AI
Functionalities Based AI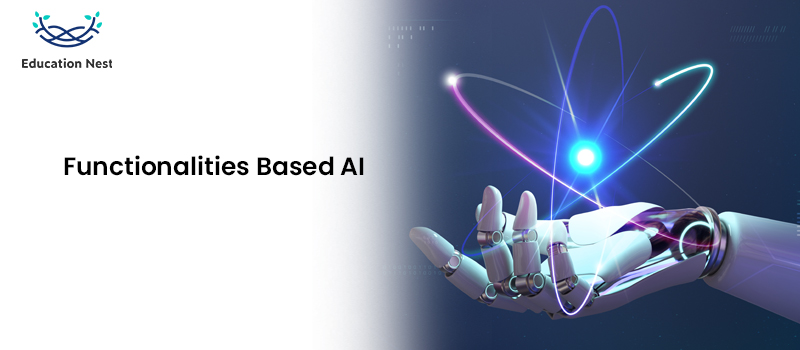 To define the various types of artificial intelligence, one must classify them according to their functions.
Reactive Machine: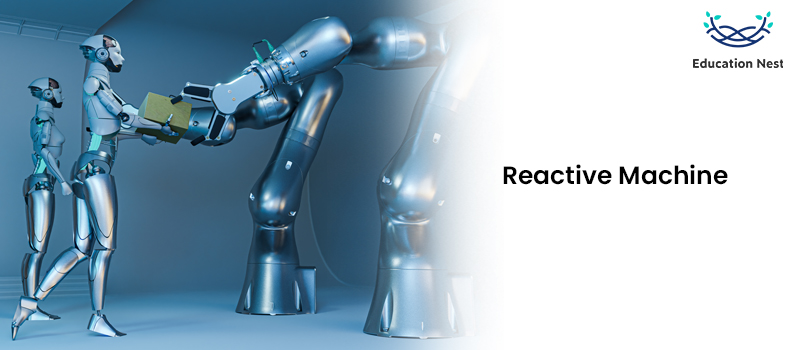 The most common type of AI, known as a reactive machine, does not have the capacity for learning or memory. It works solely with present data. They observe the environment and respond to it. A reactive machine can only perform the tasks for which it was designed.
AlphaGo, developed by Google, is another example of a reactive machine.
Limited Memory: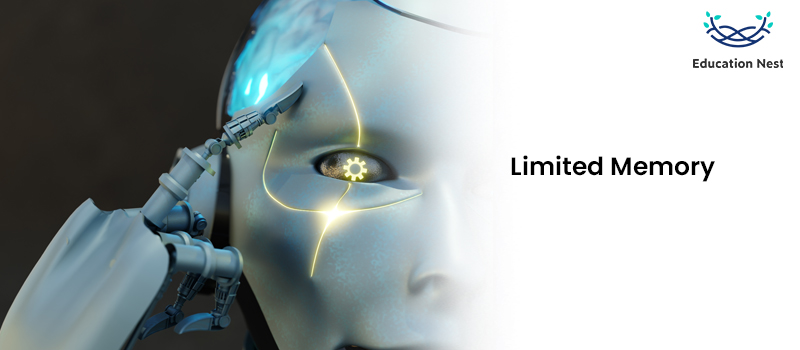 Limited Memory AI learns to make decisions based on historical facts. These kinds of computer systems have very short-term memories. They have a narrow window of opportunity to use this historical information, but they need to save it permanently as part of their archive. This kind of technology is employed in self-driving vehicles.
Self-driving cars are one of the best limited-memory AI examples.
Theory of Mind: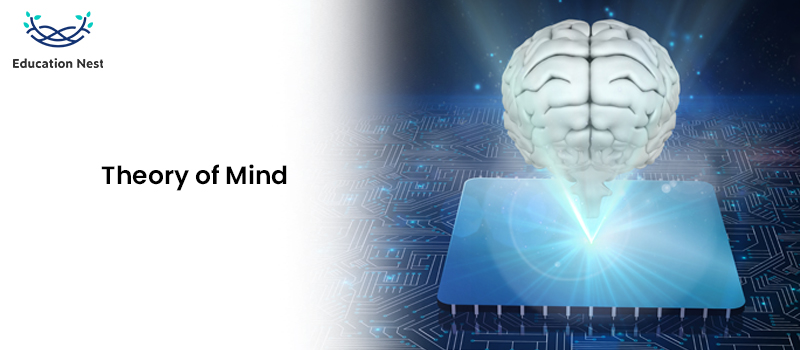 Theory of mind Artificial intelligence (AI) is a hypothetically advanced technological category. This form of AI involves a deep comprehension of how the presence of other people and objects in a given space might influence one's mood and actions. It needs to be sensitive to and comprehend human feelings and ideas. Significant advancements have been made in this area, but this AI form still needs improvement.
Kismet is a practical use of artificial intelligence based on the theory of mind. Kismet was created in the late 1990s by a Massachusetts Institute of Technology researcher.
You Must Watch:  An Informational Guide to Big Data Analytics
Self-awareness: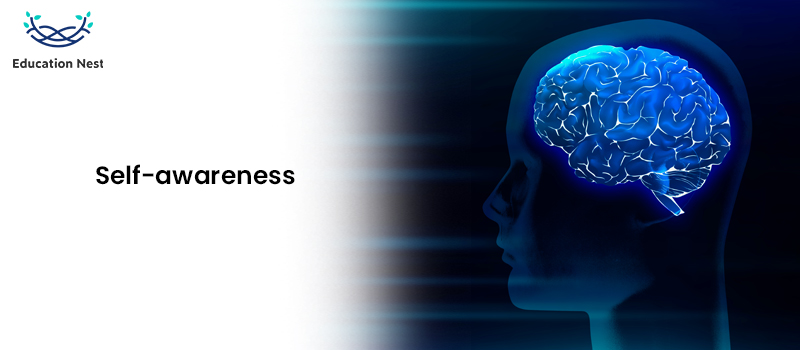 The concept of self-awareness AI is purely imaginary. Such computers can see human emotions and understand their characteristics, moods, and circumstances. In terms of intelligence, these robots will surpass the human brain. This AI would be able to understand and bring out the feelings of its human companions. It would also have its feelings, wants, and opinions.
Capabilities based AI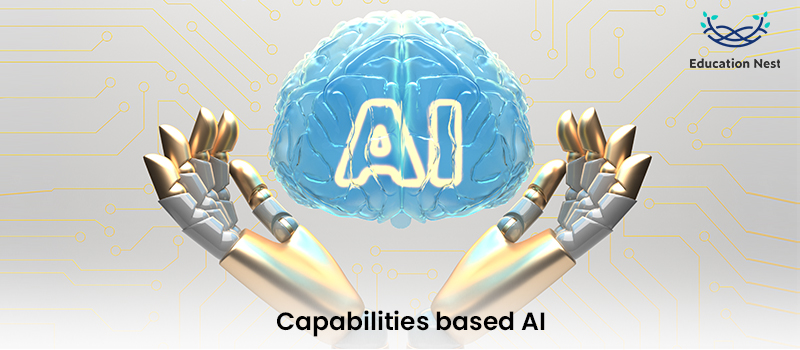 The following are the types of AI based on their capabilities.
Narrow AI: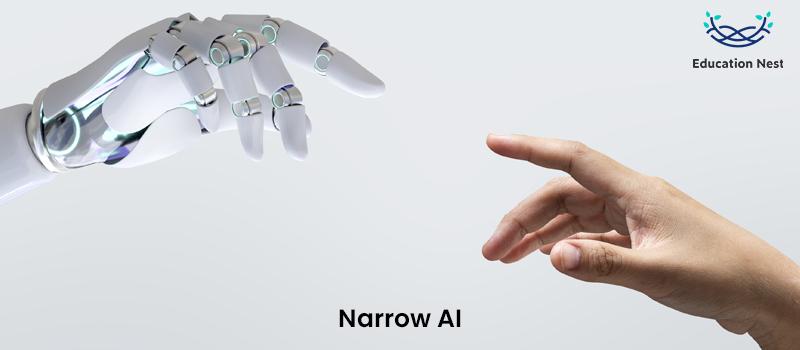 Weak AI, or narrow AI, is only good at one specific activity. It focuses on one limited area of cognitive development. As deep learning and machine learning techniques advance, niche uses of AI become more commonplace in daily life.
Narrow artificial intelligence, like Apple's Siri, has a small set of tasks it can do. It may struggle if you ask Siri to do anything beyond its standard capabilities.
For another case study of Narrow AI, consider the IBM Watson supercomputer, which uses intelligent technologies, deep learning, and speech recognition to answer your questions.
Google Translate, face recognition, virtual assistants, spam filtering, and Google's page ranking algorithm are all examples of Narrow AI.
General AI: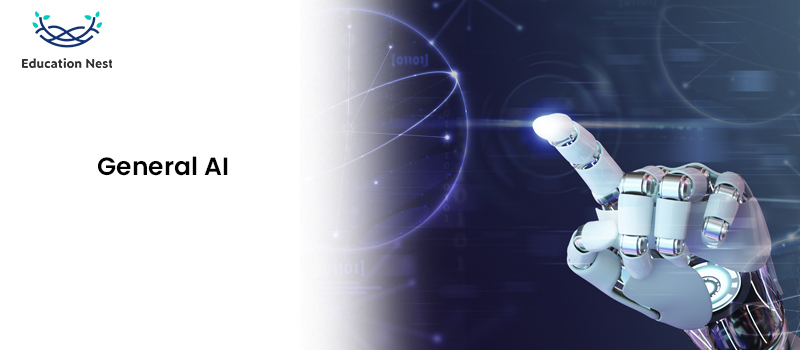 General artificial intelligence (AI), often called strong AI, is capable of learning and comprehending any intellectual endeavour at the human level. A computer can use acquired knowledge and abilities in novel settings. So far, scientists working on AI have yet to develop a robust system. Finding a way to program a whole set of cognitive abilities into computers would be required if they were to achieve this goal. Microsoft has invested $1 billion in general artificial intelligence through OpenAI.
The K computer, constructed by Fujitsu, is a lightning-fast supercomputer. It's a serious effort to create powerful artificial intelligence. In one second of brain activity, almost 40 minutes were spent. As a result, predicting when we could have powerful AI is challenging.
The Tianhe-2 supercomputer was created by the National University of Defense Technology in China. At 33.86 petaflops, it is the fastest computer ever built for computations per second (quadrillions of cps). Despite its great potential, the human brain is thought to be competent of just one exaflop, or a billion calculations per second.
Super AI:
Super artificial intelligence (AI) is much superior to human intellect and can outperform humans in every situation. To achieve artificial superintelligence, AI must advance to the point where it is so similar to human thought and experience that it not only understands but is moved by human feelings, wants, beliefs, and aspirations. Its very existence is now just conjectural. The ability to reason, solve problems, and act independently in different situations is essential to super artificial intelligence.
Both people and robots make much more data than they can take in, understand, and use to make decisions. All future complicated decision-making will rely on AI since it is the foundation of computer learning.
We have a long way to go before we build self-aware, problem-solving robots. But we should focus on how well a machine can study and learn to make decisions based on what it has seen before.
Summing up, I hope this blog post has shed some light on the diverse types of AI.