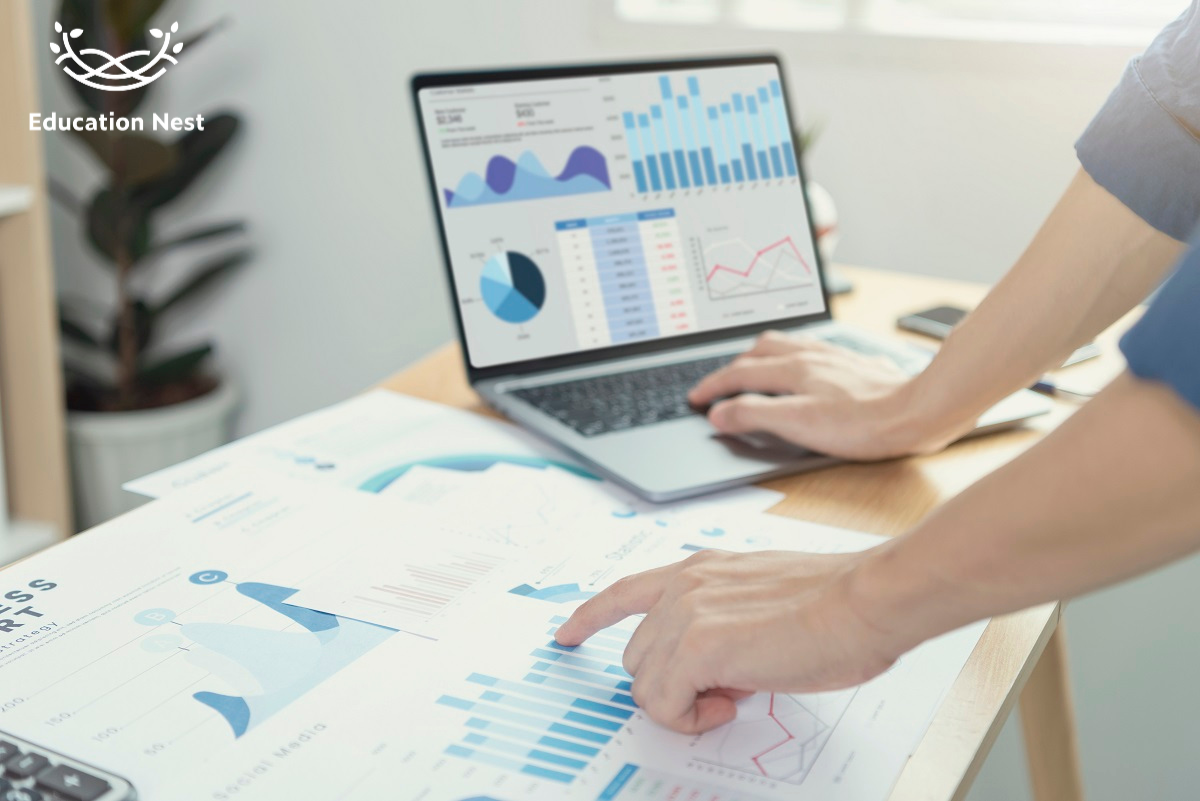 Power BI is a big, growing, constantly evolving tool that introduces new features and capabilities.
Power BI can analyze data in various ways, including natural language searches, advanced analytics that leverage machine learning, and the ability to collaborate with other Microsoft products such as Excel, SharePoint, and Teams.
What is Power BI?
Power BI is a Microsoft tool that allows users to connect to various data sources, view and analyze data, and share what they've learned. Users can create dynamic reports and dashboards with powerful visualization features like maps, graphs, and charts.
Power BI provides access to various data sources, including Excel documents, SharePoint groups, SQL Server databases, cloud data sources, and many more. Once the data is linked, users can convert and clean it using Power Query, a sophisticated data transformation tool built into Power BI.
Features of Power BI
Power BI is an excellent choice for corporate analytics. It includes several tools for data analysis and visualization. Here are some of the best features of Power BI:
Data visualization: Power BI has a variety of charts, graphs, maps, and tables that can be customized to meet the user's needs.
Data Connectivity: Power BI can connect to various data sources, including Excel files, Azure cloud services, and databases such as SQL Server and Oracle.
Data modeling: Power BI includes data modeling capabilities that allow users to transform and restructure data in an easy-to-use format.
Machine learning: Using machine learning, Power BI users may run prediction models and look for trends in their data.
Integration with other Microsoft products: Power BI may be utilized with other Microsoft products like Excel, Teams, and SharePoint. This enables users to collaborate with their data across many platforms.
You Must Read: Selenium Interview Questions You Need to Know: Tips and Answers from Experts
What is an 'app' in Power BI?
In Power BI, an "app" is a collection of dashboards, reports, and datasets that work together to give particular insights or functions.
Power BI apps are designed to allow mobile users to interact with their corporate data. Power BI Report Server may view shared dashboards and reports by connecting to both on-premises and cloud data.
How to install the Power BI app?
To install the app, follow the steps below:
Open Power BI and login in with your Power BI passwords.
On the left, select Apps. You may download apps from the Power BI app page.
There are three tabs to select from:
All Apps : Check out the templates and apps on your account that can help you organize.
Organizational Apps : Examine the shared grouped apps for your account.
Template Apps : Examine the AppSource sample apps.
To install it, click Get it from the AppSource immediately.
Use the direct link to install the app on your computer.
By clicking on a direct link in an email, you can get an app to help you organize. The Power BI Service will open in your browser when you open the email on your PC and click the link.
To install the app, select the link for the operating system of your phone or tablet.
Advantages of Power BI apps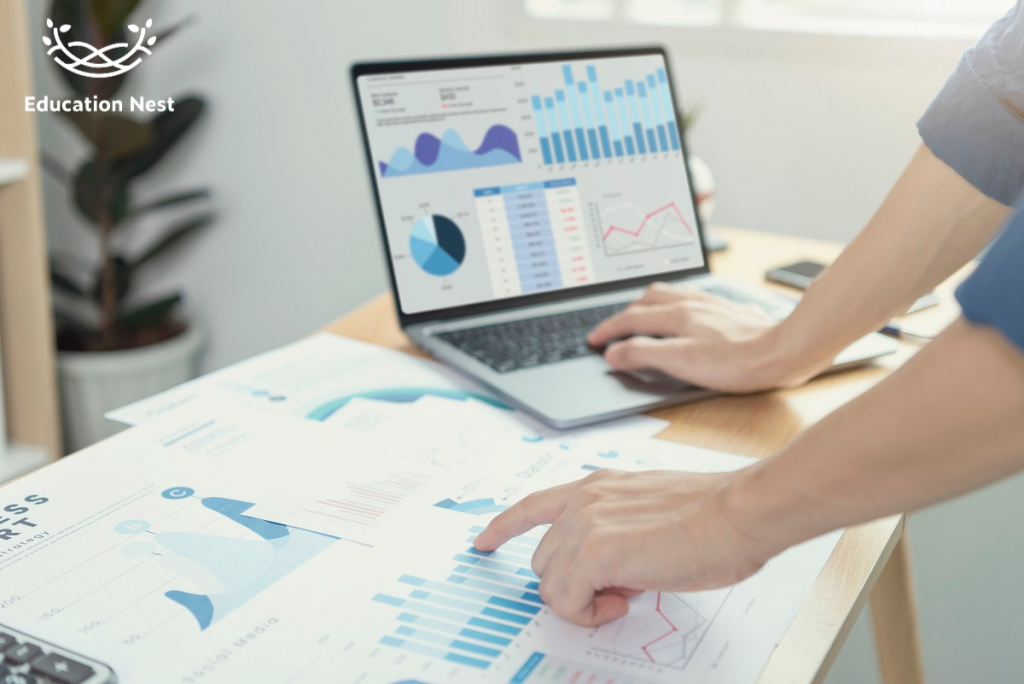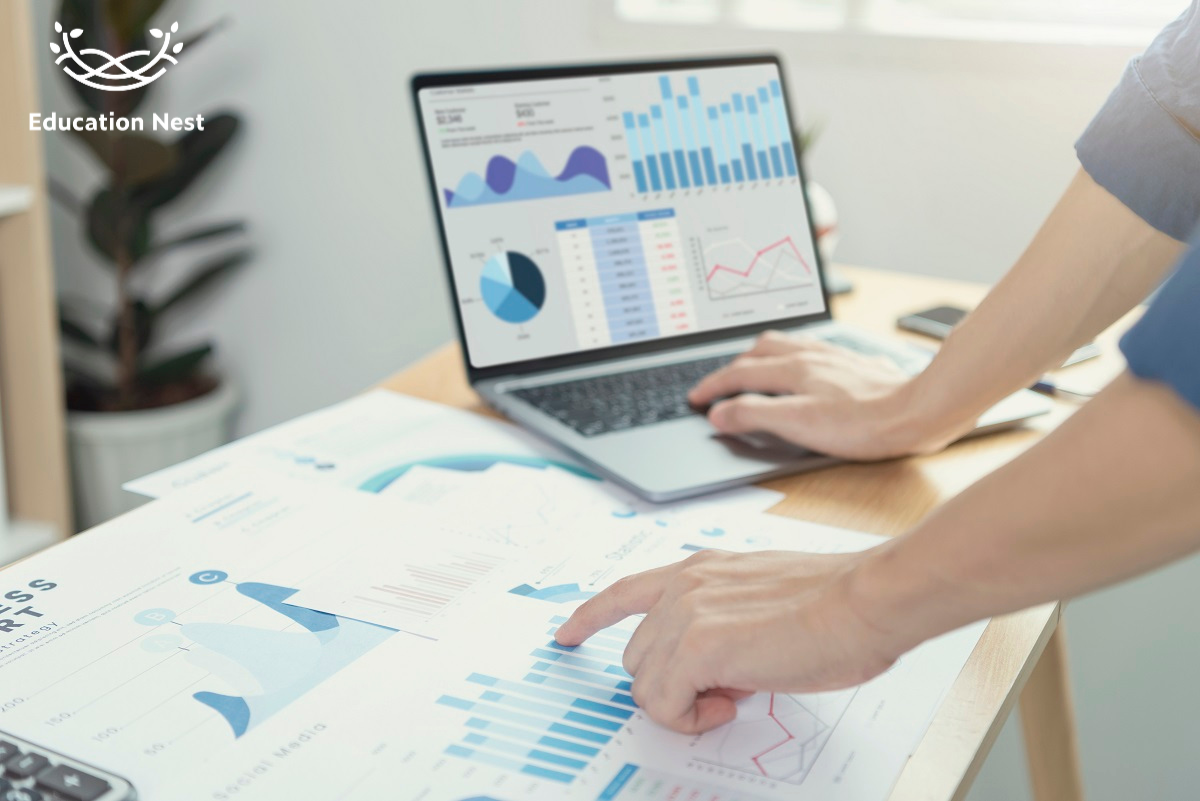 Here are some of the most significant benefits of apps in Power BI :
Offers all information in one location, allowing users to read reports on browsers and mobile devices without remembering their IDs.
The author has control over how frequently the information is updated. The user gets informed of the author's changes or can view them directly on the screen.
Permits the author to specify restrictions and permissions for selected report elements. Users can only read the portion of the information that the author wants them to read now.
A better user interface than the office. The author can also modify the interface to meet the users' needs with whom it will be shared.
Best for getting reports out of the development team's hands and into the hands of the general public.
Conclusion
Finally, Power BI is a sophisticated yet simple data analysis and reporting tool. Businesses that want to get the most out of their data frequently select it because of features such as drag-and-drop data visualization,