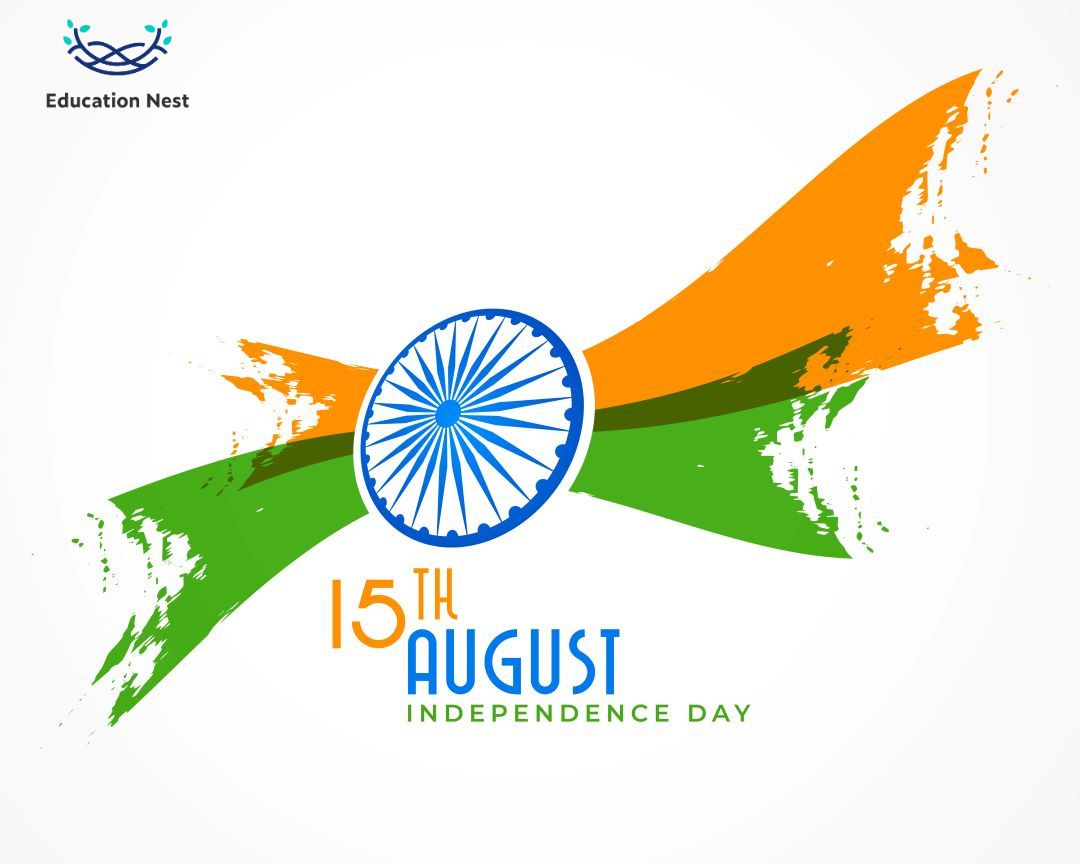 Hello, enthusiastic patriots and happy souls! India's Independence Day is celebrated on 15th August. As we get ready to paint the town orange, white, and green, it's time to celebrate the 77th Independence Day of our beloved country! This special day is all about appreciating our freedom, honoring our heroes, and spreading joy to everyone. And what better way to do that than with some vibrant and heartwarming Happy Independence Day images!
In this blog, we have handpicked the most cheerful, patriotic, and downright delightful Independence Day images 2023 that capture the essence of our nation's journey. From the proudly waving tricolor flags to the smiling faces of our fellow Indians, these pictures will make you love our incredible country. It's an incredible India, indeed!
So, get ready to see the magic of India's Independence Day through these captivating images. Share them with your family, friends, and teachers to spread the happiness and pride we all feel on this special day. Let's make this Independence Day 2023 one to remember!
Before the images, let's understand the significance of Independence Day in India.
Importance of Independence Day in India
Independence Day in India is significant as it commemorates the country's freedom from British colonial rule and the creation of an independent nation. It is celebrated each year on August 15th.
Important things to know about India's Independence Day:
Freedom from British Rule:
India gained its freedom from British rule on August 15, 1947, after nearly 200 years. This day marks the end of British rule in the area and the return of the Indian people to their government.
Struggle for Independence:
The road to independence was paved with decades of non-violent resistance, civil disobedience movements, and the leadership of figures like Mahatma Gandhi, Jawaharlal Nehru, and other prominent freedom fighters. Independence Day is a time to remember what these leaders and the many others who fought for the country's freedom gave up.
Birth of Modern India:
Independence Day marks the day that India became its own country. It started a new era of independence and gave the Indian people a chance to decide their fate.
Unity in Diversity:
India is a country with many different languages, cultures, and religions. Independence Day is an excellent time to think about how people from different backgrounds and parts of the country came together to fight for a common goal: independence.
National Celebration:
Independence Day is a national holiday in India, and people all over the country party hard on that day. Patriotism can be seen at events like ceremonies to raise the flag, parades, cultural performances, and other celebrations.
Reflection on Progress:
It is also a day to consider how far India has come since it became its own country and what challenges it still faces. It's a chance for people to show how much they care about democracy, freedom, and equality.
Symbol of National Identity:
The Indian flag has three colors and is a significant Independence Day symbol. The saffron stands for bravery and selflessness, the white for peace and honesty, and the green for fertility, growth, and good luck. The navy blue Ashoka Chakra in the middle stands for the wheel of law and the nation's constant growth.
Independence Day in India isn't just a time to celebrate the past; it's also a time to think about the future, recommit democratic and inclusive values, and work to make the country stronger and better for everyone.
Whatsapp Independence Day Images
First, let's have a look at a few independence day images for Whatsapp. These images can be used for status as well as independence day DP to wish your contacts.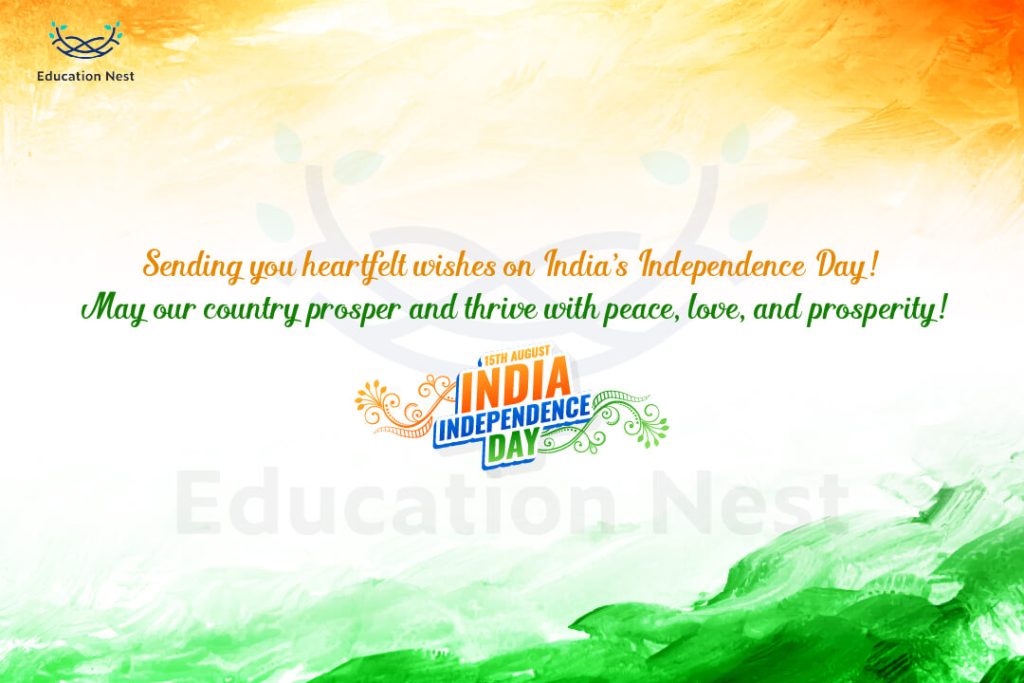 ---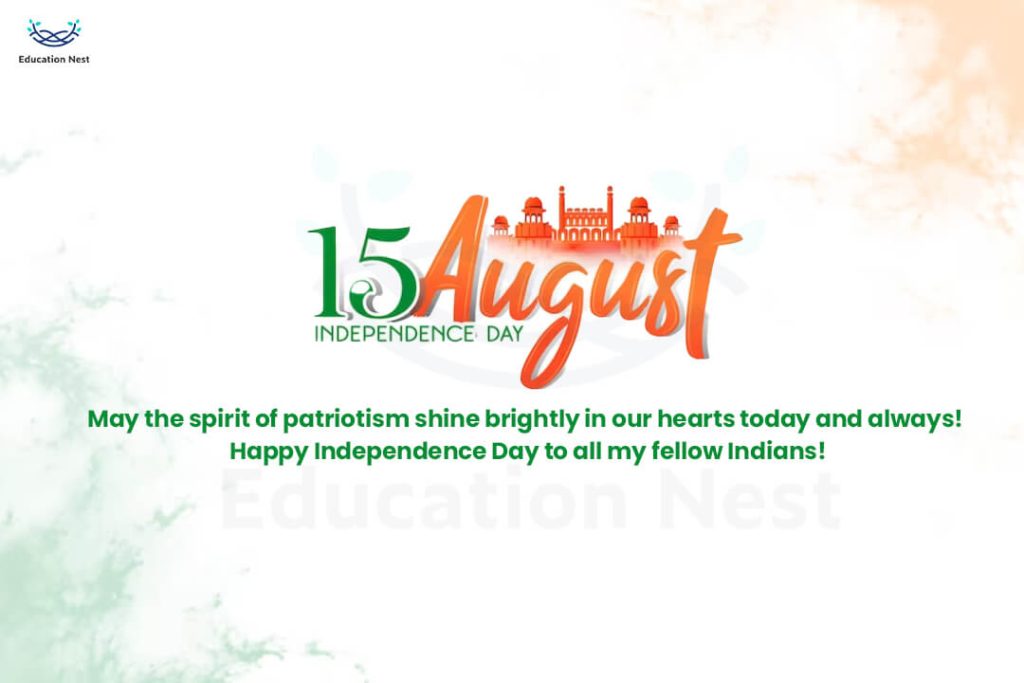 ---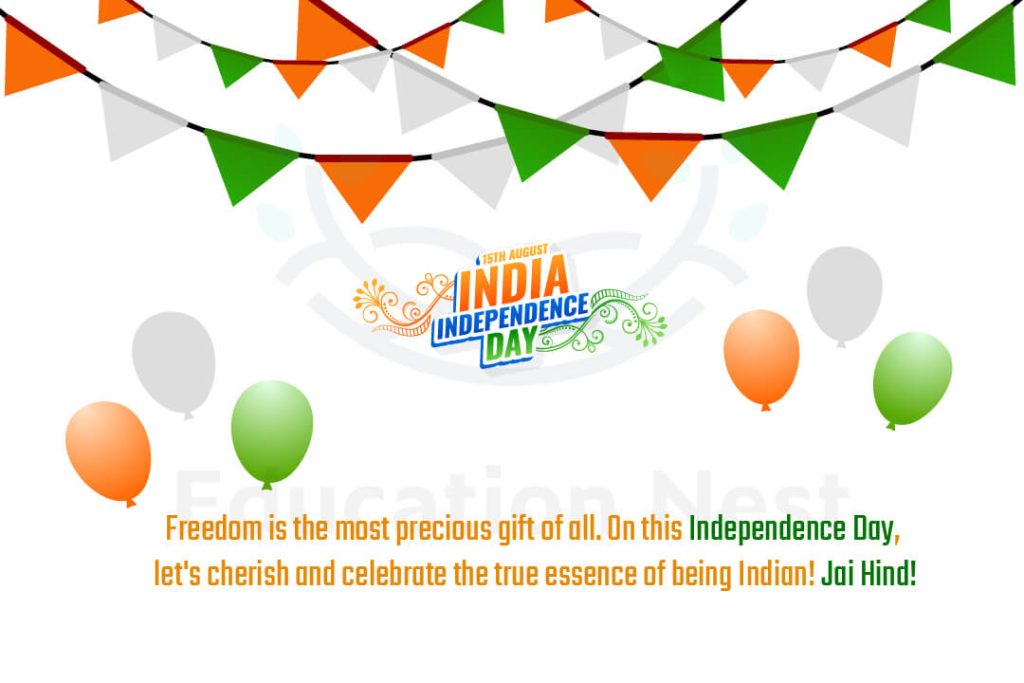 ---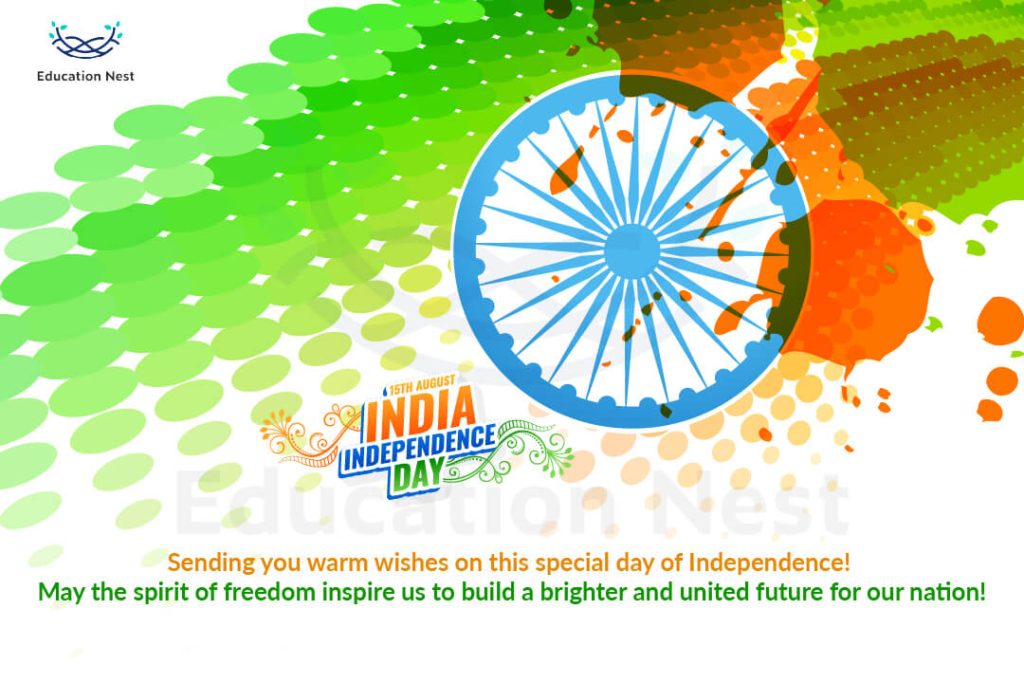 ---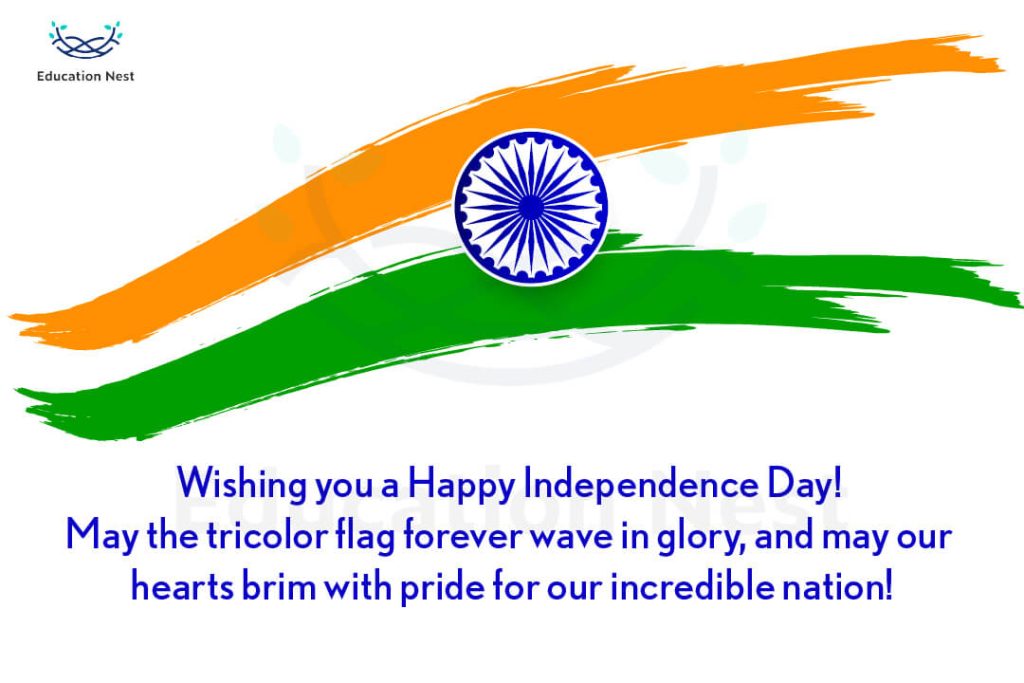 ---
Next, let's have a look at a few independence day wishes in the form of greeting cards which you can share!
Happy Independence Day Greeting Cards
Here are a few independence day greetings!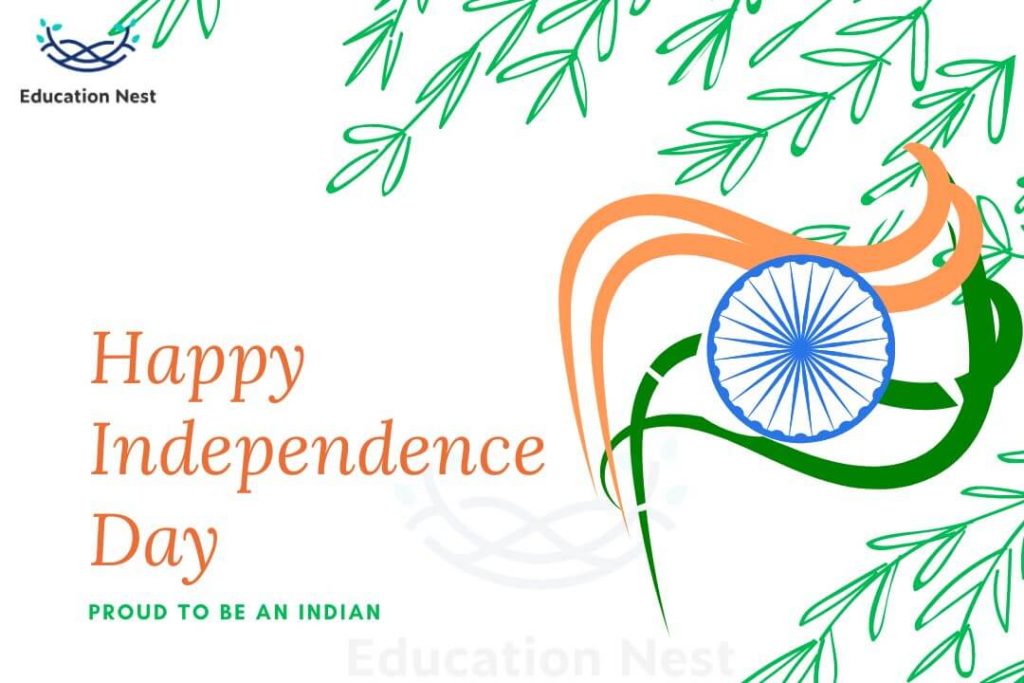 ---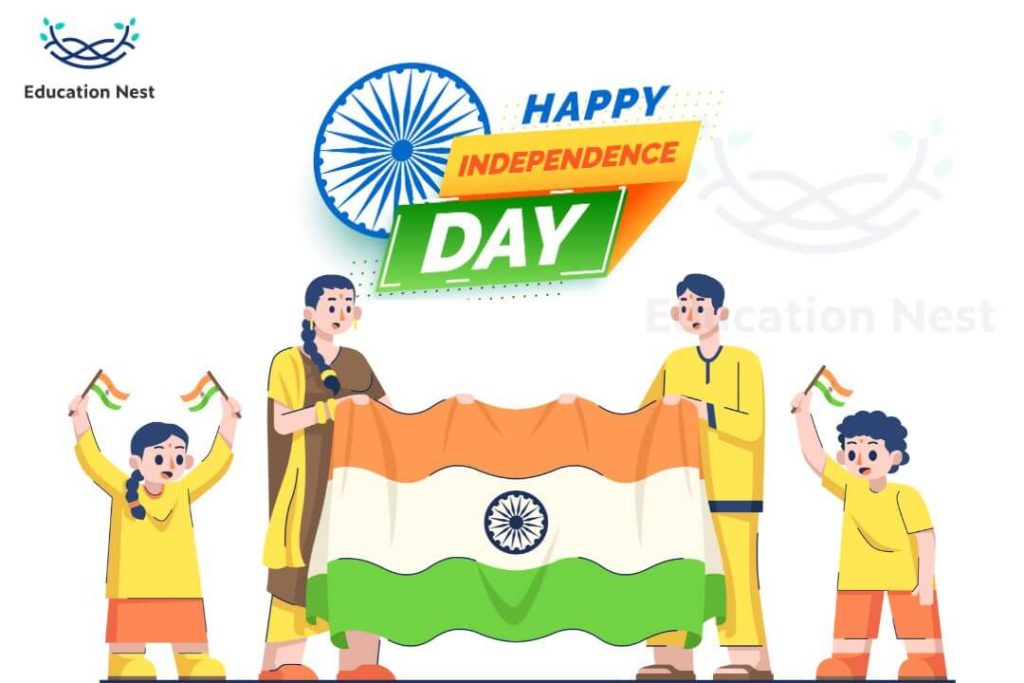 ---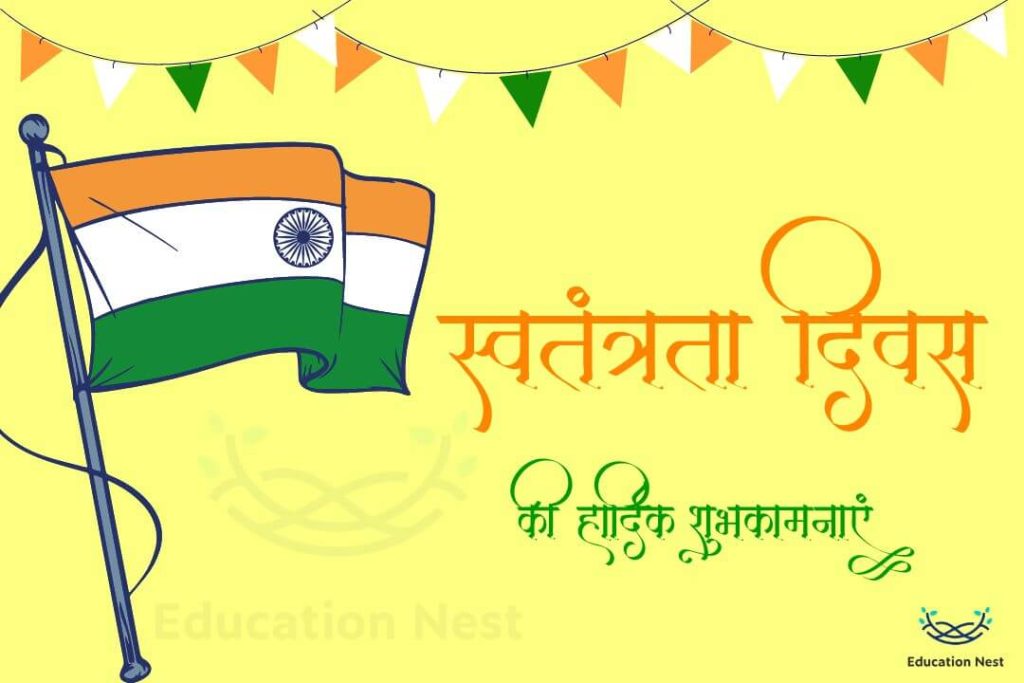 ---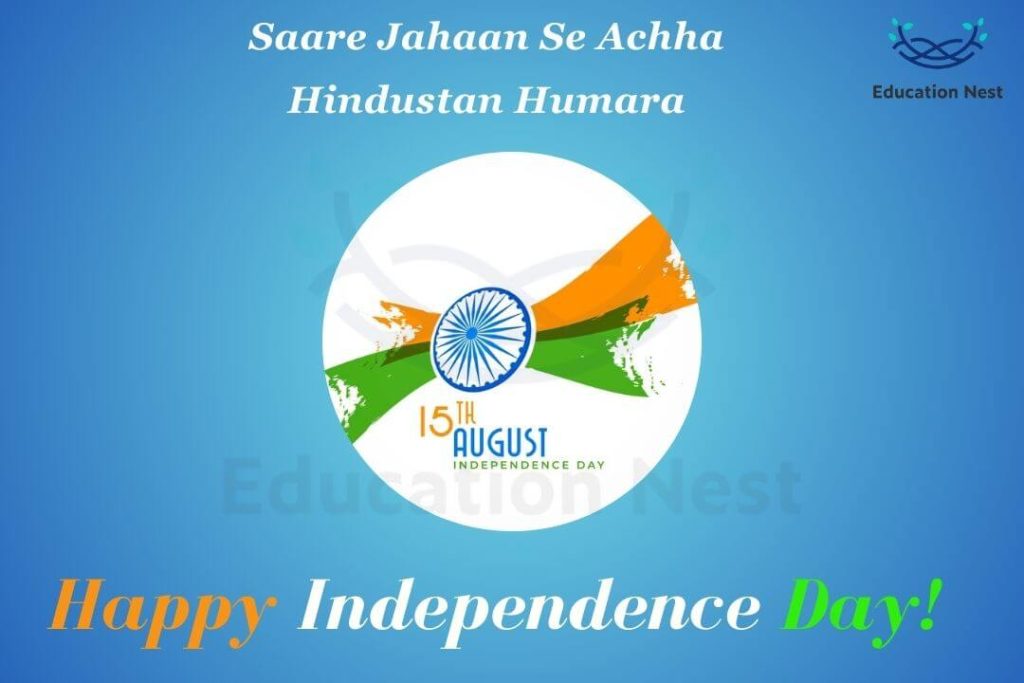 ---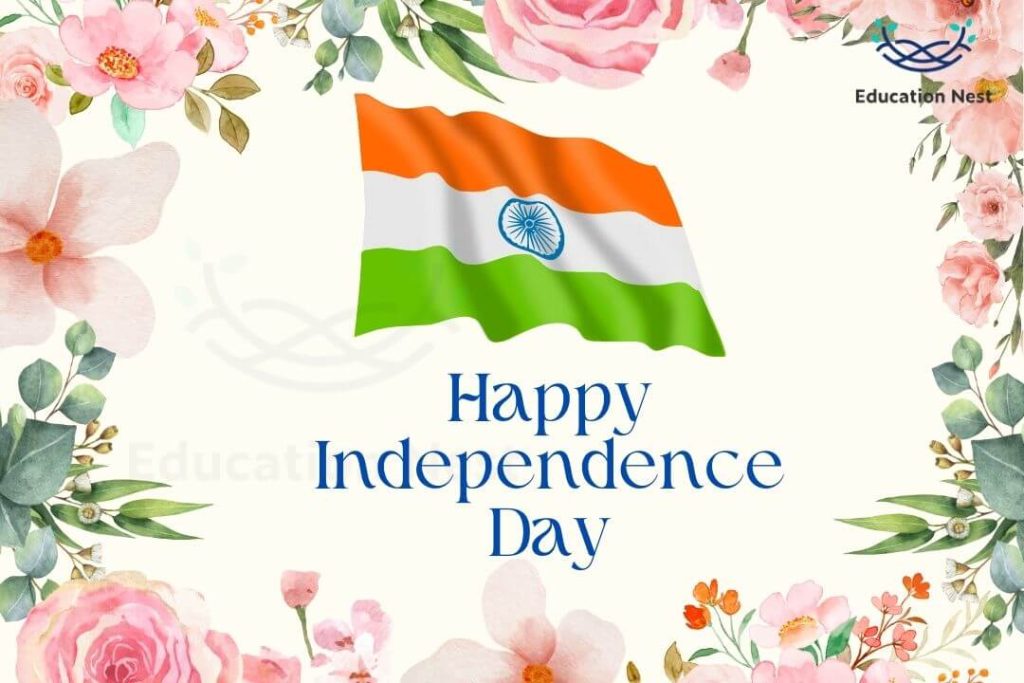 ---
Conclusion
As we celebrate another year of Independence Day, let's rejoice in the spirit of freedom and think about our country's amazing journey. This collection of Happy Independence Day images is a colorful tribute to the struggles and sacrifices of our ancestors, who fought hard for the freedom we value so much today.
These pictures not only show the three-color beauty of our national flag but also make us feel proud of our great country and bring us together. They remind us that our strength comes from being all different and that if we work together, we can get past any problem and build a better future for India.
As you share these pictures with your family, friends, and fellow citizens, let's remember the things that make us who we are as a country: democracy, equality, and kindness. Let's work together to move India forward and make it a shining example for the rest of the world.