In today's rapidly evolving digital landscape, higher education has taken on a new dimension. The pursuit of knowledge is no longer confined to physical classrooms, and traditional boundaries are giving way to innovative online learning platforms. This paradigm shift has given rise to a wealth of opportunities for individuals seeking to enhance their skills and knowledge through advanced degree courses. Among these options, the online M.Sc. in Computer Science has emerged as a particularly enticing choice for those looking to steer their careers in the direction of cutting-edge technology. In this blog, we will delve into the myriad reasons why pursuing an online MSc degree in Computer Science is a decision that could shape your future. Let's explore how this degree course, often referred to as an "MSc in Computing Science," could be the gateway to a transformative educational journey, equivalent to an MBA or a traditional master's degree.
The Evolution of Education for M.Sc. in Computer Science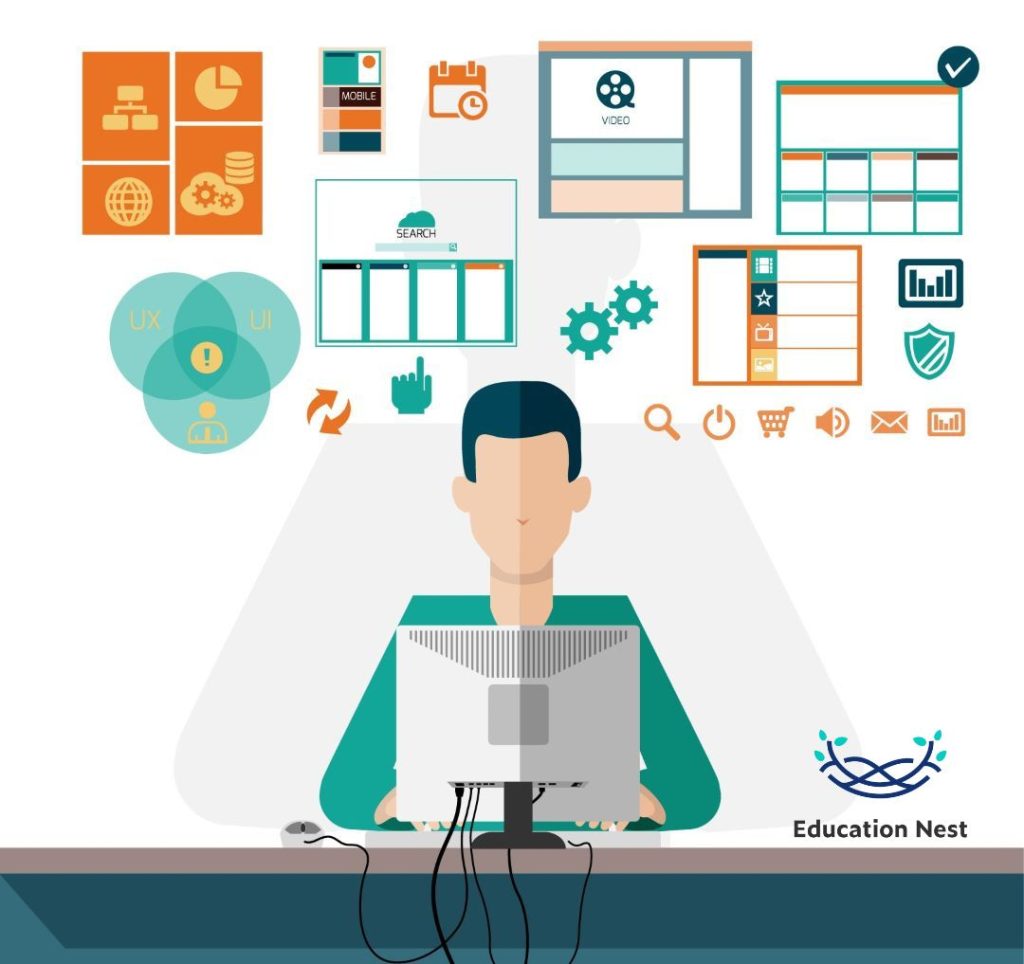 The digital revolution has transcended not only industries but also educational methodologies.
The conventional classroom setting is no longer the sole means of obtaining an advanced degree.
With the advent of online learning platforms, students can now access high-quality education from the comfort of their homes or workplaces.
The online M.Sc. in Computer Science perfectly embodies this evolution, offering a flexible and dynamic learning experience.
As the digital era continues to reshape the way we learn, the convenience of accessing lectures, assignments, and resources from anywhere, anytime, is an undeniable advantage. This flexibility is particularly beneficial for working professionals aiming to acquire an advanced degree while maintaining their careers.
The Versatility of M.Sc. in Computer Science
A Computer Science course is not just a field; it's a universe of opportunities.
From artificial intelligence and machine learning to cybersecurity and software development, the realm of Computer Science courses encompasses a broad spectrum of specializations.
Pursuing an MSc in Computer Science online allows you to tailor your degree to align with your specific interests and career aspirations.
Whether you're aiming for a role as a data scientist, a software engineer, or a technology consultant, the degree equips you with the essential skills demanded by the industry.
Equivalency to Traditional Degrees
In the pursuit of higher education, prestige, and recognition are often paramount.
It's natural to wonder whether an online M.Sc. in Computer Science carries the same weight as a traditional master's degree.
The answer is a resounding yes. Reputable online programs are designed to offer the same level of rigor and content as their on-campus counterparts.
They adhere to the same academic standards and are taught by experienced professors and industry experts, ensuring that the knowledge and credentials you gain are no different from those obtained through a conventional classroom-based program.
Flexibility for Working Professionals during M.Sc. in Computer Science
One of the most significant advantages of pursuing an online M.Sc. in Computer Science is the flexibility it affords working professionals.
Balancing a full-time job with higher education can be challenging, but online programs are structured to accommodate your schedule.
The asynchronous nature of online learning means that you can access course materials, lectures, and assignments at your convenience.
This flexibility eliminates the need to put your career on hold while you pursue an advanced degree.
This flexibility is particularly beneficial for working professionals aiming to acquire an advanced degree while maintaining their careers.
The MBA vs. MSc Dilemma:
When considering advanced degrees, the debate between an MBA and an MSc often arises.
Both degrees offer unique benefits, and the choice largely depends on your career goals.
While an MBA focuses on business management and administration, an M.Sc. in Computer Science focuses on technical expertise and innovation.
While both degrees cater to different domains, there is a growing recognition of the value of combining technical prowess with business acumen.
Many professionals today recognize that a strong understanding of business principles can significantly amplify the impact of their technical expertise.
If your passion lies in the realm of technology, an MSc in Computer Science is a perfect fit, as it equips you with specialized skills in high demand across industries.
Interactive Learning Environment for M.Sc in Computer Science
Online learning doesn't equate to isolation.
In fact, many online M.Sc. in Computer Science programs prioritize creating an engaging and interactive learning environment.
Virtual classrooms, discussion forums, and collaborative projects foster meaningful interactions with fellow students and instructors.
This not only enhances your learning experience but also builds a network of like-minded professionals that can prove invaluable in your future endeavors.
The Boon of Remote Networking for M.Sc in Computer Science:
In today's interconnected world, networking plays an integral role in career growth and development.
Online MSc in Computer Science programs offer a unique advantage in this regard.
Through virtual forums, discussion boards, and collaborative projects, students have the opportunity to connect with peers, professors, and professionals from diverse geographical locations.
This global network not only enhances the learning experience by fostering cross-cultural perspectives but also opens doors to potential job opportunities and partnerships that transcend borders.
Conclusion
In a world where technology is changing everything, the way people look for information and skills has also changed. The online MSc in Computer Science is a big change in higher education. It gives people a way to improve their skills and move up in their careers. This degree program, which is often called a "MSc in Computing Science," shows how education has changed over time. Even though there are no actual classrooms, the quality of the education is not affected.
As you think about your educational path, keep in mind that an online MSc in Computer Science is more than just a degree; it can change your life. It gives working professionals the flexibility they need, gives the business the specialized knowledge it needs, and is as well known as a traditional degree. Whether you're thinking about getting an MBA or a standard master's degree, the MSc in Computer Science can help you become a driving force in the digital world.
Why then wait? Embrace the future of education, find out what you're good at, and start a journey that could change the course of your job. With an online Master of Science in Computer Science, you can do almost anything you can think of.