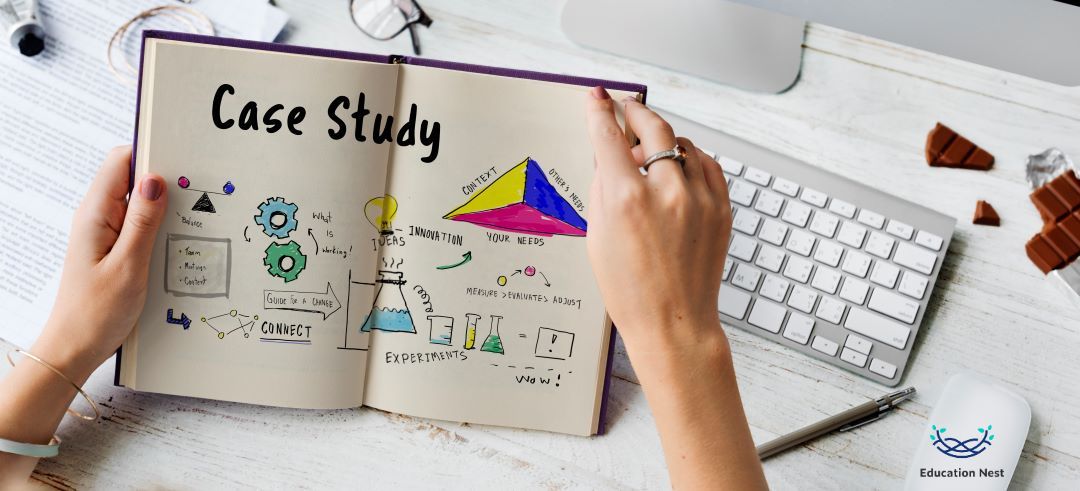 Case studies play a crucial role for all MBA aspirants, during their MBA all students go through a lot of case study reading. In this blog post, we will discuss the 5 interesting MBA case studies every MBA aspirant should read.
First, let's get a brief about MBA case studies.
What are MBA Case Studies?
MBA case studies are like real-life stories that are used to teach business students how to learn and apply what they have learned. They show specific problems or challenges that businesses have had to deal with in the past. Students look at these cases, think about different options, and come up with ways to solve the problems. MBA students learn how to solve problems and gain valuable insights into how business decisions are made by working on case studies. It's kind of like "learning by doing" because they can see how theory works in the real business world.
How to Solve MBA Case Studies?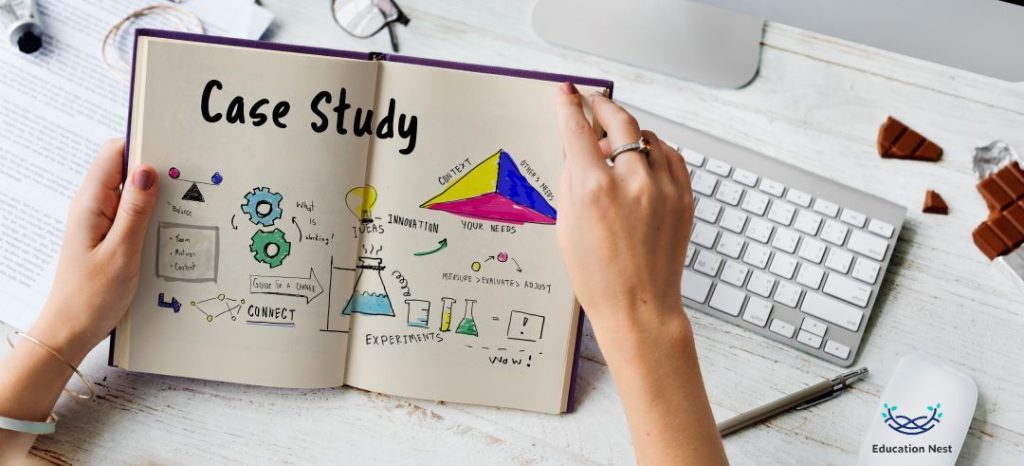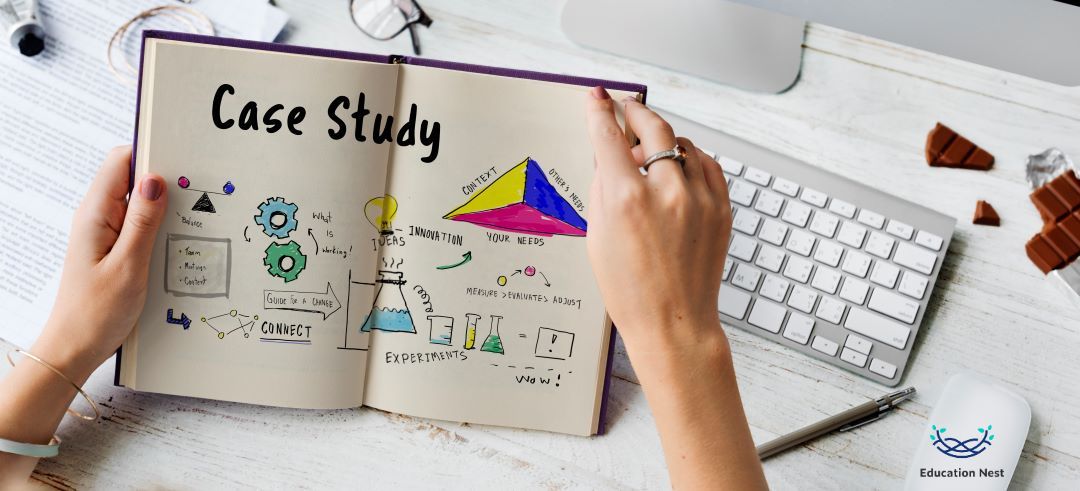 Follow these easy steps to solve an MBA case study:
Carefully read the case: Learn about the problem and the situation of the company.
Analyze the facts: Find the important issues and information.
Apply theories and ideas: Analyze the case by using what you've learned in class.
Consider alternatives: Think of different ways to solve the problem or what to do.
Make a decision: Pick the best answer and tell why.
Provide supporting evidence: Use facts or logical reasoning to back up your choice.
Be practical: Think about the challenges of implementation and the possible results.
Conclude effectively: Summarize your answer and any suggestions you have.
Remember that you can get better at solving problems if you practice and talk about them with other people.
How can I get free MBA case studies?
You can get free MBA case studies from various sources:
Business School Websites: Many business schools provide free access to their case study collections online.
Opencourseware Platforms: Websites like MIT OpenCourseWare and Harvard Business School Online offer free case studies as part of their educational materials.
Online Case Study Databases: Some websites curate and offer free case studies for business students and professionals.
Public Libraries: Check with your local library for access to business-related databases and resources that may include case studies.
Business Journals and Magazines: Some publications offer free case studies on their websites or through their archives.
Case Competitions: Look for case competitions or events where organizations release cases for participants to solve.
Well, don't worry! We have also compiled a few examples of MBA case studies for you. Let's check them out.
A Few Examples of MBA Case Studies
IPL – The right pitch at the right time
Since it started in 2008, the Indian Premier League (IPL) has changed what cricket and cricket leagues are all about. It has turned cricket from a slow, gentleman's game into an exciting three-hour sports story.
A great example of marketing. The Indian Premier League (IPL), which is run by BCCI, created the kind of energy that usually comes from basketball, soccer, and baseball teams. What else did the Indian Premier League do to become a global company besides bring in cricket-crazy Indians?
The Indian Premier League (IPL) is famous all over the world, and the fact that it has international star players makes it even more popular. Shane Warne's role in the success of the Rajasthan Royals is well known in Australia, for example.
The media coverage of the IPL is a big reason why it is so famous.Even when the season is over, it is still talked about by local, national, and foreign news outlets.
The fact that famous people like Shah Rukh Khan, Preity Zinta, and Shilpa Shetty owned franchises and promoted the show gave it a lot of glitz and style.
The IPL uses cheerleaders, the opening ceremony, and live music as part of its marketing plan. Players and franchises are also sold at auction.
The IPL has grown by leaps and bounds, but it has also been involved in a number of scandals involving cheating, fixing matches, and bad management. The BCCI can keep the IPL's success going by making it easier to run, keeping a close eye on it, and making players more aware of what's going on.
Byju's- the Edtech Giant
The case is about the fast growth of the Indian e-learning platform Byju's (Think and Learn Private Ltd), which is based in Bengaluru. Byju Raveendran is the founder and CEO of the EdTech start-up. He used to work for Pan Ocean Shipping, a shipping company based in the UK. Raveendran helped his friends pass the Common Admission Test for Management Courses in India for 12 long years. After that, he made Byju's learning app. BYJU: The Learning App was the company's main product. It could be downloaded on Android devices from Google Play and on iOS devices from the Apple App Store. The app has full learning programs and special programs for kids in India who are getting ready for competitive exams or are in grades 6 to 12.
Since its start in 2015, the company has gotten money from the Chan Zuckerberg Initiative and the Chinese internet giant Tencent. After three years of 100% growth each year (2016–2018), Byju's started making money in 2019. Its value rose to US$5.5 billion in July 2019, making it the most expensive EdTech company in the world. As Byju expands into other countries, it will be interesting to see if the tactics that worked in India will also work in other countries.
The case is set up to help teachers reach the following goals:
Understand how important technology is to India's school system.
Look at how educational technology start-ups run their businesses.
Find out if teaching technology in India is well-liked or not.
Starbucks MBA Case Studies
In 2008, Starbucks said it would close 600 of its stores in the United States. Starbucks shops were getting new things like wi-fi and music, but they were losing their cozy "neighborhood store" feel and becoming more like chain stores. Harvard Business Review says that Starbucks is a mass brand that is trying to charge a high price for something that isn't any more special. So, to keep up with its price-conscious customers and keep its brand selective, Starbucks would have to either cut costs or cut the number of stores.
The HBR study says that Starbucks' growth has been slowed by three things: turning off early adopters, getting too much attention, and moving too slowly with new locations and goods. Harvard Business Review says that Starbucks should have stayed a private company and grown slowly if it wanted to keep being a top brand.
Hindustan Unilever Limited
HUL is India's largest Fast-Moving Consumer Goods (FMCG) company. It has set up a number of programs to help its workers find a good balance between work and life. This case study looks closely at HUL's HR policies and shows how they helped workers do their jobs and take care of their personal lives better. HUL goes into great detail about what it does to meet the different needs of its female workers. There are references to how the company tries to keep up with the changing needs of new-age workers. Will HUL continue to be one of India's "Employers of Choice"?
The case is set up to help teachers reach the following goals:
Learn what "quality of work-life" (QWL) means.
Keep an eye out for changes in the QWL field.
Find out how letting workers work from home affects how happy they are with their work schedules as a whole.
Create plans for keeping and handling talented people.
Make a plan to hire more people from different backgrounds.
Look at the HR rules to stop gender-based discrimination.
Tesla's convertible bonds MBA Case Study
This business case study looks at how Tesla, Inc., a company with a credit rating below investment grade, has been able to issue convertible bonds and support its electric car business at a low interest rate since 2013. But over time, things changed. Some people thought that this meant that the company would no longer be able to use convertible notes. The CEO is now looking for a new source of long-term, low-cost financing for Tesla's business.
The case is set up to help teachers reach the following goals:
Learn about convertible bonds and other types of financial tools.
Bonds and debentures are both types of investments, but they are not the same.
Think about the pros and cons of long-term borrowing through convertible bonds.
Check out the different ways that new businesses can get money.
Conclusion
Through these real-life business examples, you can learn skills like asset management, acquisition strategy, business administration, and so on, without having to take any real risks or lose money. This helps students think quickly and gives them a good idea of what it's like to face a challenge.
When looking at the same business situation from different angles, the same facts can lead to very different conclusions. By talking about cases with your peers, you can learn new ways to look at the problems your company is facing, which you can then use at work. So, using case studies is very helpful for business school students.