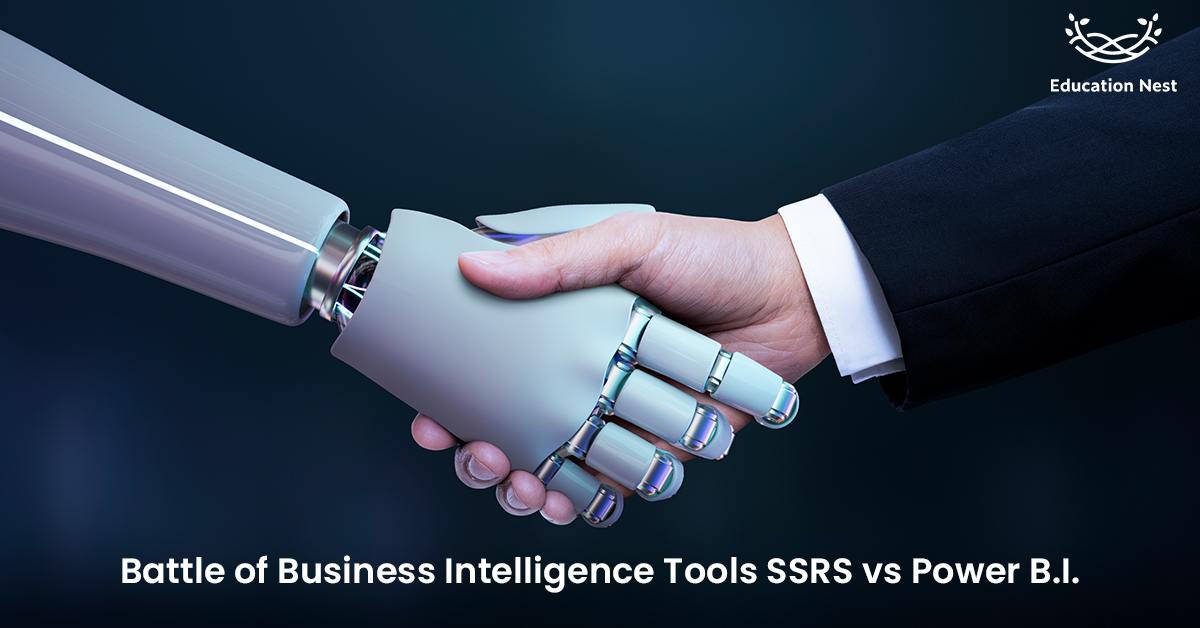 Business intelligence products like SSRS VS Power BI are explicitly made to display data to end users. Both are components of the Microsoft B.I. stack, although they cater to distinct audiences and are used for different purposes. 
Let's first define each of these, then talk about how they differ from one another.
Power BI
Power B.I. is a collection of software services, programs, and connectors that combine to turn your varied data into insightful graphics and interactive visualizations. 
A web-based set of business analytics tools called Microsoft Power B.I. visualization tool excels at data visualization. With the aid of its features, users can identify current trends and enhance their efforts. 
Users can generate reports and real-time dashboards using this software and integrating their apps. The input data might be from an Excel spreadsheet or a hybrid data warehouse that is cloud- and premise-based. Additionally, one can use Power B.I.'s sophisticated features, such as creating custom visualisations and employing DAX formulae.
Power B.I. makes it easy to connect your data sources, view the data, choose the most crucial information, and share it with anybody you wish.
SQL Server Reporting Services (SSRS)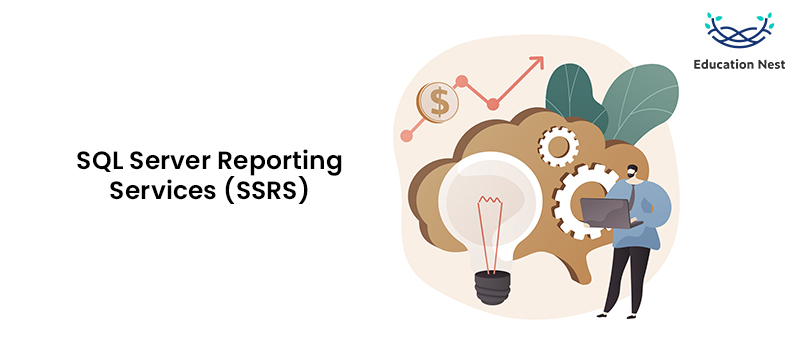 SQL Server Reporting Services, also known as SSRS, is a reporting tool that enables you to create structured reports with tables, graphs, pictures, and charts. On a server that users can access at any time and execute these reports using parameters they provide. It belongs to the group of Microsoft SQL Server Services.
SRRS provides a pluggable architecture and Simple Object Access Protocol (SOAP) application. Data can be shown in various formats, including tabular, free-form, and charts. You can generate ad hoc reports and send them to the server, utilising the report-processing extension to create custom controls.
In addition, SRRS offers graphics and image embedding for the reports. SharePoint allows you to integrate with other material as well. Custom reports can be managed and stored on the platform.
SQL Server Reporting Services (SSRS) offers many on-premises tools and services to develop, distribute, and maintain paginated reports. The SSRS solution flexibly provides the appropriate information to the relevant users. Users can read the reports via email or in a web browser on a P.C. or mobile device.
Difference between SSRS vs POWER BI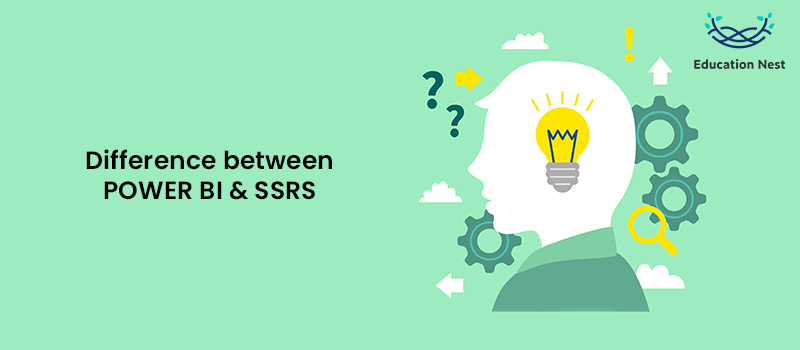 Based on the coding and programming interface, SSRS is outdated for creating and publishing reports. Power B.I., in contrast, is friendlier, more sophisticated, simple to use, and offers more graphical and visualization options. 
Given that we have a general understanding of both, the comparison based on the following factors will be simple. The top 15 differences between SSRS and Power BI are listed below.
History
Power B.I.: It is a more recent technology than SSRS. It was just introduced in 2017.
SSRS: The SQL Server Reporting Service went on sale in 2004.
Technology
Power B.I.: Microsoft Power B.I. is a cutting-edge business intelligence tool for handling data and producing reports. It is software that is simple to use and has tools for creating, sharing, and publishing reports.
SSRS: Also, a Microsoft product, SQL Server Reporting Service is referred to as SSRS. It is a typical server-based software for data analysis and report generation.
Functionality
Power B.I.: The Power B.I. software is available on three platforms: desktop, mobile (apps), and the web.
SSRS: SSRS is available for desktop and web use.
Advantages
Power B.I. is a user-friendly and simple-to-use application for data analysis and report production. It has numerous graphic features.
SSRS: There aren't many graphics-related features available with SSRS. Instead, it has a solid ability to dig down.
Implementation
Power B.I. PBIRS or Power B.I. Report Server can create, publish, and share reports and dashboards on server-based and cloud-based platforms.
SSRS: SSRS only creates and distributes server-based reports.
Dependence on data
You can work with both organised and unorganised data in Power B.I.
SSRS: You can only work with organised and semi-organised data with SSRS. Unorganised data is not supported.
Utilisation
Power BI: Due to its drag-and-drop capabilities and powerful graphical user interface, Power B.I. is more user-friendly.
SRRS: SSRS could be more user-friendly because it concentrates more on a programming interface.
Licensing
Power B.I. Both the Power B.I. Report Server and the basic version of Power B.I. are accessible. However, you will need to buy a licence if you want to upgrade to premium. The premium version has extra features, including a gateway, security, and teamwork.
SSRS: You must purchase a SQL Server licence to utilise SSRS.
You Must Watch: A comprehensive guide in Lasso Regression
Elements
Microsoft Power B.I. is Software as a service (SaaS) that utilizes the cloud. Additionally, it is an open-source tool for data analysis that supports HTML. 
SSRS: SSRS is a server-based solution for creating and visualizing business reports. 
Occurrence
Power B.I.: As of 2019, Power B.I. is completely ruling the B.I. market. Additionally, Microsoft's Power B.I. Report Server is chosen over SSRS as the reporting server.
SSRS: SSRS is a traditional tool that employs obsolete technologies. Even yet, it is still used more frequently than Power B.I.
Learning
Power B.I.: Power B.I. employs a drag-and-drop interface with a graphically rich U.I. that makes it simple to understand how to generate a report. It's a user-friendly application that anyone with any level of experience can pick up because you don't need to become involved in the technical and programming aspects of the process.
SSRS: To learn SSRS, you must have prior technical knowledge. In SSRS, a developer creates reports by hand-designing and manually coding them. Although it might not be as simple to use and learn as Power B.I., this offers you an excellent grasp of how things work and what's happening behind the scenes.
Conclusion
We have now thoroughly analysed both of the relevant programmes. It can sometimes take work to choose which is best because it depends on the user's needs.
If your company used paginated reports internally, SSRS would be more cost-efficient. On the other side, Power B.I. Reporting Services is your first pick if you already own SQL Server Enterprise.
You must use SSRS to generate and use direct, paginated reports locally in an enterprise. SSRS is similarly economical in that regard.
Power B.I. On the other hand, a Report Server is the best option if you need to create and use interactive, analytical reports with outstanding graphics.