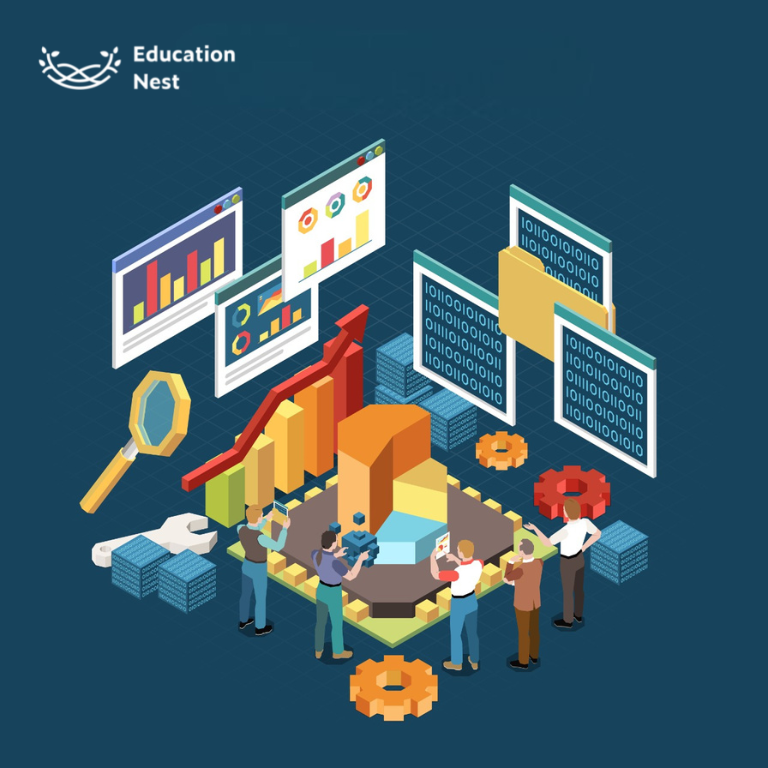 Our Data Science Course for Beginners is the perfect introductory guide to the field. Whether you're looking to start a career in data science or simply want to learn more about the topic, this course covers all the essentials you need to know. From understanding the basics of data science to exploring more advanced topics, we've got you covered.
When data scientists, research experts, and machine learning engineers are added to the field, it will become one of the most lucrative jobs of the next ten years.
Data that has been carefully organised and handled can help a business in many ways. Data science uses algorithms and other analytical methods and processes to get valuable information from large amounts of data.
Data science is looking at and analysing data to find insights businesses can use to stay ahead of the competition.
Because of this, data scientists are in high demand in every field (manufacturing, commerce, finance, transportation, education, etc.). The BLS thinks 11.5% of all jobs will be in data and analytics science by 2026.
In this article, we list the best courses and programs in data science that you can take to improve your skills and get one of the best jobs as a data scientist. The best way to learn how to master data science is to take one of these data science courses for beginners.
Getting a data science course for beginners will give you the theoretical knowledge and hands-on experience you need to build a successful career as an accredited data science expert. Enrolling in a data science course online is an excellent way to demonstrate to potential employers how valuable you are and to move up in the field.
Data science courses vary in how much they cost, how long they take, and what they teach. You should evaluate your goals and the information you lack while weighing your options. If getting a job after graduation is vital, look for degree plans that include a lot of career counselling and preparation. Certificate programs can be helpful if you learn better from individualised teaching.
A List of Top Data Science Courses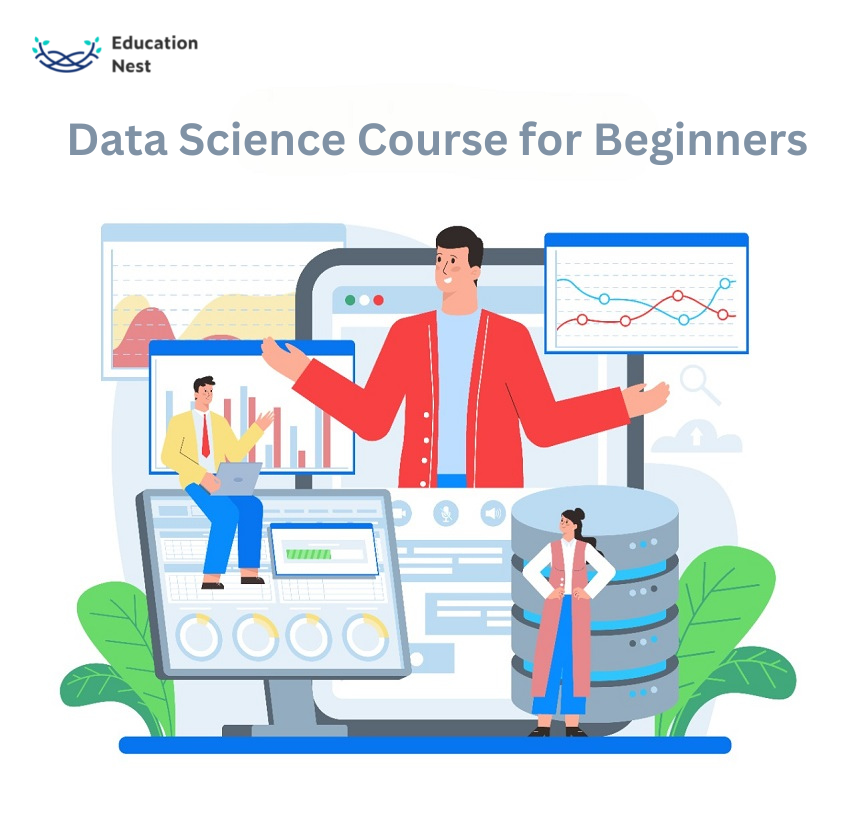 Here is a list of the best courses, certifications, and programs in data science that you can take in 2022 to improve your skills and get a job as a data scientist. Numerous students and working professionals have benefited from the online certificate programs on this list, which range from free to expensive.
Data Scientist Bootcamp by Education Nest
This century is ideal for data scientists, who practice one of the most promising new fields. The process is computerised, analytical, and focused on programming. As a result, it's not surprising that data scientists are in high demand in the labour market.
However, supply has been deficient. The knowledge required to be recruited as a data scientist is challenging.
Most online courses only cover one topic, making it difficult to see how the skill taught fits into the bigger picture. This course covers a wide range of material, including an introduction to the discipline of data science and the various types of analysis performed, mathematics and statistics, Python, implementing advanced statistical techniques in Python, data visualisation, machine learning, and deep learning. These discussions expand upon one another. You need to learn these skills correctly to avoid getting lost.
Therefore, the Data Science Bootcamp was established to provide the best, most efficient, and most organised online data science training.
What you'll learn:
What is data science, and what are its fields of study?
Advantages of each field
Popular data science techniques
Tools often used in data science
An Introduction to Python
Statistical Methods for Experts in Python
You Must Watch: The Best Courses After BCom: Taking Your Career to the Next Level
Microsoft Certified Solutions Expert (MCSE) Certification
The Microsoft Certified Solutions Expert certification shows that you are skilled in many different areas of IT. Why? Because the skills one learns in Data Science form the basis of their entire set of abilities. Microsoft offers two courses for the Data Science training certification as a bonus:
One is focused on software as a service, and the other is on managing and analysing data.
But you must have MCSE certification before you can enrol in any course. So, it makes sure that the requirements have been checked.
The validity period is three years.
IBM's Professional Qualification in Data Science
Students and working professionals can prepare for data science careers with the help of IBM's Data Science Certification Program. You will learn the basics of machine learning and data science during the course and get hands-on experience. This program covers nine online courses, including open-source software, data processing, Python, databases, statistical analysis, machine learning techniques, and predictive modelling. When you've finished these classes, you'll be prepared to dive headfirst into an exciting data science profession with a portfolio of your work.
What You'll Learn:
Learn the basics of data science and how data analysts approach problems.
The curriculum provides participants with significant opportunities to gain practical machine learning and data science knowledge.
Master the use of popular open-source data science tools.
You can start right away and move at your speed.
Programming skills are preferred but not required. Applicants should understand introductory algebra, geometry, and statistics well.
Harvard University'sUniversity's Data Science Professional Certificate
By participating in this course, students can learn to think critically and solve complex problems using data analysis techniques that can be applied in the real world. It will prepare you for the data scientist role by teaching you the basics of the R language, deep learning, and other relevant topics through real-world case studies. You will also learn R programming, Linux file structure, data wrangling using dplyr, and data visualisation with ggplot2. This curriculum comprises nine classes, all of which can be taken at your own pace and are reasonably priced. If you finish the course, you'll be ready to take on a data management project independently.
What You'll Learn:
Data Science Fundamentals covers the fundamentals of the field, including data organisation and visualisation, probability and inference, modelling, productivity software, wrangling, linear regression, and machine learning.
The use of practical examples will help you understand the underlying principles of data science.
You will also learn how to use cutting-edge software to put machine learning algorithms into practice.
Students enrolled in this concentration have access to the expertise of the university's international partners.
Students who complete the programme are awarded a Professional Certification in Data Science that can be shown on their resumes.
Even though candidates don't need programming experience, they should be good with numbers and statistics.
The program requires either prior coding skills or familiarity with at least one programming language.
We hope you found the information in this article helpful and that you liked exploring the various possibilities. Sign up for a Data Science course to broaden your horizons and advance your career.