The salesforce admin industry is growing very fast and estimated to be more than $6 billion. Many organizations are looking for certified Salesforce Admin professionals.
Today it is very important to clear the interviews to land in your dream job and these salesforce admin interview questions and answers will help you to ace your upcoming salesforce admin interviews. This blog post will provide you with Top Salesforce Admin Interview Questions and Answers, salesforce admin interview questions and answers for experienced, salesforce admin interview questions and answers for 2-3 years of experience 
Salesforce Admin Interview Questions and Answers for Freshers
What do you mean by Salesforce?
Salesforce is now the leader in developing CRM software. It is a single, integrated tool for customer relationship management (CRM) that helps businesses stay in touch with their customers.
Salesforce gives all the departments, like marketing, sales, commerce, and service, a standard, shared picture of every customer. It also lets users store the data on a safe Cloud. The platform has a number of tools and services for managing relationships, and it also helps with app creation.
So, Salesforce makes it possible for you to run your business from anywhere.
Explain what is CRM.
Customer relationship management means maintaining and imporving the relationship with customers. It is very important for every company to satisfy their customers and with the help of CRM every company tries their best to do it.
There are four initiatives of CRM
Customer acquisition
Customer retention
Customer churn
Customer win-back
How are profiles and roles different?
Profiles: Profiles, like general rights, tab-level permissions, read-and-write permissions, and so on, can be used to set up access to objects and fields.
Role: Using roles, such as organization-wide defaults, Role hierarchy, sharing rules, and custom sharing, we can give access to records. Responsibility affects who can see what at the record level.
What are the different portals available in Salesforce?
There are three types of portals available on salesforce.com:
Customer portal: It lets us take advantage of the web's features as the best way to give better self-service.
Partner portal: It lets our partners log in to Salesforce through a different website than our other users.
Self-service portal: Customers will be able to use this page to look up information about the business.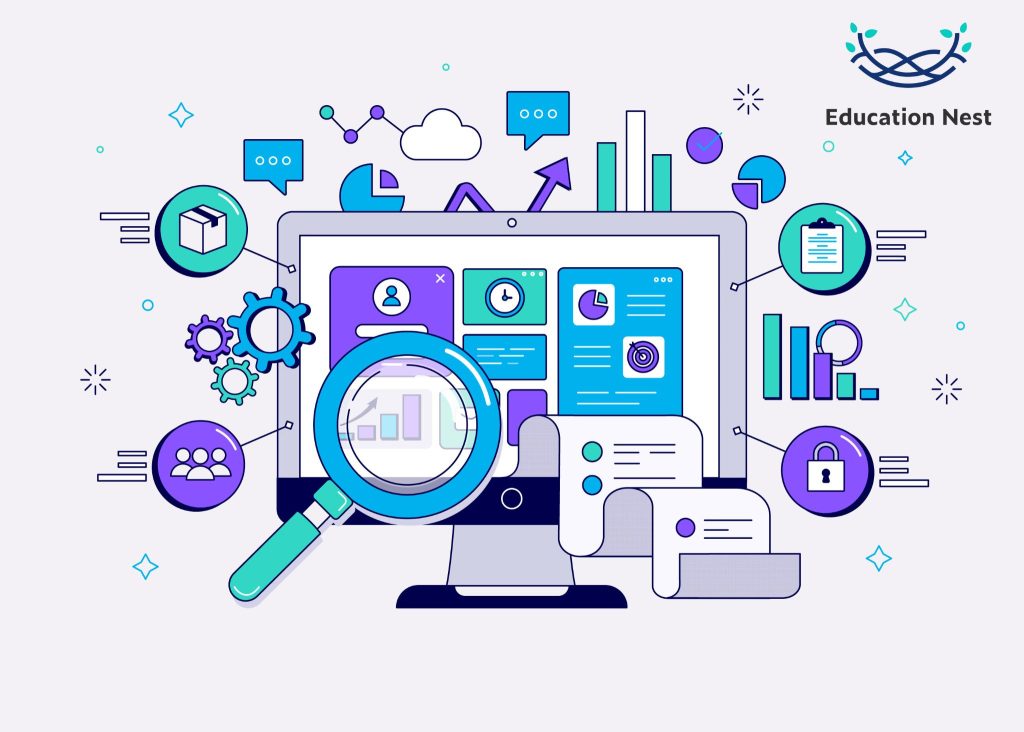 Tell me about cloud computing?
Cloud computing is a scalable, on-demand network of remote servers hosted on the internet. It allows users to store, retrieve, manage, and process information online, replacing on-site infrastructure.
Tell minimum 4 CRM providers
Nimble
Oracle CRM
Sage CRM
Salesforce CRM
What do you mean by an object in Salesforce?
In Salesforce, an object is a table in the database where users can store information that is important to the company. Standard and Custom are the two kinds of things. Salesforce.com has common objects, but users can also make their own.
Different kinds of relationships available in Salesforce?
Self-relationship
Lookup
Indirect lookup
External lookup
Many-to-many
Hierarchical
Master-detail relationship
What do you understand about data loaders?
The Salesforce Data Loader is a client app that lets you import or export a lot of data at once. With this tool, you can add, change, remove, or export Salesforce data. Data Loader imports data from comma-separated values (CSV) files or a database link by reading, extracting, and loading the data. It makes CSV files that can be used to share data.
Explain the term SaaS?
In Software as a Service (SaaS), the software we need to build an app is provided by a cloud service, so we don't have to buy it. Web services and service-oriented design can be used with SaaS.
Also Read: What are the Top 20 Angular Interview Questions and How to Prepare for Them
Salesforce Admin Interview Questions and Answers for 2-3 Years Experience
What do you mean by rollup summary, and what are its functions?
The Rollup summary field adds up the values of a group of records that are tied to each other. The summary field does the following:
Count. Figures out how many related items there are.
Sum.
Adds up the numbers in the chosen fields.
Min. shows the lowest number.
Max shows the biggest number.
What do you understand about an apex transaction?
Apex transactions are a group of processes that are done all at once. A different name for it is a processing context.
What do you mean by salesforce lightning?
Lightning is a framework made up of parts for business people who don't know how to code. The framework makes the process of making apps easy.
What do you mean by formula field?
A Formula field is a field that can only be read and is linked to a formula or phrase that is used to figure out its value. When the formula or phrase is changed to match, the value of this type of field changes right away. Both standard and custom items can be used to make this field.
What do you understand about field level security and how can you control it?
Field-level security lets you decide which users can view which data fields. If a company gives a user permission to see, edit, change, or delete a data object that is related to the user's job, the company can hide other data objects from the user.
We use profile and access sets to control field-level security.
Explain the term PaaS?
In Platform as a Service (PaaS), an operating system (OS), hardware, storage, and network services are all provided through the cloud. However, we have to pay the service providers based on our contract, just like when we rent a car.
Explain the term IaaS?
In Infrastructure as a Service (IaaS), the infrastructure, like computers, hosting, and storage, is provided by a cloud service.
What do you mean by TAB in Salesforce?
With Salesforce tabs, users can see a lot of information at once. In the program, details about objects and other web content are shown.
Types of TAB are
Standard object tabs
Custom object tabs
Web tabs
Visualforce tabs
Tell me some limitations of time dependent workflow?
Time triggers do not support minutes or seconds.
Time triggers cannot reference formula fields that include related-object merge fields.
What do you mean by custom metadata type?
The information about a group is kept in the custom metadata type. It is a type of custom object that can be changed, released, packaged, and upgraded. It lets you use data to set up the program without worrying about moving data. A Sandbox can be used to deploy the custom metadata type instead of directly moving it.
Conclusion
In this blog post we have covered almost all the Salesforce Admin Interview Questions and Answers which you can be asked in your upcoming interviews. Give your best and go through these questions thoroughly.