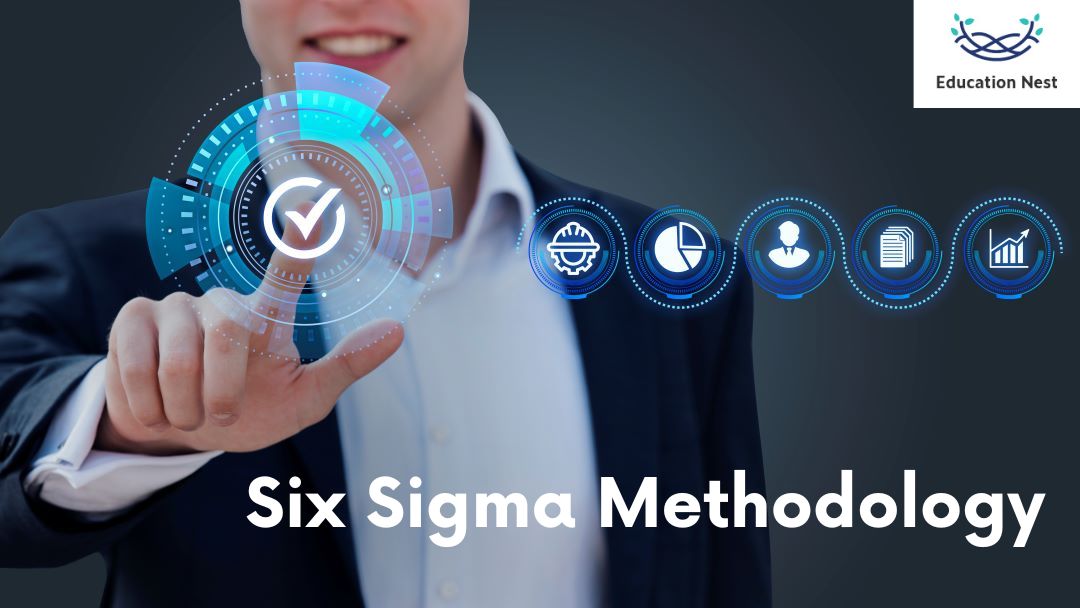 Six Sigma is the umbrella name for a set of methods and systems for improving the productivity of company operations. Using the statistical methods given, errors can be lessened, their causes can be found, and the chances of them happening are lessened. Hence, Six Sigma fosters a process improvement culture, allowing companies to deliver high-quality goods and services to their clients consistently.
Six Sigma is a management strategy for finding and getting rid of mistakes. It can be used in almost any process in any industry. It gives ways to improve the performance of an organization and the quality of its processes, which can help a company's bottom line.
This blog on Six Sigma Methodology will discuss;
Lean Six Sigma and why is it valuable
Six Sigma Methodologies
Six Sigma In Quality Management
Six Sigma Principles
Six Sigma Examples
Six Sigma Certification
The Meaning of "Lean Six Sigma"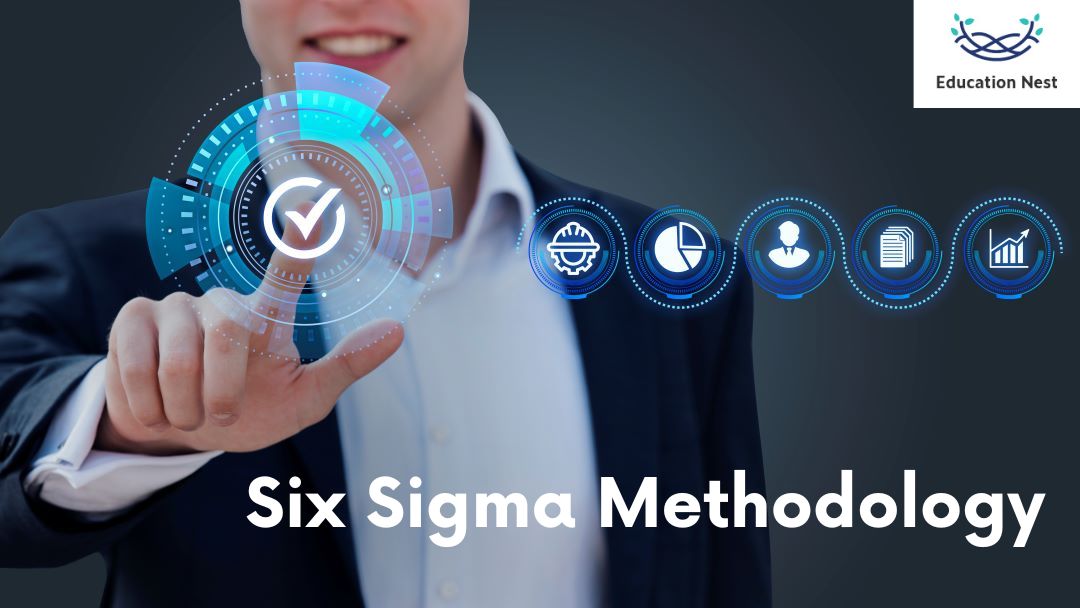 Lean Six Sigma is a management strategy that encourages people to work together to fix mistakes and use resources more efficiently.
It incorporates the principles of lean manufacturing and business into the Six Sigma toolkit. It tries to make sure that production and organizational processes are good while wasting as little material, time, effort, and talent as possible.
Lean Six Sigma's basic tenet is that using resources in any way that does not directly benefit the customer is wasteful.
Also Read: The Perks of Walking on the Product Management Career Path
What Makes Lean Six Sigma so Valuable?
Many people find it useful because it helps businesses improve their operations and bottom lines in measurable ways. It is also important because it combines the central process streamlining of the Lean method from the 1940s with the data-driven approach of Six Sigma from the 1980s.
Quality Management and the Six Sigma Method
The importance of quality to an organization's success or failure cannot be overstated. Skimping on quality is a surefire way to fail in the marketplace. By eradicating flaws in procedures and infrastructure, Six Sigma guarantees high-quality output.
Six-sigma is a way to improve operations and systems by finding and getting rid of anything that might get in the way of getting to the highest levels of quality and efficiency.
In Sigma's eyes, every problem an organization's procedures run into is a defect that needs to be fixed.
Companies that use Six Sigma often divide their staff into different tiers. Green, black, and so on are all names for these gradations. Experts in the six-sigma process often have earned one of these belts.
Six Sigma says that to ensure that products and services are of high quality, any process that doesn't make customers happy is a flaw and needs to be taken out of the system. Six Sigma is a method that helps businesses make sure that their products and services are always of high quality by finding and getting rid of the causes of flaws and mistakes.
The Principles
The five pillars of Six Sigma are as follows:
Prioritizing the needs of one's clientele
The primary focus is on enhancing value for the end user. As a result, a company must grasp the importance of client wants and the factors that propel sales. To do this, you must set quality standards in line with what the market or your customers expect.
Determine where in the value chain the issue lies.
Describe the procedures involved in identifying problem areas and compiling relevant data. Establish what you hope to achieve, why you're collecting this data, and what you wish to learn. Check if the data is helping you reach your goals, if more information is needed, and if you need to clean up your data. Determine what is causing the issue.
Remove abnormalities and outliers.
Making the necessary adjustments to the process to remove flaws is the next step after identifying the issue. Any measure that does not directly add value for the consumer should be removed. Tools are used to identify trouble spots and abnormalities when the value chain fails to do so. As exceptions and errors are removed from a process, it becomes more efficient.
Complex problems need a methodical way to solve them where everyone can contribute their ideas and help. The group should become experts in the procedures and guidelines used. So, you need specific knowledge and training to reduce the chances of a project failing and ensure the processes work at their best.
Adaptable and quick-to-react system
When a standard operating procedure fails or is flawed, it's crucial to alter how workers approach it. Project success is attainable in an adaptable setting where people are open to new ways of doing things.
Each affected division should be able to adjust to the new circumstances with relative ease. Businesses that regularly look at data and change their operations based on their findings may gain a competitive edge.
The Methodologies
According to "JURAN Institute Six Sigma Breakthrough and Beyond," written in 2005 by Joseph A. De Feo and William Barnard, there are two main methods for Six Sigma, and each of them has five steps.
DMAIC: The DMAIC approach is typically used to enhance pre-existing organizational procedures. These initials represent:
Outline the issue and your project's objectives.
Assess the current process by measuring its many facets
Information can be looked at for several reasons, such as finding the source of process flaws.
Make the procedure better
Future process execution is under your control.
DMADV: The DMADV technique is commonly used to develop novel procedures and items. These initials represent:
Set the project's objectives.
Analyze the performance of critical stages in the production process and the final product.
Examine the information and think of a few plans for the procedure before settling on the best one.
Methodology development and testing specifics
Do tests and a prototype to ensure the design is sound before turning it over to the client.
Examples: Case Studies of Six Sigma Implementations in Several Industries
Six Sigma is a technique developed in project management to reduce mistakes. Several types of 6 Sigma projects are described. To limit the number of flaws, Six Sigma seeks to do away with anything that could cause them.
Any business, no matter how large or small, can benefit from implementing Six Sigma practices. The Six Sigma method has been used in many fields, from manufacturing to healthcare to finance and beyond.
All of these industries are represented in examples of completed Six Sigma projects.
Many healthcare institutions have greatly benefited from instances of Six Sigma projects. Medical record keeping is just one example of a healthcare procedure that can benefit from Six Sigma's emphasis on efficiency and quality improvement. A typical Six Sigma project in the banking industry is to improve the risk models for credit card theft that are already in place.
There is a widespread effort to speed up manufacturing while cutting costs. Six Sigma is one of the most effective strategies for accomplishing this. Using Lean Six Sigma in the industrial sector is only one example of how this methodology can improve the industry. This post will explain Six Sigma and how it can benefit your manufacturing business. In 1986, Motorola came up with the Six Sigma method to improve the quality of products and cut down on mistakes made during production.
In the 1980s, Motorola was the first company to use the "Six Sigma" strategy to improve quality. Six Sigma aims to foster a culture of quality and innovation to lessen product flaws and boost client happiness. Risk management, balance sheet management, and optimization of investment portfolios are just some ways it has been used in the financial industry.
Certification and coursework in Six Sigma
Most companies offer Six Sigma training and certification directly. GE and Motorola were among the first to do this to prove that people knew how to use the Six Sigma method. Soon after, other colleges and businesses started offering their Six Sigma certification programs.
Six Sigma certification is available from some establishments. For instance, the IASSC is recognized with Lean Six Sigma certification. The Council for Six Sigma Certification lists businesses that have received Six Sigma certification. Before choosing a Six Sigma certification or training program, it is essential to do your research to make sure that the company, university, or third-party vendor offers the proper training for your needs.
Conclusion
The Six Sigma project management method is a statistical way of looking at business problems and finding solutions. Compared to other ways to improve quality, Six Sigma initiatives stand out because they focus on the customer and the process when collecting data, analyzing it, and coming up with the best solutions.
For a Six Sigma project to succeed, it needs to have enough skilled employees willing to work on it. It only takes a few weeks to start a Six Sigma project and see a big difference in the quality. Use the tools of Six Sigma project management to improve the quality of your goods and services.
For more interactive topics, visit educationnest.com right away!