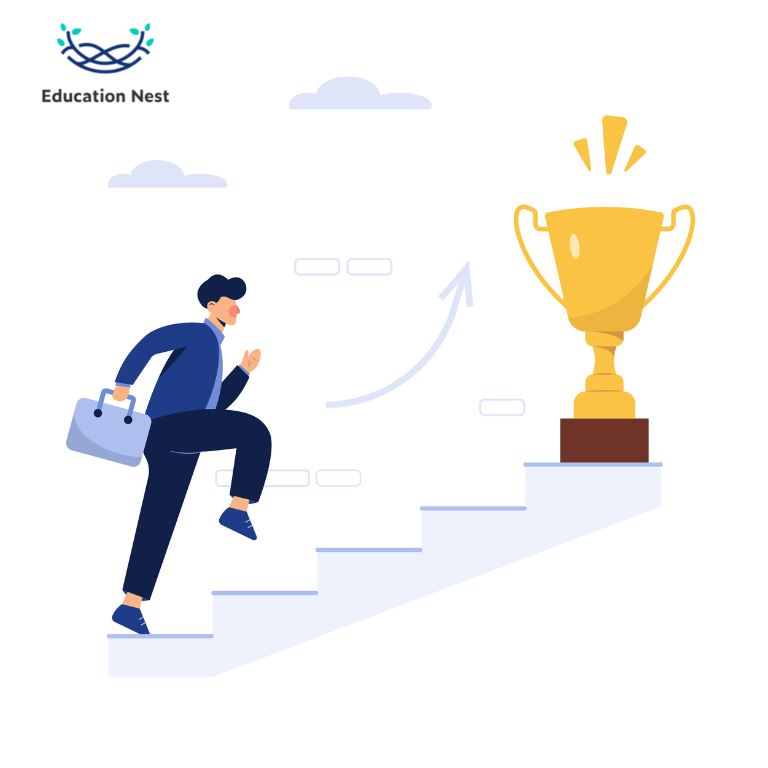 In this post, we'll discuss product management, including what it is, the different types of product managers, how to become a good product manager, and product management career paths.
Product managers are in high demand, and as they move up in their careers, they can expect their pay to keep going up. 
It's important to note that product management careers can go in many different directions. If you decide to become a product manager, your path could be very distinct from the one below. Companies will allow you to explore various career roles, interests, and responsibilities.
To begin with, let's discuss what product management is.
What is product management?
In the words of the famous Martin Eriksson quote, "Product management is where technological innovation, business success, and user satisfaction meet."
Technology:
To learn about the finished product, you must know how it was built. Because of this, the product manager does not have to start writing code. Consumer goods managers need to understand how their products are made and what tools are used. Only then can they make well-informed decisions about development projects.
Business:
Of course, the goal of product management is to make more money. How well the product meets the target market's needs directly affects sales and ROI, so product managers should put all their efforts into this area.
User Experience:
Companies can only hope to be successful if they listen to their customers and use their feedback when making new products. Businesses depend on customer feedback, which is shared by product managers, who speak for customers inside the company.
Product management was made for businesses that need specialised help with the whole process of creating a new product. After getting to know the client and the product, the features that helped with pricing and development came first. It was essential to have good product management to meet these criteria. It became the company's job to make high-quality products and learn more about the people who buy them.
Product teams can now make better products because they focus on learning about their target audience. Because of this, product management became more important as companies realised it could directly affect sales.
You Must Like: Project Management Exercises: Solutions You Want to Know
Responsibilities of a Product Manager
Learn what your customers want
Define the goal of new products
Create and improve the product roadmap.
Set the product's objectives.
Collaborate with the product group and perform tasks as part of a multidisciplinary group
The Product Management Career Path
Remember that a product manager doesn't have a set path because the industry is constantly changing, and every company is different. A product manager's education may have been in software development, but people with backgrounds in the arts or business are becoming more common in the field.
Associate Product Manager
The first step is to take on the role of associate product manager. In more prominent companies with bigger product teams, recent college grads often take on the part of associate product managers. Some of the above specialisations may be in the backgrounds of associate product managers.
Some of the jobs that fall into this category are:
Giving product managers a hand
Getting started on a market study
What Does "Product Needs" Mean?
Junior Product Manager
Depending on the company's needs, the next step would be an assistant or junior product manager. This job requires the worker to be more involved in the production team's day-to-day work and take a little more responsibility for their work.
Some of the duties of the junior product manager could be the following.
The process of asking people what they think
Working together with the programmers to set up feature sets, user stories, and quality standards
Getting everyone on the production team to agree on a vision for the product
Product Manager
The following essential job is that of product manager, which is discussed in detail in this article. Depending on your previous work experience and the company you choose to work for, it could take anywhere from one to three years to reach this level.
As we've already talked about in the article, a product manager is in charge of the following:
Figure out what people want
Planning how a product will grow and change in the future.
Taking part in product teams and other groups with members from different departments
Senior Product Manager
Usually, a product manager with three to five years of experience is promoted to senior product manager. Some of the new tasks that come with your promotion are listed below:
Managing product managers
Getting departments and divisions to work together
Setting the course for a product
Product Leader
In some companies, the product leader position comes before the chief product manager or vice president of the product position. A senior product manager also has management responsibilities and cares more about the product than the product leader.
Here are some examples of what a product leader needs to do:
Taking charge of the direction of the product
positions that depend on how many products are sold
Taking over the process of making a product
Chief Product Officer and Vice President
The chief production officer also called the vice president of products, is at the top of the company. Whether or not a company has one of these positions may depend on how the company is set up. Some of the primary jobs for these positions could be:
Having to do with all of the company's product strategies
Making sure that the processes of the product team fit in with the rest of the company
Skills in product management
Managers of products have degrees in everything from engineering to marketing. Each situation requires a unique collection of abilities, yet everyone can become better at anything by focusing on their strengths. Depending on the job and the item, the required abilities might differ. A product manager should have the following broad key skills:
Product-management-skills
Ability to Express Oneself
Intelligence Gathered by Businesses
Ability to do research
Ability to Think Analytically and Critically
Planning Ahead
Methods for organising and prioritising work
How to Manage Your Time
Competence in management
Technical knowledge
Capacity for problem-solving
Storytelling:
Through their comprehensive personal research, product managers find out more about their target market than the sales team. They can better express their client's needs to the rest of the firm if they are skilled storytellers.
Marketing:
If a product manager has this skill, they will be better able to use the language of clients and buyers in the message of the product their company makes. Product managers with a firm grasp of marketing fundamentals are better equipped to create and distribute goods that resonate with consumers.
Empathy:
This is a crucial competency for every product manager. The testers need to understand the developers' perspective on the development process. They should have compassion for the busy schedules of higher management but much more so for the demands and frustrations of the people who will ultimately be using the product or service. This will enhance the product manager's ability to collaborate and perform successfully.
Universities and professional learning boot camps worldwide actively market these product management skills. This demonstrates that management is here to stay.
Product Manager Career Path and Salary
| | |
| --- | --- |
| Career Path | Salary in India(INR) |
| Assistant/Associate Product Manager | 5,00,000 – 20,00,000 |
| Product Manager | 5,00,000 – 27,00,000 |
| Senior Product Manager | 10,00,000 – 40,00,000 |
| Group Product Manager | 15,00,000 – 45,00,000 |
| Director – Product Management | 30,00,000 – 77,00,000 |
| VP – Product Management | 30,00,000 – 1,00,00,000 |
| Chief Product Officer | 30,00,000 – 1,00,00,000 |
Source: Glassdoor
The product management career path has tremendous growth. Different ways of managing products are needed for various goods, processes, and business structures. The goal of product management is to make more money for the company by selling more of its products.