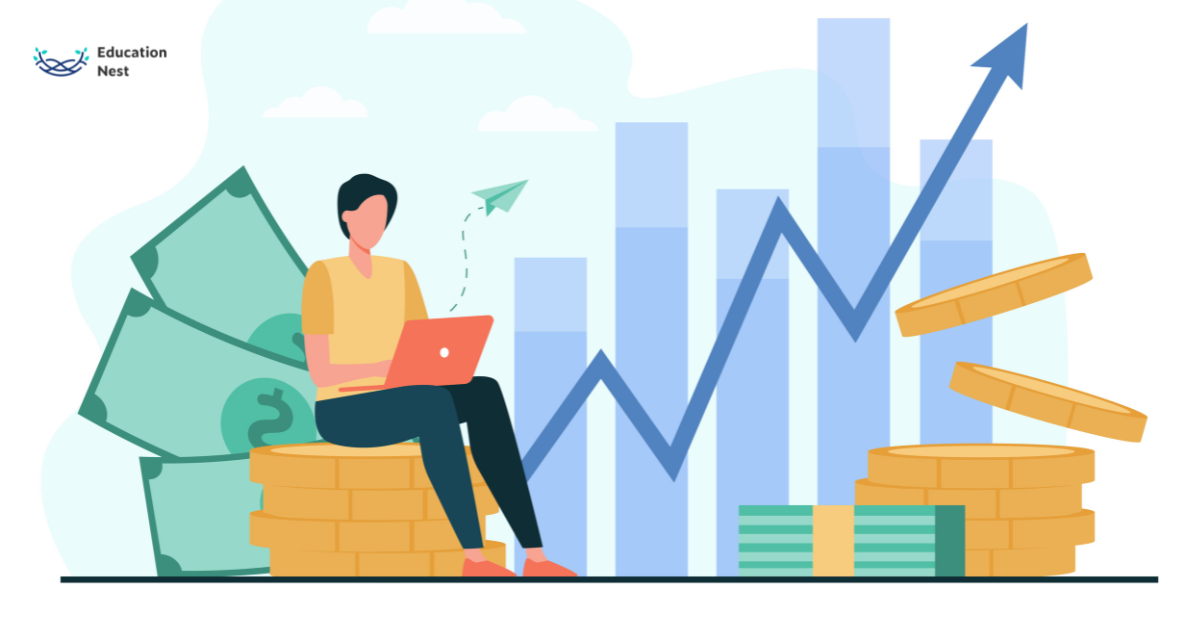 Growth in machine learning and AI had already begun long before the COVID-19 epidemic. Artificial intelligence and machine learning kept moving forward when other industries slowed down. Companies throughout the globe started using machine learning systems to keep up with surging customer demand as the virus spread. There was a 32% increase in hiring from 2019 to 2020, says LinkedIn. The desire for machine learning experts is booming as more and more firms look towards deep learning to fortify themselves against potential threats. Are you curious about AI machine learning engineer salaries and the industry's future? Let's begin by discussing machine learning in depth.
What do Machine Learning Engineers do?
Machine learning is now the fastest-growing area in computer science. The position is a complex blend of computer analytics and systems development. This is because machine learning developers are entrusted with feeding information into the models established by data scientists. The machine learning jobs salary is entirely dependent on the job roles and responsibilities of the engineer.
According to Hakon Hapnes Strand, a senior data scientists consultant at Webstep, "the function of a machine-learning engineer is far more firmly established than that of a data analyst. Why? Because firms with this job title clearly understand why and how they want to use machine learning.
In addition, these businesses virtually always employ data scientists. Therefore they have distinguished between the two positions.
Data scientist is an often vaguely defined job title. The analyst often possesses coding and machine learning knowledge.
A full-fledged software engineer focused on machine learning; is called a "machine learning engineer."
Engineers specialising in machine learning are also charged with converting conceptual data science models into production units that can manage vast quantities of data in real time. The ultimate objective is to create algorithms that allow robots to examine the data they collect, recognise patterns, gain profound insights, and make choices based on their discoveries.
However, machine learning experts often use a wide range of big data tools and programming frameworks when working with raw data from data pipelines. These are then included in data science algorithms to make them scalable as necessary.
Several currently available items include this technology. For example, autocorrect learns from past messages and predicts future phrases. Streaming services like Netflix use intelligent algorithms to provide suggestions based on prior viewing habits.
Nonetheless, this process begins with developing complicated algorithms that allow robots to collect and detect such patterns. This is where machine learning engineers, who are in great demand, come in.
The salary of a machine learning engineer depends on various factors, which we will discuss in this blog.
Average Machine Learning Salary
The estimated average AI machine learning engineer salary is dependent on some variables, including but not limited to the following:
Work experience of the candidate
Company
Location
Responsibility and Assignment
Qualifications in Education
AI/ML engineer salary according to experience
A machine learning engineer's salary can be roughly broken down into three categories, each representing a different amount of experience.
Machine learning engineers at the entry-level have up to four years of combined work experience. The median annual income is almost $97,090. Incentives, commission, and profit sharing can significantly increase this figure. It may quickly grow to $130,000 or more.
Machine learning engineers at the mid-level have 5 to 9 years of experience. They make an average of $112,095 yearly, with a potential salary of $160,000 or more, with the correct benefits package.
Engineers in machine learning who have worked in the industry for ten years or more typically earn $132,000. It's possible to make more than $181,000 a year when factoring in incentives and profit sharing.
Qualities of a Machine Learning Engineer
A qualified machine learning engineer must possess the following knowledge to excel in the job. These skills can be acquired with time while gaining experience.
Big Data Analytics
C++ Programming Language
Computer Vision
Data Analysis
Data Modeling
Deep Learning
Image Processing
Natural Language Processing
Software Development
Matlab
Pattern Recognition
Python
Signal Processing
You Must Read: A List of Top Big Data Engineer Skills One Must Possess
How to Ensure You're at the High End of Machine Learning Salary
It's no secret that machine learning engineers can expect to earn wages at the top of the tech industry's pay scale. The first step toward increasing your income potential is keeping tabs on the job market and developing machine learning engineer abilities that are in demand.
There isn't much more you can do.
Start with an Internship:
Professionals skilled in machine learning are in short supply. If you're still in school (or even if you're currently working but making a career switch), you should have no trouble finding an internship well before you graduate. You can improve your chances of being hired by training since it will provide you with exposure to the field and give you hands-on experience. You might aim for the top end of the wage range when applying for entry-level positions. In addition, if you do a good job, your company may offer you a permanent position.
Improve Your Skills:
Keep training C++ and Python language abilities sharp as you advance in your career. It will also help you take natural language processing, image analysis, computer vision, and large-scale data analysis classes. Self-learners are lucky since the internet offers a treasure trove of freely available materials covering everything from machine learning fundamentals to advanced AI approaches, from blogs to ebooks, from videos to real-world case studies. There is an ever-expanding selection of physical training and online courses for those who prefer a more organised approach to study.
Always Be Ahead of the Curve:
Exactly which abilities do you need to hone? Subscribing to newsletters devoted to AI, following the social media accounts of AI specialists, and reading blogs on machine learning are all good ways to learn more. Also, as this market niche grows, you'll have more chances to learn new skills and become an expert in a particular area. Since machine learning and AI are constantly changing, it's essential to keep up with what the top researchers and thinkers say.
Nonetheless, machine learning and artificial intelligence have applications across many different sectors, and their widespread use has increased industrial output and efficiency by making work more accessible and flexible. As the need for machine engineers increases, more and more people are opting to get their education online to manage their other responsibilities better.
In addition, organisations are hiring seasoned IT workers who have acquired machine learning capabilities via off-site boot camps or online courses to fill the skills gap. Therefore, whether you have formal training or not, you have many doors.