As more and more businesses of all sizes move their operations to the cloud, public cloud computing has become more common. Cloud service providers like Google Cloud Platform (GCP), Microsoft Azure, and Amazon Web Services (AWS) have helped this trend grow. These cloud providers offer different services businesses can use to store and control their data, run applications, and scale their infrastructure.
When choosing a cloud service, it's important to think about pricing, market share, and salaries. This post will compare AWS and Google Cloud in these areas and explain why GCP is better than both AWS and Azure.
Pricing Comparison: AWS vs. Google Cloud
Price is one of the most important things for a business to think about when choosing a cloud service. AWS gives you options for services and prices like Pay-as-you-go, reserved, and spot instances. On the other hand, Google Cloud costs about the same as other cloud services, and there are savings for long-term use.
Most of AWS's services are a little cheaper, which makes their prices very close to those of Google Cloud. But, costs can change depending on the services and how they are used. Before choosing a cloud provider, businesses should carefully look at how they use the cloud and weigh their options.
Market Share Comparison: AWS vs. Google Cloud vs Azure
Market share is another important thing for businesses to think about when choosing a cloud service. According to the most current market share reports, AWS has 32% of the public cloud market, followed by Azure with 20% and Google Cloud with 9%. Amazon Web Services (AWS) is in charge of the market, but Azure and Google Cloud have been gaining a lot of attention lately.
Based on the market numbers, AWS is the most popular choice among businesses, followed by Azure and Google Cloud. But the market is always changing, so the ranks could change in the future depending on things like prices, new ideas, and how happy customers are.
Salary Comparison: AWS vs. Google Cloud
The demand for cloud professionals has also increased in tandem with the expansion of cloud technology. Thus, the pay rates of cloud experts are exceptionally cutthroat, with AWS and Google Cloud being the top-paying employers.
As per Indeed, an AWS Solutions Architect procures roughly $129,000 yearly, while a Google Cloud Architect procures roughly $154,000 yearly. These figures indicate that salaries at Google Cloud are slightly higher than those at Amazon Web Services (AWS), but the difference is negligible.
To attract and hold top ability, organizations should offer cutthroat pay rates. However, businesses should also consider offering salaries on par with other cloud providers to fill open positions with the best candidates.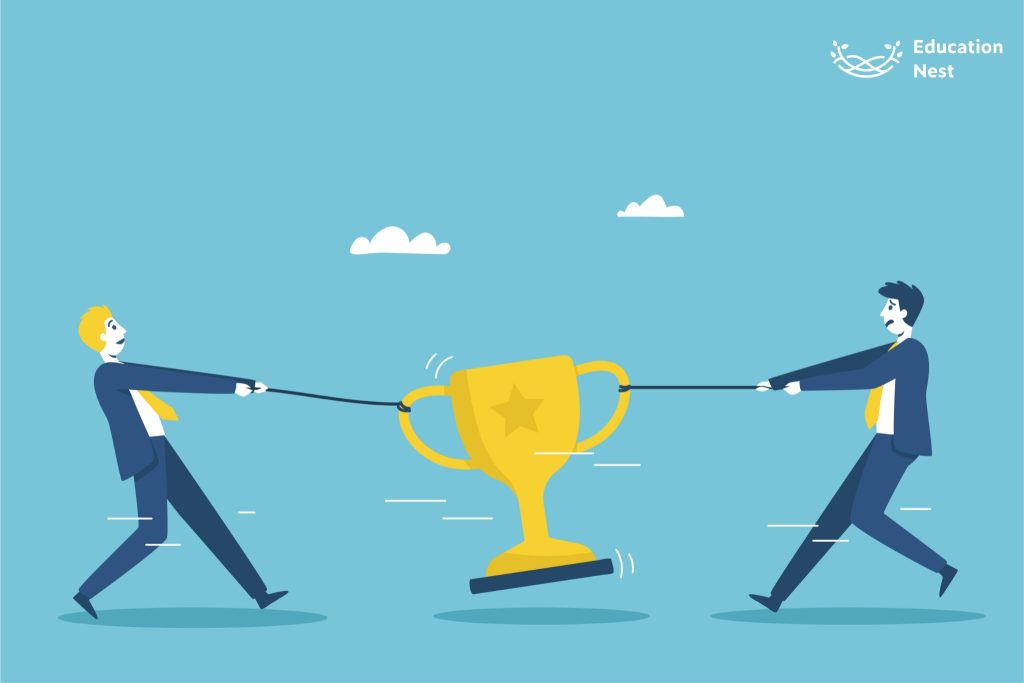 Startup Comparison: AWS vs. Google Cloud
Startups need to make sure they choose the right cloud service because it can affect their growth and ability to scale. Startups can use the services that AWS and Google Cloud offers, such as computers, storage, and databases.
Google Cloud, on the other hand, is better for developers because it focuses on open-source tools and Kubernetes. Google Cloud's startup program also gives access to mentors, training, and funds.
When picking a cloud provider, startups should think about their own needs and goals. For example, both AWS and Google Cloud offer interesting choices for startups, but the developer-friendly environment of Google Cloud may be more appealing to some startups.
Why GCP is better than AWS and Azure
Google Cloud Platform has several advantages: its focus on open-source technologies, machine learning capabilities, and a developer-friendly environment.
Some other reasons why GCP is better than AWS and Azure include the following:
Kubernetes: Google Cloud was the first cloud provider to offer managed Kubernetes services, making it the best choice for containerization.
Open-Source Technologies: GCP is very focused on open-source technologies, and many of its services are built on open-source systems like Kubernetes, Istio, and TensorFlow. This makes it a good choice for companies that want to be open and flexible.
Machine Learning Capabilities: GCP offers various machine learning services, including Google Cloud AI Platform, AutoML, and BigQuery ML. These services make it easy for businesses to build and deploy machine learning models, even without extensive data science expertise.
Developer-Friendly Environment: GCP makes it easy for developers to manage and launch applications by giving them easy access to APIs, SDKs, and other tools. This makes it a good choice for coders who want something flexible and easy to use.
Security and Compliance: GCP has many security and safety features, such as encryption, identity and access control, and meeting industry standards like HIPAA and PCI DSS. It's a good choice for businesses that deal with private information because of these features.
GCP vs. AWS Certification Difficulty
Certification is one way to show that you know how to use a certain cloud tool. GCP and AWS both have programs for cloud professionals to get certified, and there are different certifications for different jobs and skill levels.
From one level to the next and from one certification to the next, the difficulty of the exams can change. But most people think that GCP certifications are harder than AWS qualifications. This is because GCP certificates focus more on practical skills and real-world situations, while AWS certifications focus more on theoretical knowledge.
Overall, GCP is a strong contender in the cloud computing market, offering a range of features and services that make it an attractive option for businesses. However, while AWS dominates the market, GCP and other cloud providers are gaining ground, and the market share may shift.
Conclusion
In the end, there are a lot of big players trying to take over the cloud computing business. AWS and GCP are two of the most popular cloud providers. Each offers different services and features that businesses can use to store and manage their data, run applications, and grow their base as needed.
GCP is a little cheaper than AWS in terms of service prices. But AWS has a much bigger share of the market than GCP and rules it.
Professionals in cloud computing can expect to make a high salary no matter which cloud provider they focus on. Recent studies, on the other hand, show that the average salary of a GCP professional is a little bit higher than that of an AWS professional.
GCP is better than AWS and other cloud services because it has some features and services that make it better. For example, it relies on open-source technologies, has machine learning features, and is easy for developers to use. People also think that GCP's licensing program is harder than AWS's, which makes it a good choice for cloud professionals who want to show off their skills.
In conclusion, AWS has most of the market right now, but GCP and other cloud service providers are gaining ground, so this could change. So, businesses should be ready to change with the way cloud computing works and choose a service provider that fits their wants and goals.