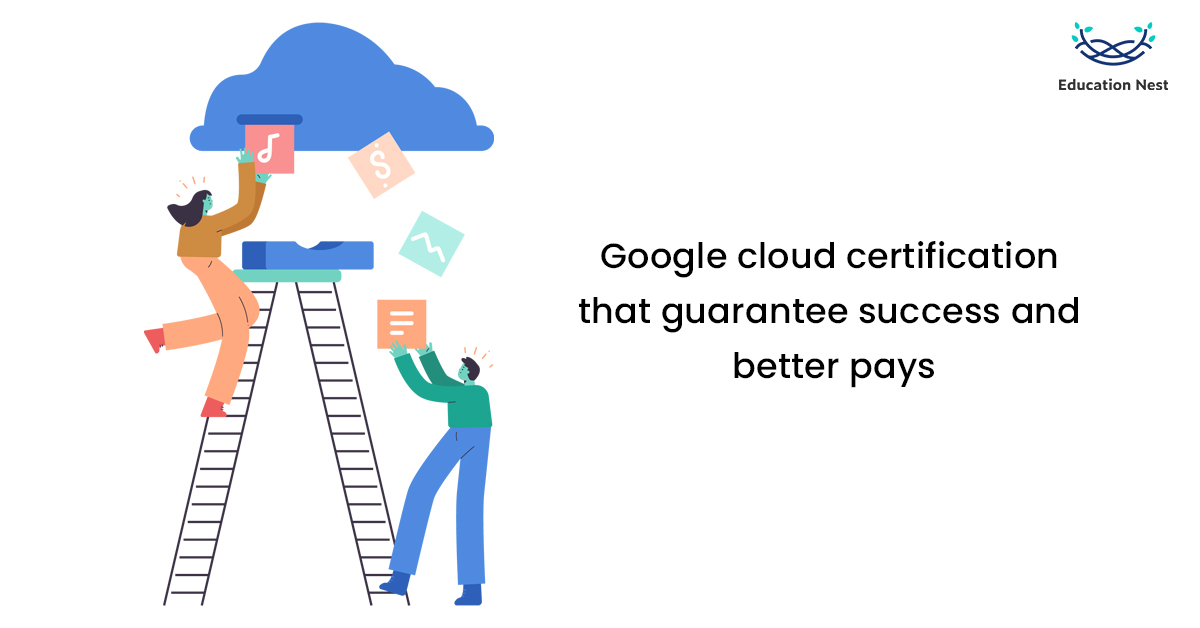 Unlock the potential of cloud computing and advance your career with Google Cloud Certification. In this blog, discover the benefits of earning this valuable certification and how it can help you stand out in a competitive job market. From infrastructure to data analysis, we'll explore the various Google Cloud Certification paths available, and how each one can elevate their skills and expertise. Get certified with Google Cloud and take your career to new heights!
The fact that moving to the cloud is the only option for businesses to compete and stay relevant over the long term properly is becoming more evident with each passing year.
The need for cloud was demonstrated during the pandemic when Fortune 500 companies and newly founded start-ups alike were compelled to develop ways to increase their adaptability and durability to counteract the negative consequences of lockdown regulations. As many as 81% of firms reported that COVID has sped up their cloud timetables and strategies, which is certainly expected.
As seen by the numbers, cloud adoption is still going strong. Gartner predicts the global market's value for public cloud services will soar to $494.7 billion, representing a compound annual growth rate of 20.4%.
What is Google Cloud Platform?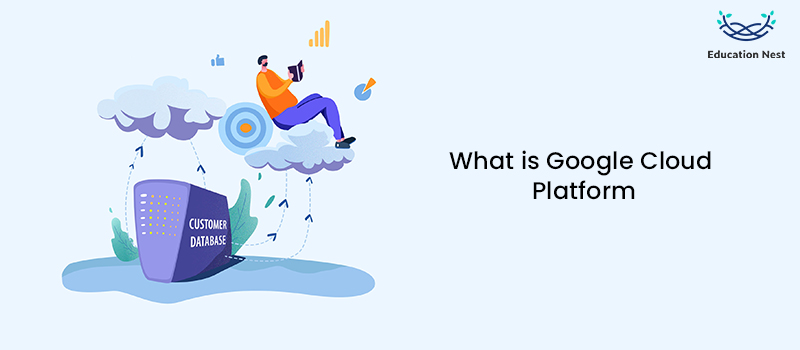 Google Cloud Platform is a collection of cloud computing services that Google offers. GCP was launched in 2011 when Amazon Web Services and Microsoft Azure were already industry leaders. Since then, it has made a remarkable place in the cloud service forum, with many large enterprises such as HSBC, Ultra and loreal as their clients.
Google Cloud Platform utilizes the same internal infrastructure as Google does for its consumer products, including Google Search, Gmail, Google Drive, and YouTube.
In addition to cloud management, security, and developer tools, Google Cloud provides services for computing, storage, networking, big data, machine learning, and the Internet of Things.
Why choose Google Cloud Platform?
GCP certifications are some of the most valuable certificates in the entire computer world. A cloud certification proves you are educated and skilled in a particular area.
While the skills are essential, a GCP certification can be a valuable pointer to potential employers or clients and assist in your quest for a fulfilling and rewarding cloud career.
Exams for GCP certification are challenging. But at the same time, Google Cloud is expanding. The need for individuals with GCP capabilities is also growing. With an average compensation of USD 175,000 p.a., the Google Certified Professional Cloud Architect has been recognised as the best-paying cloud certification for years.
Google Cloud training is beneficial for any position or closely related to Google Cloud. Google Cloud training will be helpful to you whether your goal is to become a Google Cloud Architect or network engineer or to improve communication with the IT teams in your GCP-adopting organisation.
You Must Like: Battle of Business Intelligence Tools: SSRS vs Power BI
Comprehensive data and Artificial Intelligence solutions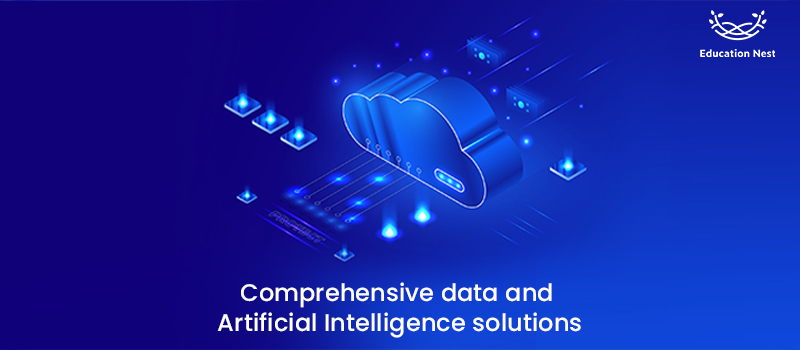 From managing analytical applications across data warehouses and lakes to creating rich, silo-breaking data-driven experiences, Google can control every stage of the data life cycle.
The data cloud solution's primary component, Artificial intelligence /Machine L, enables enterprises to use data as the foundation for automating core business activities and improving insights.
Leading businesses like HSBC have used Google Cloud to expand their data and machine learning capabilities.
Flexibility with an open platform
Google Cloud is open and based on standards. The best-in-class integration is provided with open-source means. APIs assure portability and extensibility to avoid lock-in.
The variety of transactional, processing and analytics engines available to customers includes easy compatibility with partner solutions already in place and deployment options across multi-cloud and hybrid environments.
Industry-leading Machine Learning and Artificial Intelligence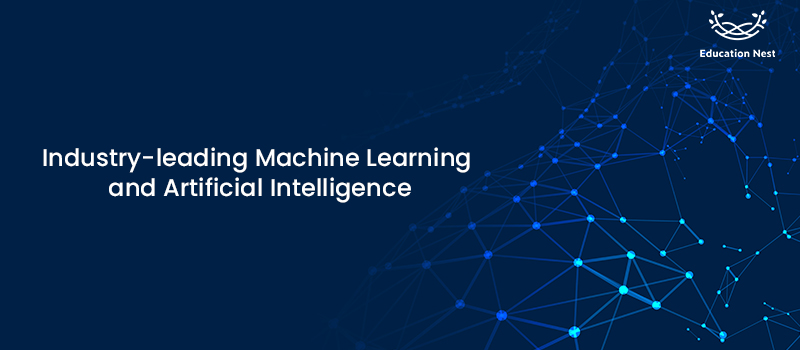 Artificial Intelligence is ingrained in Google's DNA. Google was founded on cutting-edge AI research and making knowledge globally relevant to individuals and businesses. To provide every data scientist, data analyst, and ML engineer with access to the same toolkit Google employs to generate business outcomes at any scale, Google has used its expertise to create a new, unified AI experience in the data cloud.
For instance, Twitter strengthened its connection with Google Cloud to fuel the company's quickly expanding data ecosystem, enabling quicker data-informed choices and more profound ML-driven product innovation.
You can also develop your professional abilities and prove your value to companies by earning a Google Cloud certification. The following advantages become available to you as soon as you achieve Google Cloud certification:
Once you achieve any Google Cloud certification, you will receive an exclusive digital toolkit.
Users who have earned a Google Cloud certification report having increased faith in their cloud knowledge.
Joining the Google Cloud Qualified Community can help you expand your professional network and interact with other certified individuals.
Sign up for the Google Cloud Credential Holder Directory.
Discover new career options in the Certified Community
Gain access to events in the sector that Google Cloud is hosting exclusively
The highest-earning IT certifications for 2022 are those related to the cloud.
Which Google Cloud certification is best suited for you?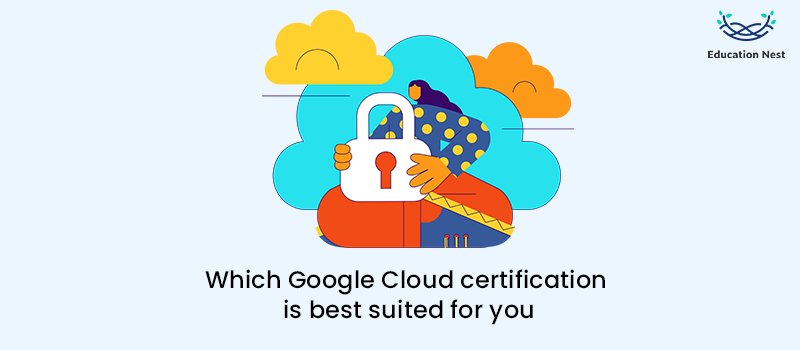 GCP primarily offers certification in 3 stages
Fundamental Accreditation
Role:
Verify your understanding of cloud principles and Google Cloud's tools, services, capabilities, and use cases.
Position in collaboration with technical experts
Skills required:
No specific technical requirements
Job offered after certification:
Cloud Digital Leader
Associate Accreditation
Role:
Evaluates the essential abilities required to deploy and sustain cloud projects.
Skills required:
Understands the basics of Google Cloud
Possess knowledge of deploying cloud applications and keeping track of operations
Possess expertise in managing business cloud solutions
Job offered after certification:
Cloud Engineer
Professional Accreditation
Role:
Examine the advanced abilities required for designing, implementing, and managing Google Cloud products and core technical job duties.
Skills required:
Has extensive expertise in establishing cloud environments for businesses
possesses knowledge of implementing services and solutions based on company needs
Job offered after certification:
Cloud Architect
Cloud Database Engineer
Cloud Developer
Data Engineer
Cloud DevOps Engineer
Cloud Security Engineer
Cloud Network Engineer
Google Workspace Administrator
Machine Learning Engineer
Apart from these primary certifications, GCP also offers the following certifications:
G Suite Certification
This certification evaluates a person's proficiency with Google's principal tools and services.
Apigee Certification
This certification tests a person's familiarity and competence with Apigee products, APIs, processes, and procedures.
Associate Android Developer at Google
With this certification, you can perform the duties required of an Android developer.
Google Mobile Web Specialist
This certification demonstrates that, regardless of the platform, you are a Web Developer with the necessary abilities to create and implement responsive and adaptable web applications.
We can see that the google cloud platform provides customers with highly specialised services in the big data, machine learning, and analytics fields, solid scale, reliable load balancing, and those renowned fast reaction times. Users benefit significantly from Google's container service because the company created the Kubernetes standard.
As a result, more companies are moving towards the Google cloud platform, and a GCP certificate will help professionals reach their goals through sharp skills in cloud-based service.