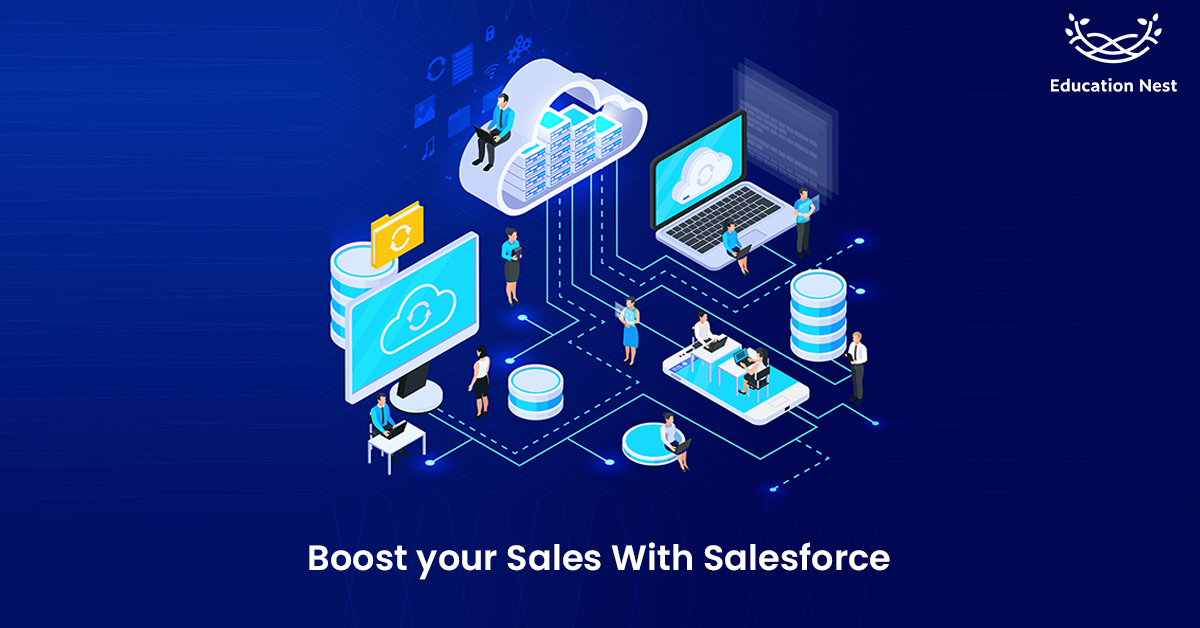 Businesses must employ a platform to assist them in effectively using their customer data in light of the expanding data generation. Salesforce is a CRM platform that enables them to perform these tasks smoothly. 
Salesforce has fundamentally transformed the delivery and use of corporate software. From Fortune 500 organisations to startups, Salesforce is employed by enterprises irrespective of their size. You will learn about Salesforce and the uses of Salesforce in various fields in this article.
History of Salesforce
Salesforce, Inc. is a US-based company that provides cloud software. Marc Benioff, a former executive with Oracle, founded it in 1999. After going public in 2004, Salesforce had already become one of the biggest businesses in the world.
By the fiscal year of 2009, Salesforce became the first cloud computing business to generate US$1 billion in revenue, and by 2022, it would become the largest enterprise software company in the world.
In September 2022, Salesforce declared a relationship with Meta Platforms. According to the agreement, Salesforce's Customer 360 platform would be integrated with Meta's consumer software WhatsApp to let users engage with businesses directly.
What is Salesforce?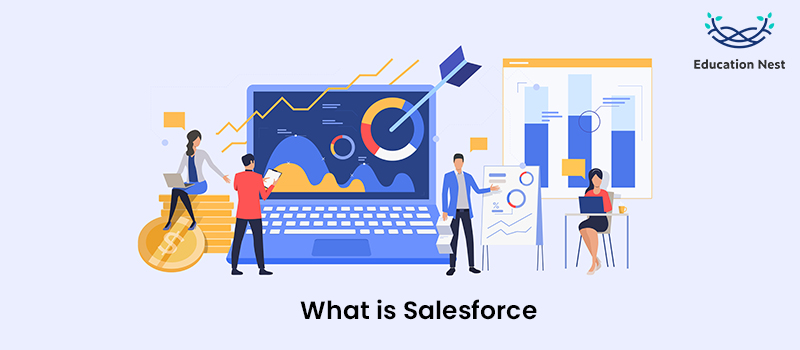 With the shift towards technology at the turn of the millennium, the size of data produced kept increasing exponentially. Every person in the organisation had to be able to manage and analyse enormous amounts of user data. At this time, CRM was first launched. Solutions were previously hosted on a firm's server. This became quite time-consuming and costly, and the existing CRMs were also challenging to use.
The solution was to create an economical and cost-effective CRM tool and provide it as a service online. This led to the birth of Salesforce.
Salesforce CRM is a customer relationship management (CRM) tool that provides organisations with a thorough understanding of specific clients and their everyday actions. The software comes with various social collaboration options, making it easy to get information about particular connections and corporate data.
Salesforce offers programmes and services to develop meaningful client experiences. Salesforce is a multi-tenant architecture that began as software-as-a-service (SaaS) and offers advantages, including API Integration, low-cost ownership, platform support, configuration, scalability, free capacity, and more.
As one of the top firms offering customer relationship management (CRM) services, Salesforce provides an artificial intelligence (AI) platform for marketing automation, finance, human resource management, etc.
You Must Like: BEST: Cloud Certificates for 2023
With the help of Salesforce CRM's powerful process builder and user-friendly drag-and-drop functionality, businesses can automate their intricate sales processes. Additionally, specific dashboards combined with various sales reporting tools provide simple performance monitoring and immediate decision-making.
150,000 firms worldwide utilise Salesforce, rapidly expanding its market share. The demand for professionals in this field is greater than ever. It will therefore provide you with many more excellent possibilities for career advancement.
Some of the world's most stable and rapidly expanding careers are in Salesforce. 3.3 million new Salesforce Professional opportunities are anticipated inside the Salesforce ecosystem by 2022. These professions have been growing steadily for the past 15 years and don't appear to be slowing down.
Uses of Salesforce 
According to the customers' needs, Salesforce Cloud can be used in various domains. The most important Salesforce cloud uses are listed below:
Sales Cloud
It is among Salesforce's most essential and well-liked products. It is a CRM platform enabling you to control your business's marketing, sales, and customer service facets. Sales executives will find it helpful to know the lead's status, which Sales Cloud provides.
Marketing Cloud
Running a business requires a strong understanding of marketing. With a tracking system, the marketing cloud enables you to handle campaigns, data analytics, emails, social media, messages, content management, etc.
Salesforce App Cloud
Salesforce provides a modern platform-as-a-service called Salesforce app cloud. This tool allows you to create unique apps that work on the Salesforce platform.
It is an ecosystem for creating, finding, and executing your applications. It is beneficial for Business administrators who use drag-and-drop lightning tools and developers who use frameworks in contemporary languages.
You can build apps that give your clients highly customised interactions with you. You can also create apps that respond to event data from websites, sensors, and mobile devices and then take sensible actions in response to it.
Salesforce Service Cloud
Salesforce aids in providing for your clients. It is a platform for customer care for your company. It offers options, including a social networking plug-in and case tracking.
Support representatives may help customers by giving them the proper tools using Salesforce. Creating self-service communities enables your consumers to resolve their problems as they see fit.
The owner of the service company is fully aware of the client's background and problems, and they offer individualised care. The customer support representatives may now offer better and more intelligent solutions.
FEATURES
Analytics Cloud
Users may then utilise this to construct a dashboard of the accessible data that is incredibly aesthetically appealing. By doing this, you can have a thorough insight and conduct an analysis of the market, trends, and other factors.
IoT Cloud
Your business uses the Salesforce IoT cloud to manage Internet of Things (IoT) data. This platform can process enormous amounts of data produced by various IoT devices and help obtain real-time responses.
Community cloud
You may increase partner success, boost employee efficiency, and engage with customers directly with this cloud. For specific purposes, several communities can be built, accessed, and tailored to represent any company.
Users can customise each user experience to their particular interests so that users can rapidly search the community for information and ask the community for the answer they need.
The community cloud's social intelligence automatically generates themes that give users fast access to the documents, conversations, and subject-matter experts on the subjects they care about. Built-in dashboards are available to track community success.
Commerce Cloud
You may create a seamless, online and offline, intelligence-driven commerce experience using this cloud, which connects you with customers. Customers can be engaged with attention-getting products and promotions, and users can create individualised in-store journeys that merge real and virtual encounters.
This way, customers can buy from you whether they are shopping in person or online. It's about making commerce smarter by personalising every part of the buying experience, from product selection to price to recommendations.
Conclusion
Salesforce has outperformed its rivals to claim the title of top CRM supplier. It has gained popularity thanks to features like customer data unification, quick, simple, and customizable analytics delivery, and going in-depth with customer knowledge.
Given its effectiveness and acceptance by organisations, Salesforce's business is expanding and will continue to do so for a very long time. Having a Salesforce certification is a sought-after expertise. With an average compensation of $117,071 per year in the United States, Salesforce employees are paid at the top of the pay scale.