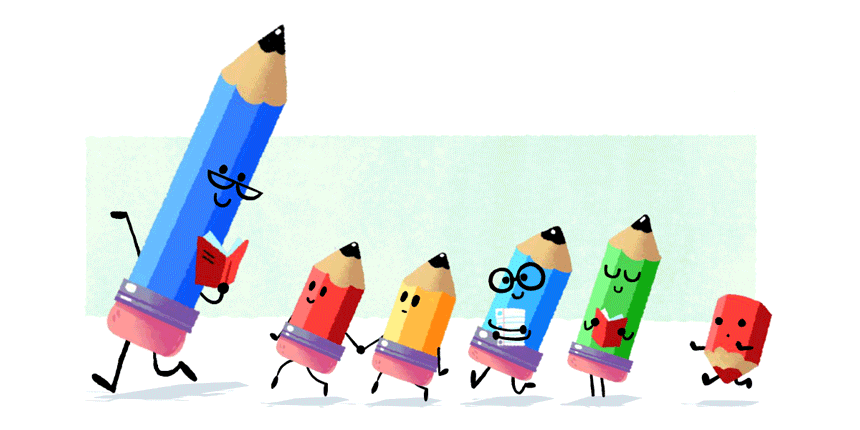 On Teacher's Day, we show our appreciation for the hardworking teachers who shape our lives and our futures. It's a time to thank them for their hard work and celebrate how much they've changed our society. Indeed, teachers are special each day, but we can always make them feel extra special once in a year. In this blog, we'll look at teachers day quotes, wishes, and ideas for the best gift for teachers day that will make them feel special.
Teachers' day wishes should always be respectful and from the heart. Let's begin by understanding the importance of teachers.
Importance of Teachers
Teachers hold a significant role in our lives, serving as mentors, guides, and sources of inspiration. They have the power to ignite a lifelong love for learning. As Albert Einstein once said,
"It is the supreme art of the teacher to awaken joy in creative expression and knowledge." Teachers have the ability to shape minds, empower individuals, and make a lasting difference.
Now, let's look at a few quotes for teachers.
Teachers Day Quotes
Here, we have curated a list of 20 teachers day quotes for you. Have a look!
"A good teacher can inspire hope, ignite the imagination, and instill a love of learning." – Brad Henry
"Teaching is the profession that creates all other professions." – Unknown
"The influence of a great teacher can never be erased." – Unknown
"Education is not the filling of a pail but the lighting of a fire." – William Butler Yeats
"A teacher affects eternity; he can never tell where his influence stops." – Henry Adams
"The best teachers are those who show you where to look but don't tell you what to see." – Alexandra K. Trenfor
"Teaching is the greatest act of optimism." – Colleen Wilcox
"One child, one teacher, one book, one pen can change the world." – Malala Yousafzai
"Teachers have three loves: love of learning, love of learners, and the love of bringing the first two loves together." – Scott Hayden
"A teacher takes a hand, opens a mind, and touches a heart." – Unknown
"The art of teaching is the art of assisting discovery." – Mark Van Doren
"A good teacher is like a candle – it consumes itself to light the way for others." – Mustafa Kemal Ataturk
"In teaching, you cannot see the fruit of a day's work. It is invisible and remains so, maybe for twenty years." – Jacques Barzun
"Teachers can change lives with just the right mix of chalk and challenges." – Joyce Meyer
"The beautiful thing about learning is that no one can take it away from you." – B.B. King
"Teachers plant the seeds of knowledge that last a lifetime." – Unknown
"Teaching kids to count is fine, but teaching them what counts is best." – Bob Talbert
"A teacher is a compass that activates the magnets of curiosity, knowledge, and wisdom in the pupils." – Ever Garrison
"The best teachers teach from the heart, not from the book." – Unknown
"The mediocre teacher tells. The good teacher explains. The superior teacher demonstrates. The great teacher inspires." – William Arthur Ward
Well, we hope you find these quotes inspiring and suitable for celebrating the dedication and impact of teachers!
Also Read: Powerful Student Motivational Quotes: Let's Get you Supercharged
Now that we have learnt about quotes, let's have a look at teachers day wishes.
10 Impressive Teachers Day Wishes
Certainly, our blog is not just limited to quotes. Now we will be presenting you 10 unique wishes for your teachers.
"Dear teacher, thank you for guiding me on this wonderful journey of learning. Your passion and dedication have truly made a difference in my life. Happy Teacher's Day!"
"To an extraordinary teacher who has the remarkable ability to make learning enjoyable and inspire curiosity, thank you for being a guiding light in my education. Wishing you a fantastic Teacher's Day!"
"On this special day, I want to express my heartfelt appreciation for your patience, encouragement, and unwavering belief in me. You have been more than a teacher – you have been my mentor and friend. Happy Teacher's Day!"
"To the teacher who goes above and beyond, always striving to bring out the best in each student, thank you for your tireless efforts and for making a lasting impact. Happy Teacher's Day!"
"Today, I celebrate the teacher who not only imparts knowledge but also instills confidence and fosters creativity. Your passion for teaching is truly inspiring. Wishing you a wonderful Teacher's Day!"
"You have the incredible ability to unlock the potential within every student and make them believe in themselves. Thank you for being such an exceptional teacher. Happy Teacher's Day!"
"In your classroom, magic happens. You transform ordinary lessons into extraordinary experiences. Thank you for making learning exciting and for being an incredible teacher. Happy Teacher's Day!"
"To the teacher who recognizes and nurtures the unique strengths and talents of each student, thank you for creating a supportive and empowering environment. You are truly one in a million. Happy Teacher's Day!"
"On this special day, I want to express my gratitude for your unwavering dedication, compassion, and belief in my abilities. Thank you for being an amazing teacher and for making a positive impact in my life. Happy Teacher's Day!"
"To the teacher who challenges, motivates, and inspires me to reach for the stars, thank you for being a guiding force in my life. Your passion for teaching is truly remarkable. Wishing you a joyful Teacher's Day!"
Undoubtedly, you can use these wish ideas to make your teachers feel special.
Lastly, we will help you with ideas for the best gift for teachers day.
What is the Best Gift for Teachers Day?
Here is a list of gift ideas for your teachers.
Personalized Thank You Card:
Make a heartfelt thank-you card with a personal message to show how much you care. Tell your teacher how they've changed your life for the better.
Book or Stationery Set:
You could give them a book on their favorite subject or a nice set of stationery to help them with their teaching.
Plants or Flowers:
Give them a potted plant or a bunch of fresh flowers to make their day better. It shows how much they have grown and how beautiful they are.
Classroom Supplies:
Teachers often pay for classroom supplies out of their own money. Help them out by giving them things like markers, notepads, or educational posters.
Gift Cards:
Give your teacher a gift card so they can go to their favorite bookstore, coffee shop, or restaurant.
Handmade Crafts:
Show your appreciation by making a personalized craft like a bookmark, a pen holder, or a piece of art that you frame and hang on the wall.
Conclusion
Teacher's Day is a special time to recognize and honor the amazing work that teachers do. Their hard work, passion, and commitment leave an imprint on our lives that will never go away. We can show our thanks and honor these amazing people by sending them encouraging quotes, heartfelt wishes, and thoughtful gifts. Let's make this Teacher's Day one to remember as a way to thank them for all they do for education and society.
Remember that a teacher's impact goes far beyond the classroom. So, take a moment to think about the teachers who have made a difference in your life and make this Teacher's Day a meaningful one.