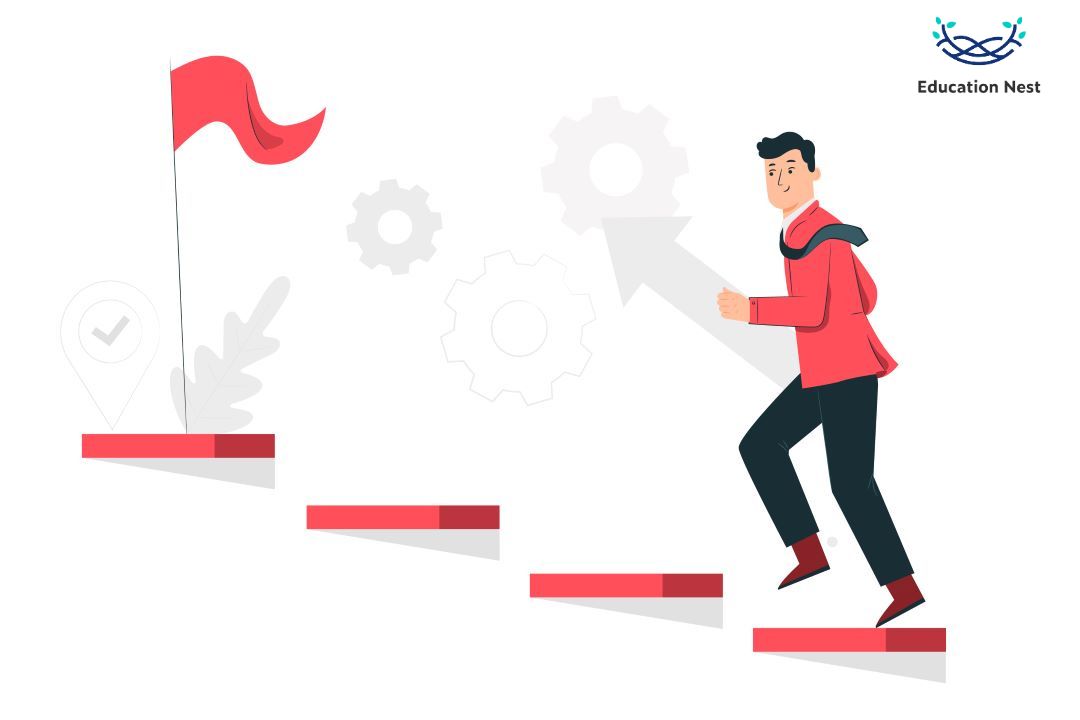 Choosing a career is hard; you must think carefully about your skills, abilities, and long-term goals. The business world is getting competitive. It makes it hard for anyone to do well in a place. Indeed, success or failure depends on making the right choices at the right times. Undoubtedly you may have the skills you need to move up, but you have to use those skills correctly to succeed in your career. Here, in this post, we will discuss how to choose a career.
What is a Career?
A person's professional life is summed up in their career. Many people choose a career path because they want to make their lives better in some way, whether it's by getting more knowledge and skills, taking on more responsibilities, or making more money. 
It takes time and work to figure out what kind of work you like to do, and this work will likely change as you go through your career. You might have to look for a new job or industry because of your interests, goals, and needs.
Moving forward, let's dive right into the steps for choosing your career.
What are the 7 Steps in Choosing a Career?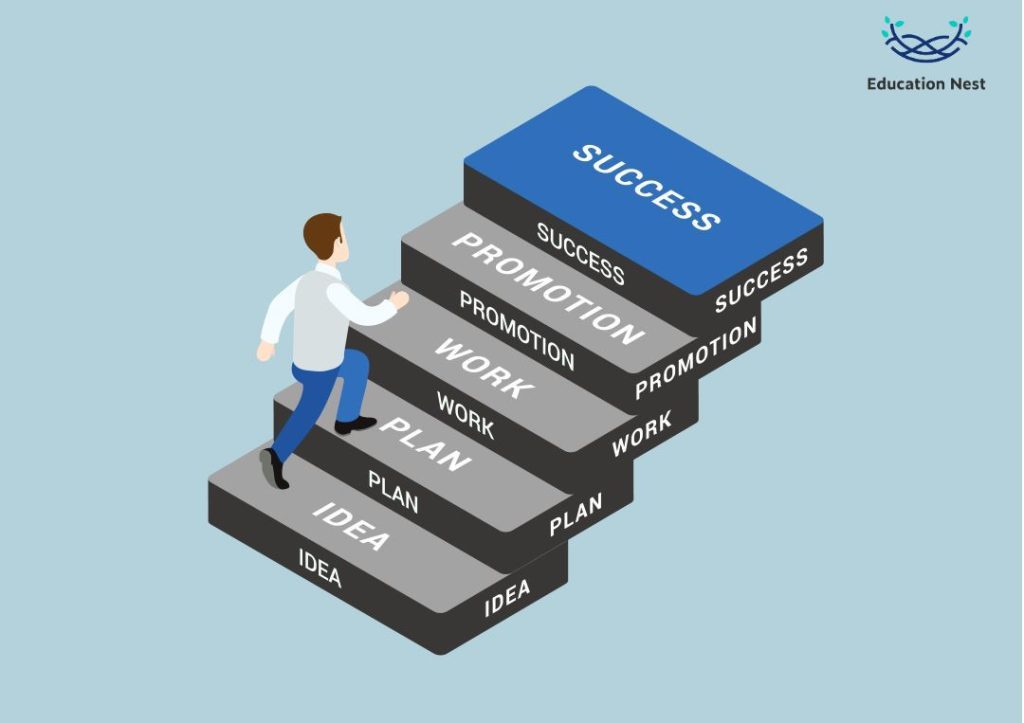 To demonstrate the career-choosing process, we will discuss the seven steps below.
Perform a self-check
Your interests and priorities can tell you how you want to spend your time at work. We don't support the "find your passion and follow it" approach, which can be counterproductive. But it makes sense to want to enjoy what you do. Review the following questions about you and think about how you might answer them:
Interest-based questions:
What do you like to learn about the most?
When you don't have to work, what do you do?
Do you like to use your hands or your brain when you work?
Which do you like better, working inside or outside?
Value-based questions:
What is most important to you?
What are the things that are most important to you?
How do you figure out what's going on?
Which group do you want to be a part of?
Behavioral questions:
What does success look like to you?
How much more are you looking for?
How do you use your strengths most effectively?
Which of your skills are you most pleased with?
Consider your Motivation and Desires for Career
After you have gathered information about yourself, you can think about why you want to work. You may be looking for a job that pays more right away or wants to work from anywhere in the world. It's important to know what's most necessary to you because most jobs won't give you every perk.
Here is an example of a list of top concerns. Think about what you would put in it and what order you would put it in.
Salary
Benefits
Autonomy
Keeping a good balance between work and life
Flexibility
Professional Development  
Make Plans for the Future
What does your perfect life look like? Start thinking about what it might take to reach your professional and personal long-term goals by writing them down. For example, is the top of a company's management tree your ultimate career goal? Do you want to own your own home? How often do you want to go places?
You can also use the list to help you narrow down your job search. If you want to work in the same field in 10 years, for example, you should look into which fields are expected to grow and which ones you might want to avoid because of new technologies.
Use Tools for Self-evaluation
Many tests can help you figure out who you are, your strengths, and what careers you might be good at. But tests can be too specific, forcing you into already set categories. Use them to learn more about who you are and what motivates you, not as a crutch. If they give you answers that help, you might want to use their ideas alone.
Research about Different Industries
By learning about the different fields and their problems, you can figure out where you would do best. Think about which of your goals interests you the most.
Private Company: If you work for a private company, you will be helping a business that is not traded on the stock market and whose main goal is not to break even but to grow.
Advantage: There is more room to grow.
Public Sector: Public sector work means a local, state, or federal government agency will hire you.
Advantage: Stability is more likely to happen.
Non-profit organization: When you work for a non-profit organization, you help people in need instead of making money for a private company or government agency. Even though the organization is not driven by profit like for-profit businesses, it still needs some money to run.
Advantage: There are more ways to look at it.
Look into Different Areas
In addition to looking into possible markets, you could also look into potential industries. You might find a few that are a good fit. Also, check out well-known industries to see if any of them catch your eye. If any of these jobs sound interesting, write them down and research them to learn more about typical tasks, how to move up, and job prospects.  
Seek Career Counseling
You can think about all of these things on your own, but if you want more specific help, you can look at several helpful career resources.
If you are still a student, use your school's career services. A career counselor or advisor is someone who can help you make the transition from college to the working world.
A career coach is a professional who helps clients determine what jobs would be best for them. Since career coaches are an extra cost, you should do your research to make sure they will meet your needs.
Above are the seven steps to choose a career. Hence, you can follow these steps and decide which career path to choose.
Conclusion
Summing up, choosing a career path is hard and demanding. But all you need is a bit of courage and an open mind. If you have a clear goal for your career, it will be easier to find the right job. With some hard work, careful planning, and self-reflection, you can put yourself on the path to a successful and satisfying career.