Over the past decade, social media has caught the attention of millions of people worldwide. It has become an important part of our daily lives. Considering how many people use social media, these sites could be great places to promote your product or brand.
In order to do this, there's a really important question that needs to be answered: How to create a social media content strategy?
Without a doubt, this blog is all about social media content strategy. We will be covering the various steps involved in creating a good one. But first, let's understand what it is exactly.
What is a Social Media Content Strategy?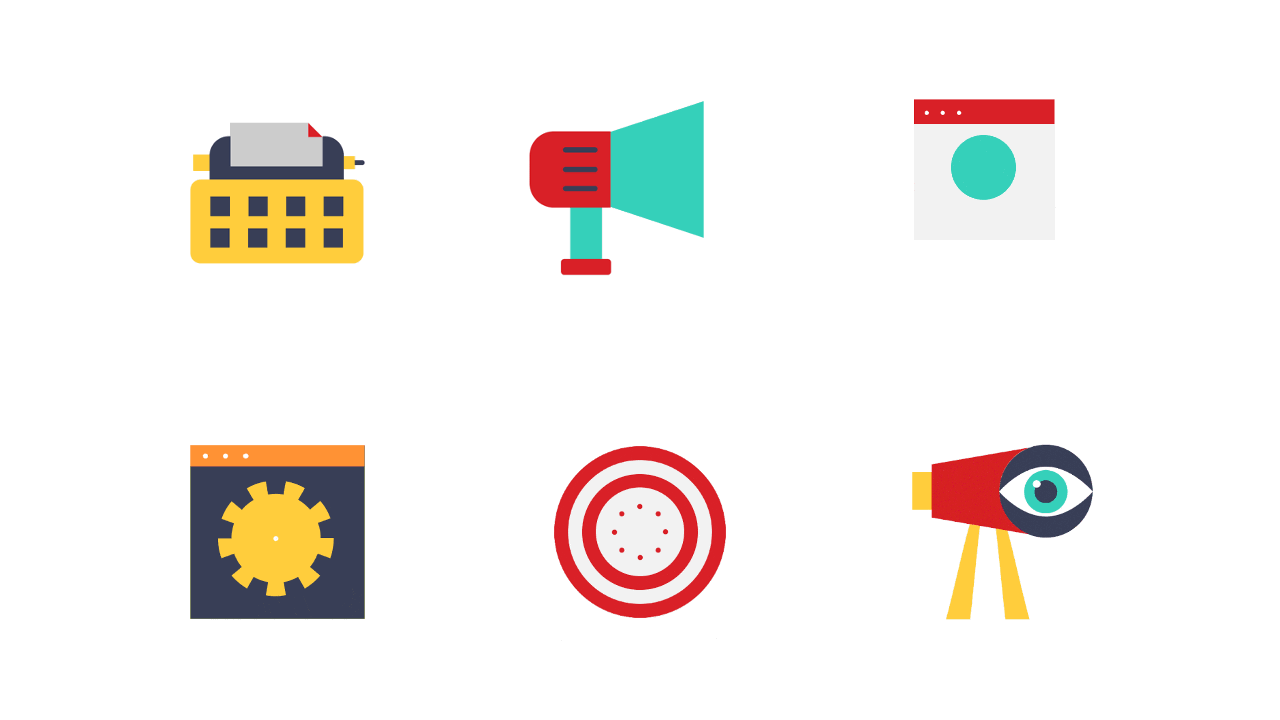 Think of your social media content strategy as the road map to online success for your business. If you don't take the time to plan content, your social media efforts will be inefficient and unproductive.
A social media content strategy is a plan for using content to promote your brand and reach your goals across different social media channels.
You should write down your plan. You can use it as a guide as you make content, share it with the world, and judge how well it works on social media. A strategy document can help ensure that everyone on a team knows the same thing.
The main goals of your social media content strategy should be to raise awareness of your brand and get people to interact with you on all social media platforms.
Moving forward, let's understand why we exactly need a content strategy.
Why is Social Media Content Strategy Needed?
Certainly, you need a well-planned content marketing strategy that tells you how to use social media to build your brand and then show it to the world.
There are many different ways to use a particular social media strategy. It depends on the type of business. Hence, there is no 'right' and 'wrong' way. So, the result will likely be the same.
The basic step in making a strategy for social media content is to know who you want to reach and what you want to achieve. With this, you can be sure that your content strategy or campaign will work.
A content strategy plays a great role in social media marketing. What is social media marketing? Find out in the link below!
Finally, let's cover the steps in creating a social media content strategy.
Steps Involved in Social Media Content Strategy
Creating a plan for your social media content is easier than you think.
By sticking to a tried-and-true method, you can-
define your goals better
create and release content at the best times for your target audience
measure the results of your work.
Below, we will be discussing the steps involved.
Setting up the Goals
The first step in making a social media content strategy is making a plan for-
how to get from where you are now in terms of customer acquisition
product marketing
brand outreach to where you want to be.
Each brand serves a different demographic and operates in a different market niche. Therefore, the end goals of their content marketing strategies can be quite distinct.
But the whole picture needs to show the same goal. So that more people in your social media communities interact with your content and more people find your website without paying.
Set goals for your social media campaign that can help each other out. It also helps in staying ahead of the competition.
Research and Understand Target Audience
Researching and understanding your target audience is necessary for creating a plan. It is easier to create relevant content when we know who we are addressing.
After all, it's usually better to focus on a few things than try to do too many things simultaneously.
By posting your content when your audience is most active on each platform, you can get more people to engage with it and see it. We can find engagement insights using our social media platforms itself.
Choosing Appropriate Social Media Platforms
It is not necessary to post the same content on every social media platform available.
You must not spread your time and content too thin across every platform. It's usually best to focus on the platforms where your target audience is active and most likely to interact with your business.
Trust us when we say that this approach will get you much better results than trying to be everywhere at once.
Planning Content and Choosing Formats
Once you've decided on the main social platforms you'll focus on, plan your content and how you'll share it.
Start by outlining the main points you want to share. Decide the types of content you can use to get those points across to your target audience. The posts should be a mix of informative as well as promotional. Indeed, mix posts that try to sell a product or service with posts that give information, inspire, or teach.
Using a good mix of formats is important if you want to get your message across.
If you want to keep your readers interested, you shouldn't just use one type of content. Find a good balance between how long it takes to make each type of content. And how important it is to publish on a regular schedule.
Create a Content Calendar
Once you've planned your content, the next step is to make a content calendar that everyone on your team can use to stay on track. This is important because it makes you take care of things.
You have made an enforceable contract when you set a publishing schedule and write it down on a content calendar. And that's exactly what you need to stay focused and on track with your work. It also makes it easier for groups to work together.
Publishing of Content
Sharing your work on social media is a process that takes time.
Because of this, many marketers prefer to schedule their content ahead of time. This makes it easier to set aside time each week to create content. And then have it automatically post to all their platforms at the best time.
Analyzing and Measuring Content Performance
Don't forget about the goals you set when you made your plan.
If you want to know how well your content is doing, compare it to your goals. But how you track progress depends greatly on what you want to happen.
We talked about how important it is for each goal to have a measurable endpoint. You must decide what and how you need to measure.
Above are the seven steps involved in creating a social media content strategy.
Conclusion
A well-thought-out plan for what to post on social media can have big effects.
Spending time on a detailed strategy you can share with your whole team and other key stakeholders will pay off in the long run. To always create high-quality content, follow a plan with clear steps, goals, and checkpoints.