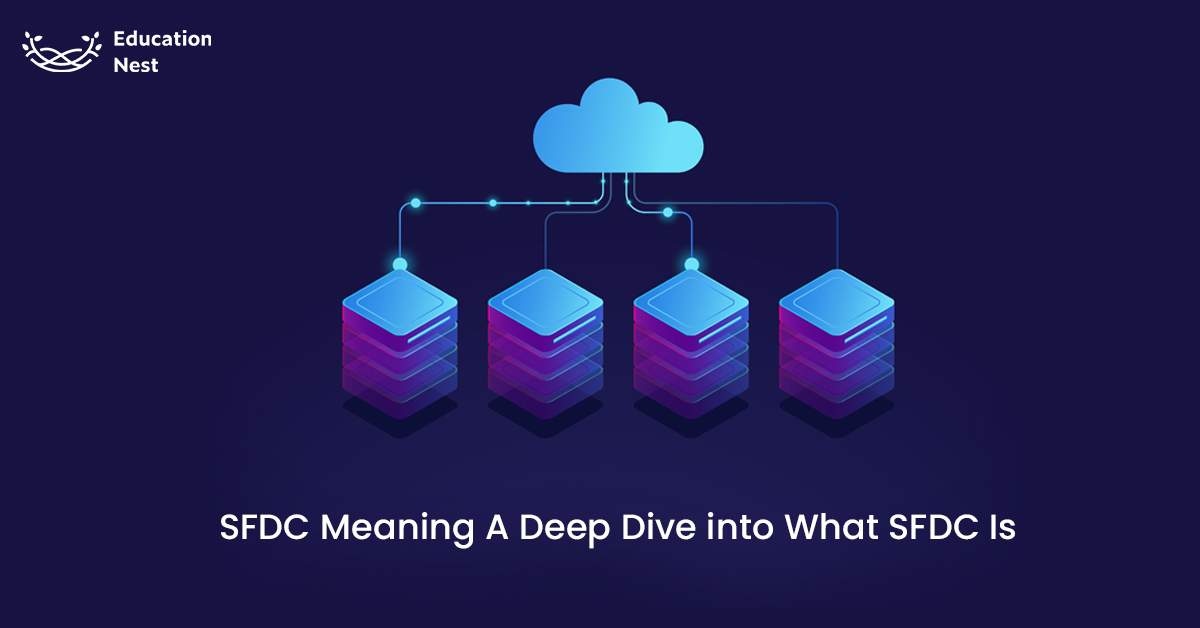 What is SFDC? What is SFDC's full form? Are you also wondering the same thing? If yes, then this blog is for you. SFDC stands for Salesforce.com. 
Salesforce.com, officially known as Salesforce Inc., is a software firm established in the United States that operates on the cloud. Salesforce.com (SFDC) was founded by Marc Benioff and is based in the San Francisco Bay Area.
SFDC's customer relationship management (CRM) solution accounts for most of the company's income. Salesforce is an enterprise software company offering a suite of products for many business needs, such as customer service, analytics, marketing automation, application development, etc.
A Brief Overview of SFDC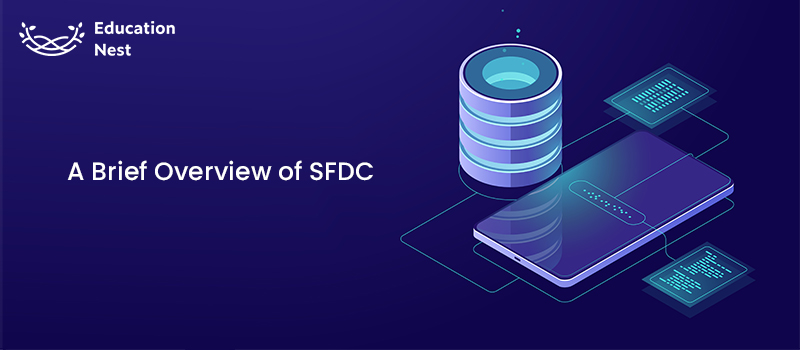 Most people agree that SFDC is the best customer relationship management (CRM) software on the market. SFDC offers CRM in the cloud, which may be used for data-driven marketing, service, sales, and other business processes.
How corporate software is distributed and utilised regularly has been revolutionised by SFDC.
Since SFDC is a cloud-based service, it does not need the customer or client to know IT to get started.
For businesses, SFDC has provided the best possible means of communicating with their clientele.
SFDC paved the way for establishing long-lasting relationships with customers, swiftly resolving issues, introducing customer-centric applications that meet all business demands, and so on.
Salesforce technology is one of the most prominent and widely used IT tools, often known as SFDC. Numerous openings in fields like SFDC development and salesforce administration have arisen as a direct result of SFDC technology. Direct sales efforts and indirect sales via its partners are the primary ways SFDC makes its subscriptions available to its customers.
SFDC Salesforce- What is Salesforce?
When it comes to cloud-based customer relationship management (CRM) solutions, Salesforce is unmatched. More than 800 apps are available to help with lead generation, lead acquisition, sales growth, and transaction closure. Its primary function is to handle the company's client and sales information. It also has options for making the user interface and database fit the needs of each company. Recent enhancements to the CRM system include support for interfacing with IoT devices.
Salesforce is a SaaS (software as a service) provider that equips companies with resources to expand their reach in the market, increase the number of sales closed, and improve the quality of service they provide to their clientele.
In the customer relationship management (CRM) space, Salesforce.com(SFDC) is a well-known American cloud-based software firm.
Across the globe, businesses rely on Salesforce as their customer relationship management platform of choice.
Using Salesforce's services, organisations may use cloud computing to strengthen relationships with existing clients and attract new ones.
Many different services are available to businesses via the use of Salesforce CRM, including customer tracking and marketing.
When using customer relationship management software, you can go deeper into your data and information and create a dashboard to display it graphically. In addition, automation allows for more tailored communication. Another real advantage is that the CRM system may boost the effectiveness of a company's customer care department.
Benefits of Salesforce: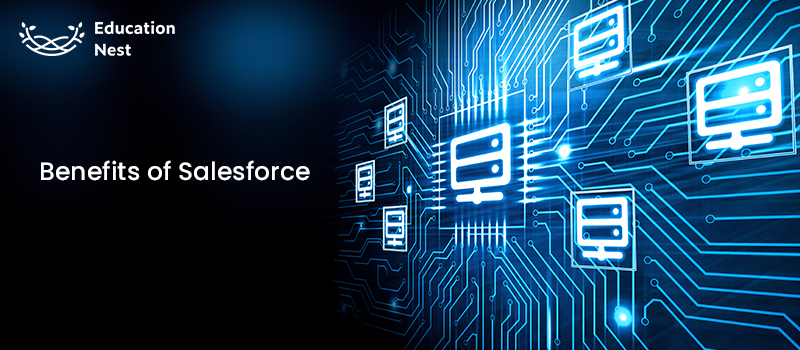 Let's look into the top key benefits of SFDC Salesforce.
Efficient Use of Time
A key feature of Salesforce is its ability to help users better manage their time, which is essential for any organisation that wants to succeed. Comprehensive client data and helpful planning tools are conveniently compiled in one location for your convenience.
You won't have to sift through records and files anymore to find what you need.
With this wealth of information at your disposal, you'll be able to efficiently prioritise your work for your clients and work more closely with them to convert leads into paying customers.
Tasks, appointments, voice calls, and more can all be scheduled in one convenient location using Salesforce's calendar tool.
You'll get a heads-up on what's happening and when.
Maximum Availability
Since Salesforce is a web-based software, it can be accessed from any location with an internet connection. Salesforce's app makes it accessible from any device, including computers, laptops, and mobile phones.
Many company owners and teammates commute long distances or fly worldwide to see clients.
Accessing your customer relationship management (CRM) application from anywhere through the secure cloud makes it much simpler to retrieve data and keep tabs on customers.
Compared to storing files on a local server or filing cabinet, your sensitive data is safer when stored in the cloud.
You Must Watch: Learn Java: Master Object-Oriented Programming Concepts
Revenue Growth:
Today's businesses can't afford to function without Salesforce. Your team can generate a large amount of data that needs to be archived daily.
You'd be spending more time on administrative tasks than developing connections with customers if you needed to have Salesforce to help you organise the information.
Constraints on your time make it harder to cultivate business, network, and increase revenue.
You'll save time and energy that you can go toward growing your company thanks to the automation provided by this solution.
Excellent Customer Satisfaction:
When a company knows what its customers want and how to connect with them, it makes sense to think that both customer satisfaction and sales will increase. Instead of wasting time on tedious administrative tasks, you can use one unified system to focus on giving excellent service to your clients.
Improve customer satisfaction by giving them faster access to their accounts, purchase histories, and preferred options, thanks to a well-oiled management system.
This Salesforce perk not only helps you better serve your current clientele, but it also helps you attract brand-new ones.
Happily satisfied clients are more inclined to recommend your business to others.
Efficient Budgeting with Minimal Effort: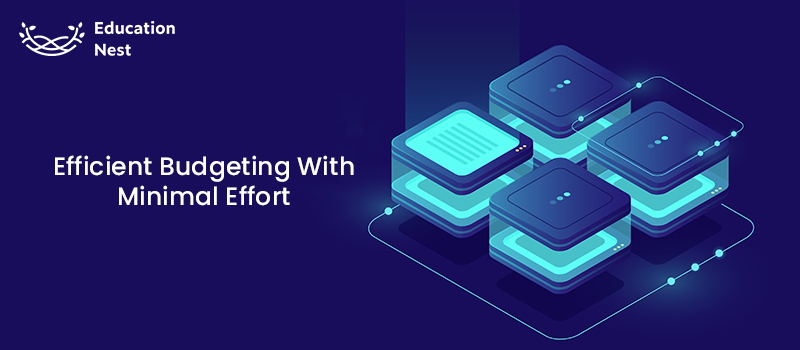 Account strategies are a breeze to develop using Salesforce. With all the necessary client data at your fingertips, you'll have no trouble assigning it to the appropriate accounts and developing strategies for those accounts that provide the best possible outcomes for the customer.
Customers get a one-of-a-kind service, you maintain efficiency, and you successfully manage your time for all of your customers.
As you build these relationships with your customers, you'll be better able to satisfy their wants, resolve their issues, and spot emerging trends.
Methodologies in Salesforce
Apex
Apex is a scripting language that allows developers to create enunciations for streaming and trade control on the Force.com platform. Apex is well-structured, user-friendly, data-connected, cautious, encouraged, multi-tenant careful, typically updatable, testable, and formed in the context of technology jargon.
Visualforce
Visualforce is a framework for developing locally supported interfaces on Force.com that are both dynamic and reusable. Apex can be utilised to create exclusive fresh content inside a Salesforce organisation, or it can be used to connect a planner's unique logic to an existing controller class. Visualforce pages allow creators to override conventional gets, disable tab audit pages, explain custom pages, embed sections in detailed page designs, construct dashboard sections, retry navigation bars in the SFDC interface, and include menu items.
Lightning
The Lightning Framework is a component-based architecture incorporating the tools and innovations that led to the new Salesforce 1 platform. It accounted for the possibility of customers' third-party apps being built on top of Salesforce's own.
Summing up, this blog helped you understand the meaning and basics of SFDC. We discussed various benefits and methodologies involved in Salesforce. Anyone interested in learning how to tailor the software to the demands of a company will find this blog a valuable resource.