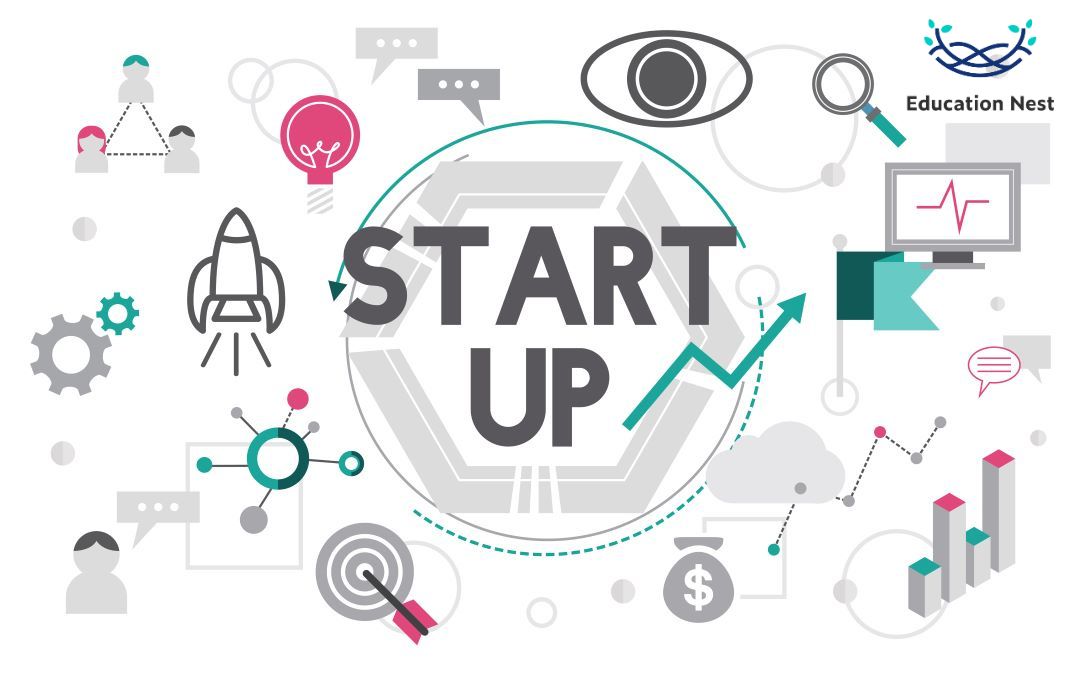 India has one of the fastest-growing startup ecosystems in the world, with several innovative companies making waves in many different fields. In this comprehensive guide, we'll take a deep dive into the top startups in India. We'll look at the factors that have shaped the startup business ideas and highlight the key players driving innovation and growth.
How to Understand the Startup Ecosystem in India
Before we talk about the best startups, let's look at how the startup ecosystem in India works. There are many reasons for the fast growth of startups in the country, such as a large pool of talented people, more people getting online, and a government that helps startups.
Over the past ten years, India's startup ecosystem has changed amazingly. The country has become one of the fastest-growing startup hubs in the world. It attracts entrepreneurs from both inside and outside the country. The success of Indian startups has been driven by the fact that there is a large pool of skilled engineers, business professionals, and creative minds.
Also, the growing use of digital technology in India has helped startups grow significantly. Millions of Indians can now use the Internet because smartphones and data plans for the Internet have become more affordable. This has made a massive market for digital products and services, giving startups many potential customers to reach out to.
Key factors affecting the startup business ideas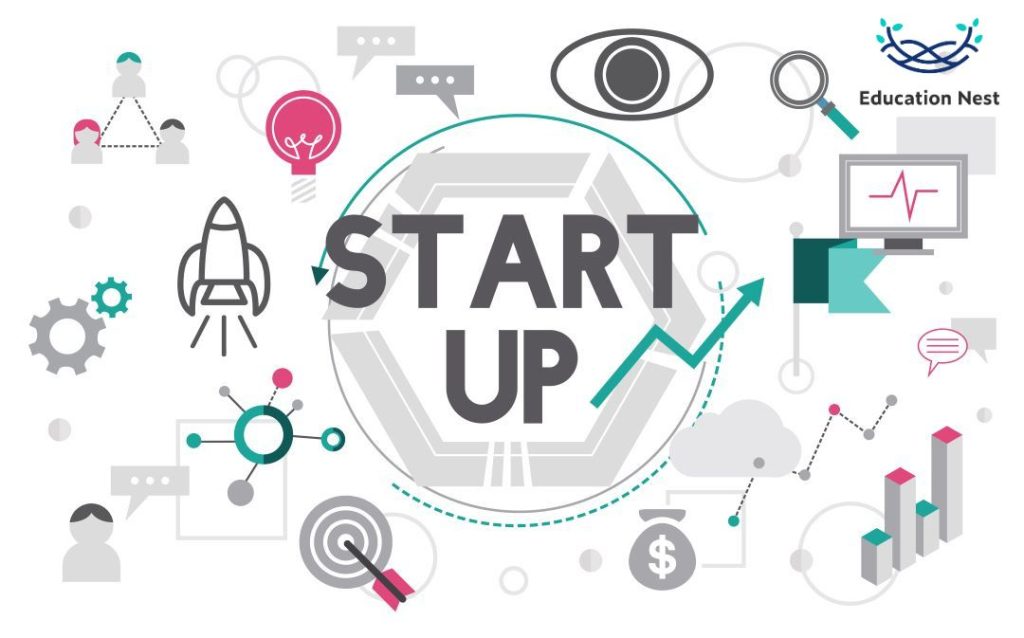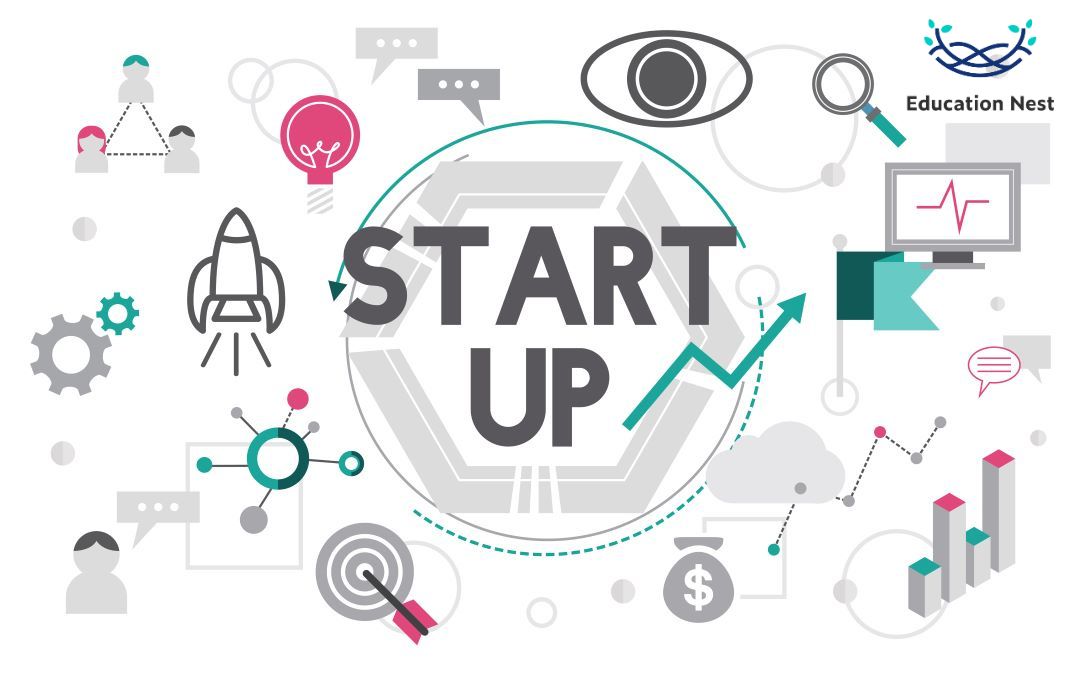 India's startup scene has been shaped by several key factors that have been very important. One of these factors is the growing availability of venture capital funding, which has given new businesses the money they need to grow and expand. India's growing number of venture capital firms and angel investors has led to a strong funding ecosystem. It helps startups get the money they need to succeed. India has also witnessed a rise in women entrepreneurs in India.
In addition to making it easier to get money, the rise of digital technologies and the Internet has made it easier to come up with new ideas and start businesses. India's startups use technologies like artificial intelligence, machine learning, blockchain, and cloud computing to develop new ways to solve problems in many different areas. This technological skill has not only helped Indian startups get investments but has also made them global players in the tech industry.
India's startup ecosystem has grown because people work together to make things happen. Start ups often work together and share resources, skills, and knowledge. This culture of working together has allowed startups to learn from each other's mistakes, work together on projects, and help the ecosystem grow.
How the government helps start up business ideas
The Indian government has taken several steps to help and promote new businesses. The "Startup India" campaign aims to help startups get funding, mentorship, and other help. This campaign also seeks to improve the regulatory environment for new businesses. The Start up India scheme has helped a lot of businesses flourish.
Also, the government has taken several policy steps to reduce the burden of regulations and encourage innovation. These policies include tax breaks and grants for new businesses. The government has also started programs to promote entrepreneurship and skill development, like the "Skill India" initiative, which helps train and support people who want to start their businesses.
A look at the best business ideas in different fields
India is seeing a rise in startups in many different fields, not just technology. Let's look more closely at some of the best startups in areas like health and wellness, education technology, and financial technology (fintech).
Health and Wellness Startups
In India, the health and wellness industry is growing quickly, and startups like Practo, Portea Medical, and Cure.fit are at the front of the pack. These new companies are using technology to make healthcare easier and more accessible. For example, they are using telemedicine platforms and home healthcare services.
Practo
Practo is one of the best health and wellness startups in India. Its platform connects patients with doctors and lets them talk to them online. With a large network of doctors and nurses, Practo has made getting good medical care easier, especially in remote areas without many medical facilities.
Portea Medical
Another well-known startup in the health and wellness industry is Portea Medical, which focuses on home healthcare services. They provide a wide range of services, like nursing care, physiotherapy, and care after surgery, all in the patient's home. This makes things easier for patients and makes hospitals and other healthcare facilities less busy.
Cure.fit
Cure.fit is a well-known name in the health and wellness industry. Its main goal is to offer solutions for overall health. They offer fitness classes, healthy meals, and programs for mental health. By focusing on fitness, nutrition, and mental health, Cure.fit hopes to promote a healthy way of life and prevent diseases caused by it.
Education Technology Startups
Edtech, which stands for education technology, is another area that has grown a lot in India. By offering online learning platforms and personalized educational content, startups like BYJU'S, Unacademy, and Vedantu are changing how people learn. These new companies are helping to bridge the gap between traditional classroom learning and online learning.
BYJU's
One of India's most successful edtech startups, BYJU'S, has an online learning platform that covers various subjects and helps students from kindergarten to college. Their interactive learning modules, interesting videos, and personalized feedback have helped millions of students all over the country learn more effectively and enjoyably.
Unacademy
Unacademy is another well-known edtech company that focuses on providing high-quality educational content through live classes and videos that have already been made. They have a large network of teachers who are experts in different fields. This makes it easier for students to find the right teacher to help them learn. Unacademy has made education more democratic by making it available to people from all walks of life.
Vedantu
Students can take one-on-one classes with Vedantu, a leading online tutoring platform. Students can ask questions, clear their doubts. And get one-on-one help from experienced teachers during these live, interactive sessions. Vedantu has made it easier for students in remote areas to get a good education, especially if they don't have good schools or qualified teachers nearby.
Fintech Startups in India
In India, the fintech industry has grown a lot, and new companies like Paytm, PhonePe, and Razorpay are changing how people do business and manage their money. These startups are using technology to develop new ways to pay, digital wallets, and lending platforms. This makes it easier and more convenient to get financial services.
Paytm
Paytm was one of the first companies in India to use fintech. It started as a mobile wallet but now offers various financial services. It has become a one-stop shop for all kinds of financial transactions, like recharging your phone, paying your bills, shopping online, and even investing. Millions of people use them because their interface is easy to use and their payment options are safe.
PhonePe
PhonePe is a digital payment platform that has become popular because it makes payments easy and smooth. It is an app that lets users make payments, send money to other people, and even invest in mutual funds, all through a single app. Indeed, their new features, like UPI payments and scanning QR codes, have made digital transactions fast and easy.
Razorpay
Razorpay, one of the best online payment gateways, has made it easier for businesses to accept online payments. They offer many ways to pay, like credit cards, debit cards, net banking, and UPI, making it easier for businesses to serve many customers. Many businesses use Razorpay because it has strong security features and is easy to connect to websites and mobile apps.
Conclusion
India's startup ecosystem is active and attracts entrepreneurs, investors, and talented people worldwide. As long as the country keeps encouraging innovation and entrepreneurship, we expect to see many more startups making waves and helping the economy grow and the country develop.