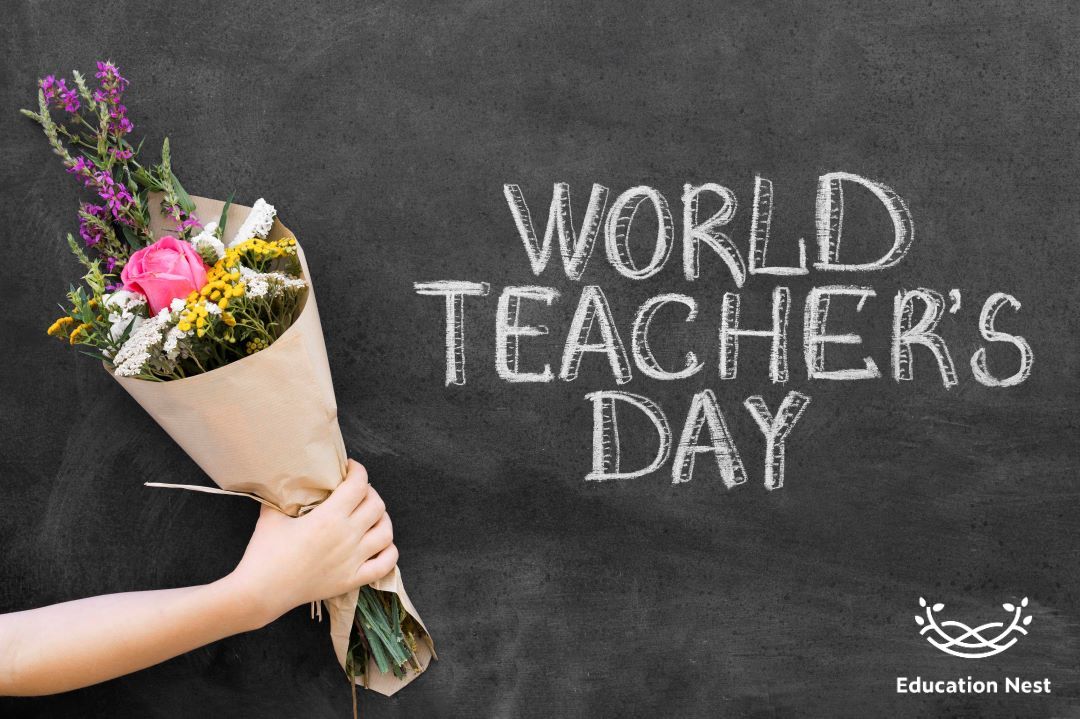 World Teachers Day is celebrated on October 5 every year to appreciate the work of teachers around the world. Teachers are the backbone of our education system. They play a vital role in shaping the minds and futures of our children. They are the ones who inspire us to learn and grow. Teachers are the ones who help us discover our passions and talents.
This year, the theme is "The Transformation of Education Begins with Teachers."
On World Teachers' Day, we take a moment to thank all the teachers in our lives. Let's thank them for their dedication, hard work, and passion for education. We thank them for making a difference in our lives and our children's lives. If you are a teacher, thank you for all that you do. You are making a difference in the world. If you are not a teacher, take a moment to thank a teacher in your life. Tell them how much you appreciate them. They deserve it.
Also, don't confuse World's Teachers Day as Teachers Day in India which falls on 5th September.
Teachers Day in India is celebrated every year on September 5 to commemorate the birth anniversary of Dr. Sarvepalli Radhakrishnan.
First, let's understand the history of World Teachers Day.
What is the History of World Teachers Day?
World Teachers' Day is celebrated every year on October 5 to honor teachers' important role in shaping our lives and society. The day has been observed since 1994 when UNESCO (United Nations Educational, Scientific, and Cultural Organization) made it a way to show teachers worldwide how much they are appreciated.
The idea was to show how much teachers do for education and how much they care about helping young minds grow. It's a chance for students and communities to thank teachers who do more than teach from textbooks and help students learn and grow.
World Teachers' Day reminds us of the "Recommendation Concerning the Status of Teachers" that UNESCO and the International Labour Organization made in 1966. This recommendation explains teachers' rights, responsibilities, and working conditions. Its goal is to improve the teaching profession.
There are many different kinds of events each year, such as seminars, workshops, award ceremonies, and cultural shows. It's a chance for everyone to think about how much teachers have changed their lives and ask for better conditions and more respect for their important role in shaping the future.
World Teachers Day Date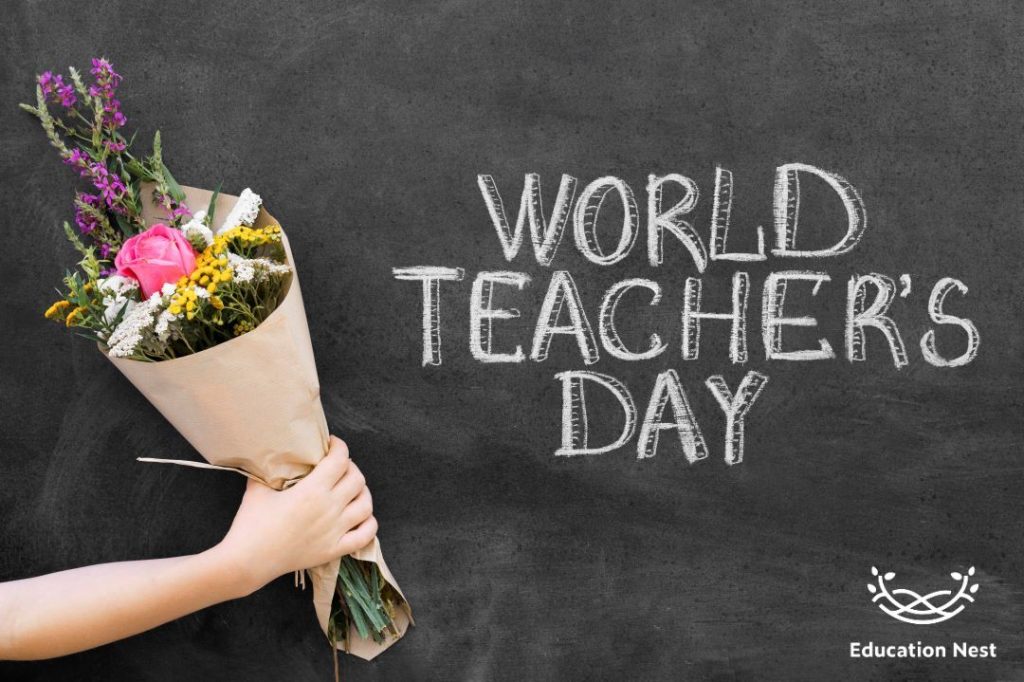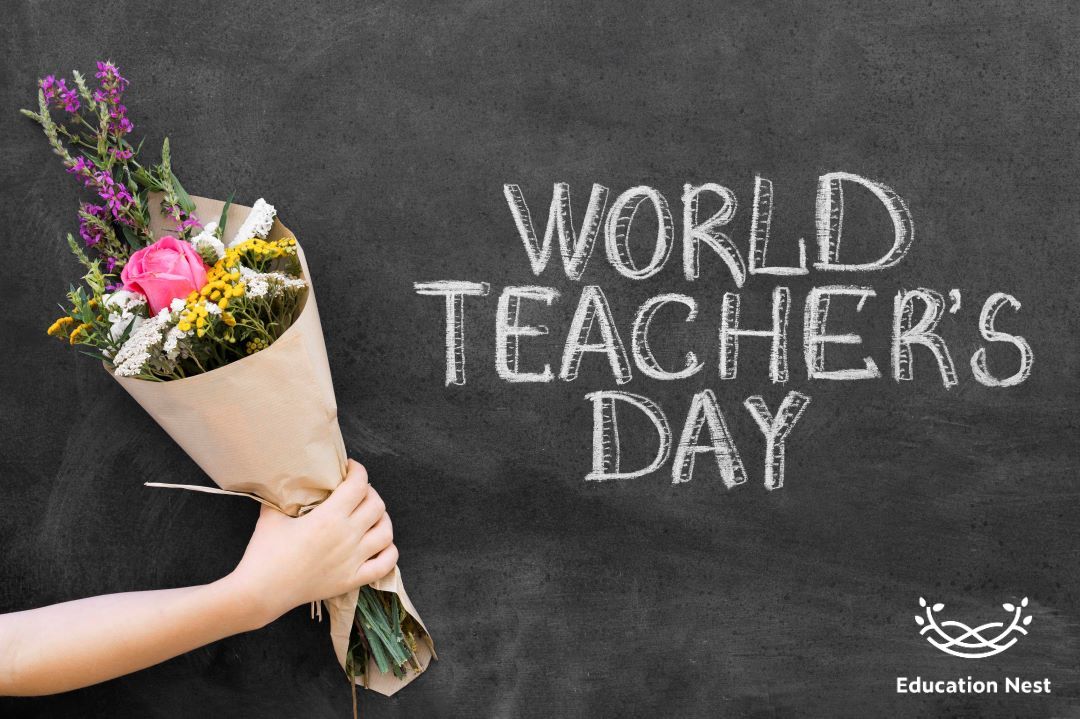 Why is World Teachers Day celebrated on 5th October?
World Teachers' Day is celebrated on October 5th every year to commemorate the anniversary of the adoption of the 1966 ILO/UNESCO Recommendation concerning the Status of Teachers. This recommendation sets forth the rights and responsibilities of teachers and governments, and provides a framework for improving the status and conditions of teaching in all countries.
The first World Teachers' Day was celebrated in 1994, and has been celebrated every year since then. The day is an opportunity to celebrate the work of teachers around the world, and to raise awareness of the importance of education.
There are many ways to celebrate World Teachers' Day. Some schools and organizations hold special events or activities to honor teachers. Others simply take the opportunity to thank their teachers for their hard work and dedication.
No matter how you choose to celebrate, World Teachers' Day is a great opportunity to show your appreciation for the teachers in your life.
Now that we have understood the history of World Teachers Day, let's have a look at a few quotes.
World Teachers Day Quotes
Lastly, here is a list of 20 quotes for World Teachers Day.
"A teacher affects eternity; he can never tell where his influence stops." – Henry Adams
"The art of teaching is the art of assisting discovery." – Mark Van Doren
"Education is the passport to the future, for tomorrow belongs to those who prepare for it today." – Malcolm X
"Teachers can change lives with just the right mix of chalk and challenges." – Joyce Meyer
"The best teacher is not the one who knows most but the one who is most capable of reducing knowledge to that simple compound of the obvious and wonderful." – H.L. Mencken
"The mediocre teacher tells. The good teacher explains. The superior teacher demonstrates. The great teacher inspires." – William Arthur Ward
"Teaching is the one profession that creates all other professions." – Unknown
"In learning, you will teach, and in teaching, you will learn." – Phil Collins
"The teacher who is indeed wise does not bid you to enter the house of his wisdom but rather leads you to the threshold of your mind." – Khalil Gibran
"One book, one pen, one child, and one teacher can change the world." – Malala Yousafzai
"Teaching is not a profession; it's a passion." – Unknown
"The greatest sign of success for a teacher… is to be able to say, 'The children are now working as if I did not exist.'" – Maria Montessori
"A teacher's job is to take a bunch of live wires and see that they are well-grounded." – D. Martin
"The future of the world is in my classroom today." – Ivan Welton Fitzwater
"Education is not the filling of a pail, but the lighting of a fire." – W.B. Yeats
"The best teachers are those who show you where to look but don't tell you what to see." – Alexandra K. Trenfor
"A teacher's purpose is not to create students in his own image, but to develop students who can create their own image." – Unknown
"A good teacher is like a candle – it consumes itself to light the way for others." – Mustafa Kemal Atatürk
"Teaching kids to count is fine, but teaching them what counts is best." – Bob Talbert
"The influence of a great teacher can never be erased." – Unknown
These quotes capture the essence of the important role that teachers play in shaping lives and inspiring learning.
Conclusion
In conclusion, World Teachers' Day is a powerful reminder of how much teachers affect our lives and the world. It's a chance to thank them for all they do to help shape the next generation's minds. Teachers are important in shaping the future because they teach knowledge and skills, instill values, and encourage growth.
On this day, we honor both the teachers we have now and those who have changed our lives. As we celebrate their hard work, let's remember how important it is to support and thank teachers on their way to shaping the lives of future generations.
Let's thank the teachers by saying "thank you," doing something nice for them, or writing them a note of thanks on this World Teachers' Day.