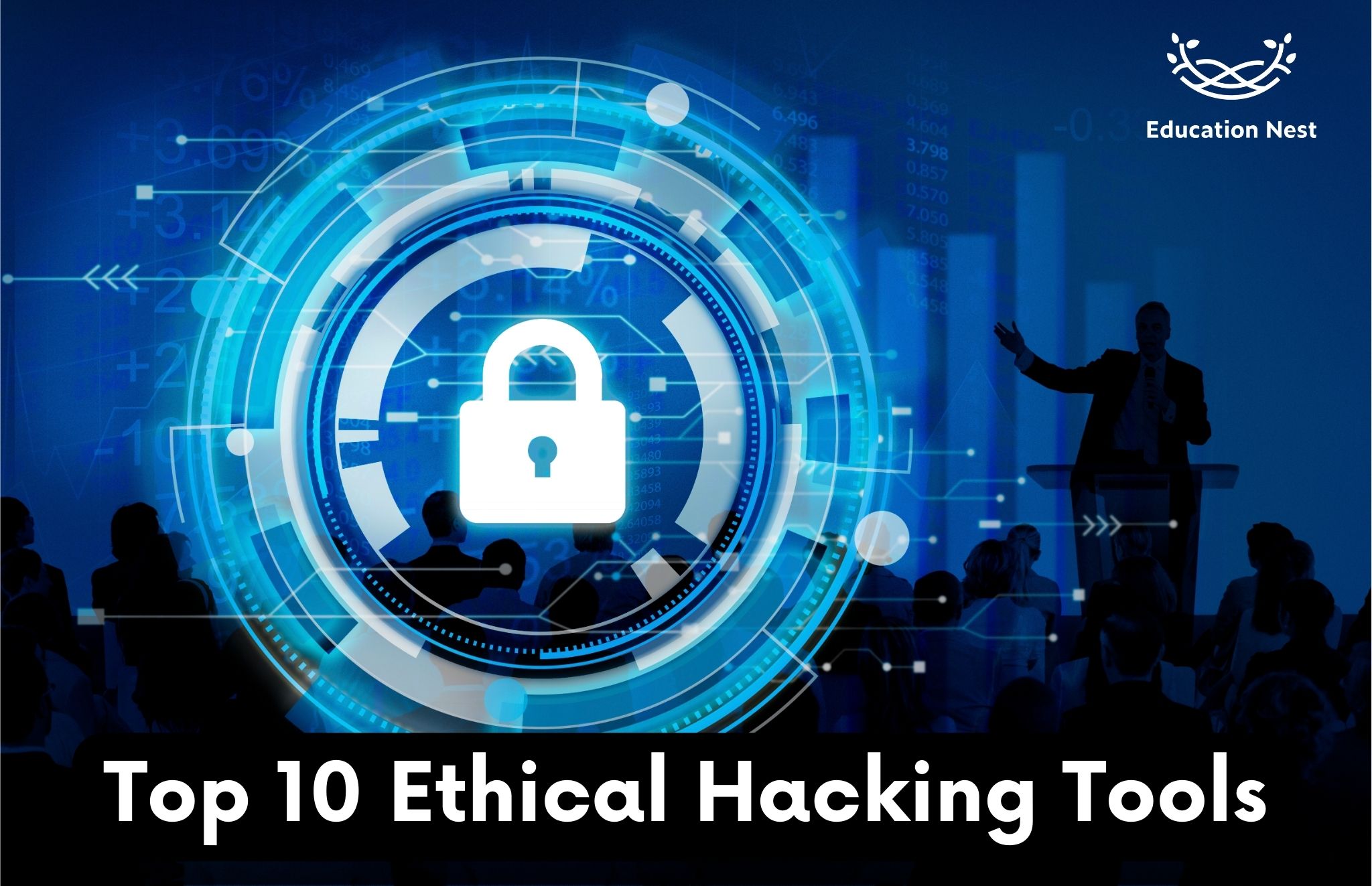 Cybersecurity is now one of the most important fields in IT. It's a way to deal with the problem of hackers, who are becoming very dangerous. Here is the list of the best ethical hacking tools and software that ethical hackers and security professionals use to stop hackers who are currently a threat.
In this post we will talk about the top 10 ethical hacking tools to know in 2023 , best ethical hacking tools and software, what tools hackers use and what is the best tool for hacking.
Top 10 Ethical Hacking Tools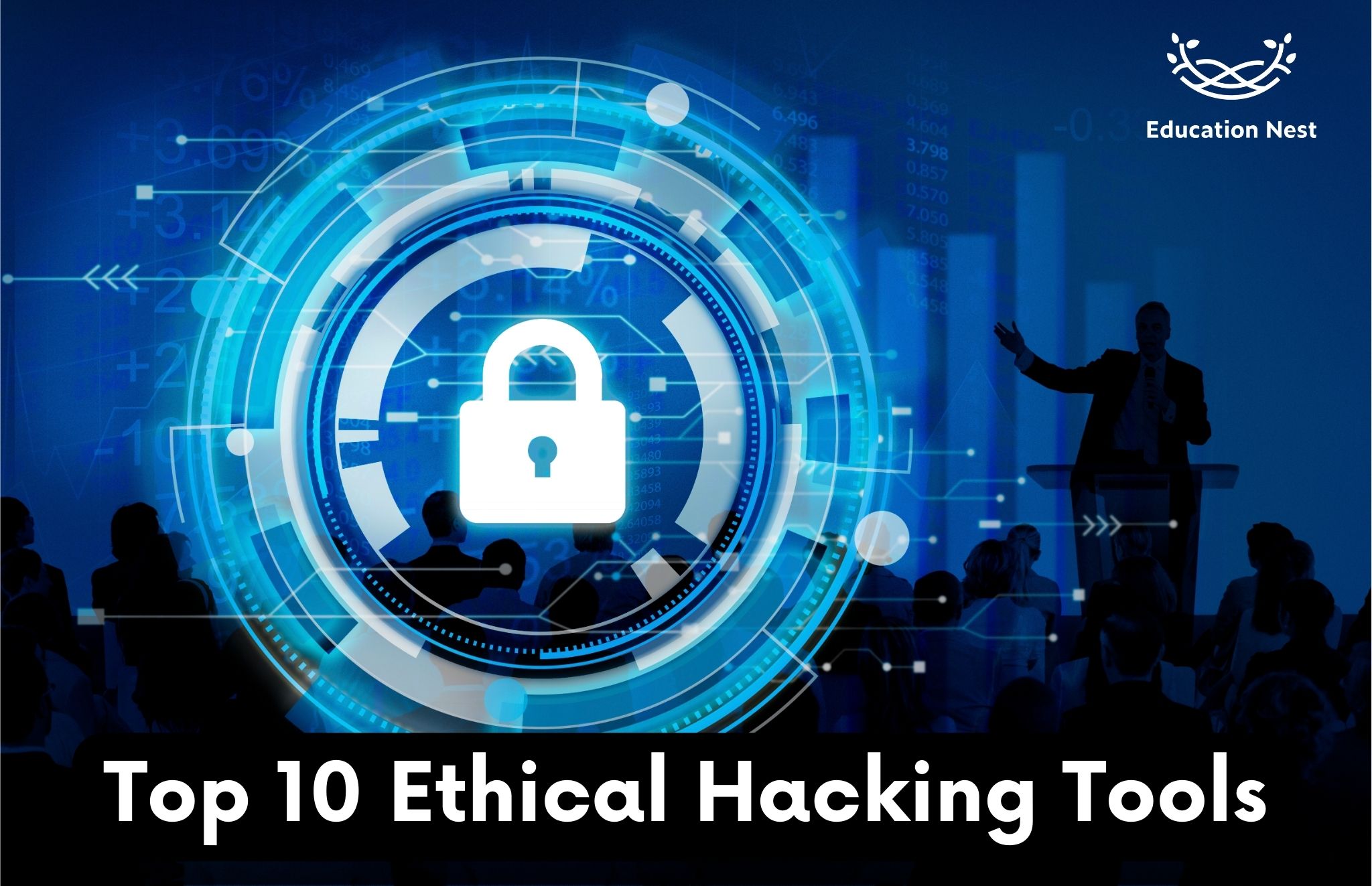 njRAT | Malware Threats
Malware is software that is made to enter into a system without permission. Malware can be anything from adware that shows annoying ads to Trojans which lock your computer. Trojans are programmes that look like they aren't harmful, but are harmful. Most of the time, these programmes are hidden inside files or software installation packs.
One of the most dangerous hacking apps is njRAT, which is a Remote Access Trojan (RAT). In this hack, the attacker sends the Trojan and gets remote access to the file system and many other services on the victim's computer. When making a RAT, all you have to do is put in your IP address in the network and make sure the required ports are open, both inbound and outbound.
NMAP Ethical Hacking Tool
NMAP, which stands for Network Mapper, is a well-known and free open-source hacking tool. It is mostly used for finding things and checking security. Thousands of system administrators around the world use it to take an inventory of their networks, check open ports, manage service upgrades, set up schedules, and check the uptime of a host or service.
Using Network Mapper has a number of benefits, one of which is that the admin user can check to see if the network and its nodes need to be patched.
Kiuwan-Code Security
Kiuwan is one of the Ethical Hacking tools which is most often used in software development. This top hacking software checks the source code of an application before it is released or when it is being updated to find security holes. When the development team finds the parts of the code that could make the software less secure in real life, they can fix it by finding workarounds or other ways to fix it.
Nikto-Hacking Web Servers
Nikto is an open-source tool which checks web servers for security holes. It finds harmful files, server components that are too old, etc., and supports HTTP proxy in full. Nikto is mostly used as a tool for testing for security holes.
John the Ripper-Password Cracking
John the Ripper is a good tool for getting past passwords. It gives you a lot of ways to customise it based on how you want to go about cracking the job. John the Ripper's main job is to test how strong a password is that has been encrypted. Its best feature is how quickly it can break passwords.
Metasploit- Penetration Testing
Metasploit gives you a remote machine that you can use to test your hacks and scripts to see if they work and how strong they are. The framework shows hackers how to change or improve hacking software to make sure it works. Because it works across platforms, it helps them figure out where security holes are in different systems. When making security tools and utilities, this framework is a very popular choice.
Ettercap-Network Sniffing
With the Ettercap API, it's easy to make custom plugins that can be installed on target systems to spy on SSL-encrypted HTTP traffic. Ettercap works on different platforms, so the operating systems of the systems being sniffed do not matter. As a network administrator, you can also use these plugins to filter content and look at the network or host.
Wireshark-Network Sniffing
From both an attacker's and a security professional's point of view, network sniffing or packet monitoring is important for a sniffing attack to work. When monitoring a network, the key to spying on the network or finding suspicious packets is to look at what's inside the packets that are being sent.
Wireshark is a free, open-source programme used to analyze packets. Wireshark is one of the most accessible tools to use for network monitoring because it has an easy-to-use interface. Its color coding makes it easy for users to tell what type of packets are being passed around.
Read More- Top 10 Technology Trends of 2023: A Comprehensive List
Invicti Ethical Hacking Tool
Invicti is an easy-to-use web application security scanner that can automatically find SQL Injection, XSS, and other flaws in your web applications and web services. It can be used on-site or as a SAAS solution.
Features:
With the unique Proof-Based Scanning Technology, vulnerabilities can be found with 100% accuracy.
Minimal configuration required. The scanner finds URL rewrite rules and custom 404 error pages automatically.
REST API for integration with the SDLC, bug tracking systems, etc., without any problems.
Completely scalable solution. Check out 1,000 web apps in only 24 hours.
ZAP-Session Hijacking
Session hijacking is the act of taking over or taking over someone else's online session without their permission.
ZAP, which stands for Zed Attack Proxy, is a well-known OWASP Project. It is a very powerful and easy-to-use tool that checks Web Applications for flaws.
Because of its support and the OWASP community, it is a tool that is used by a lot of people. People who work in Cyber Security can learn a lot from the OWASP community.
Conclusion
In this post, we discussed the top 10 ethical hacking tools and software in 2023, best ethical hacking tools and software, what tools hackers use and what is the best tool for hacking. This will help us in ethical hacking and we can easily decide which tool to use according to the situation. It also provides a good career opportunity as cyber security is a growing industry for the IT sector so that people can pursue their career in cyber security as well.
For more interactive topics, visit educationnest.com right away!