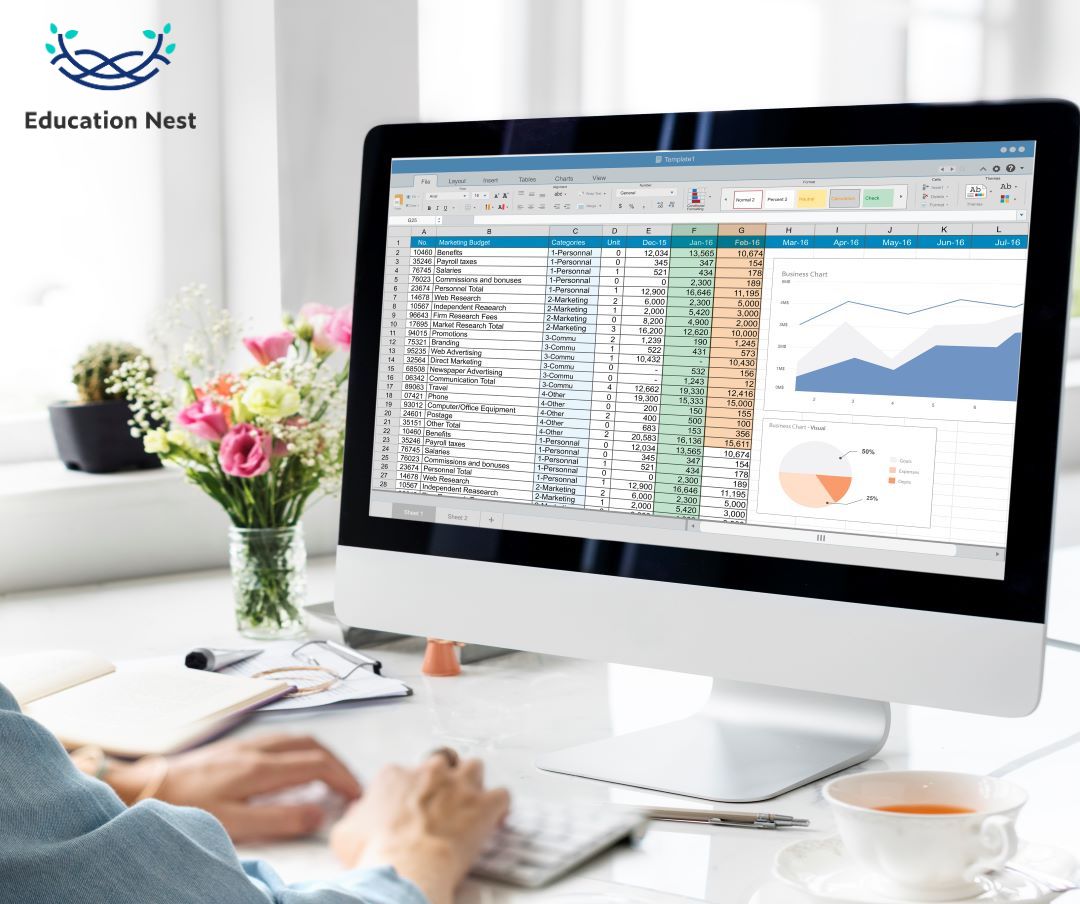 Excel has been seen as the best software for analyzing data for a long time. However, MS Excel is for more than just data analysts and researchers. It has a lot of non-technical uses that can help you do your job better. The tool is adjustable and can be used for anything from simple spreadsheets to complex budgets to track monthly spending. In this blog, we will discover the applications of Excel in everyday life. We will find out how useful the tool is for a layman.
Firstly, let's get a brief understanding of MS Excel.
What is MS Excel?
MS Excel, also called Microsoft Excel, is one of the most important parts of Microsoft's Office Suite. This spreadsheet program is one of the best for organizing information in rows and columns.
Excel is an important piece of software for working with numbers. It is usually used to manage personal finances or make simple reports. Excel is more than just an instrument for creating reports, though. It is a beneficial software that can be used at home and work for various tasks. So, Microsoft Excel can be used for many things, and the list is endless.
Now, we will be exploring five applications of Excel in daily life.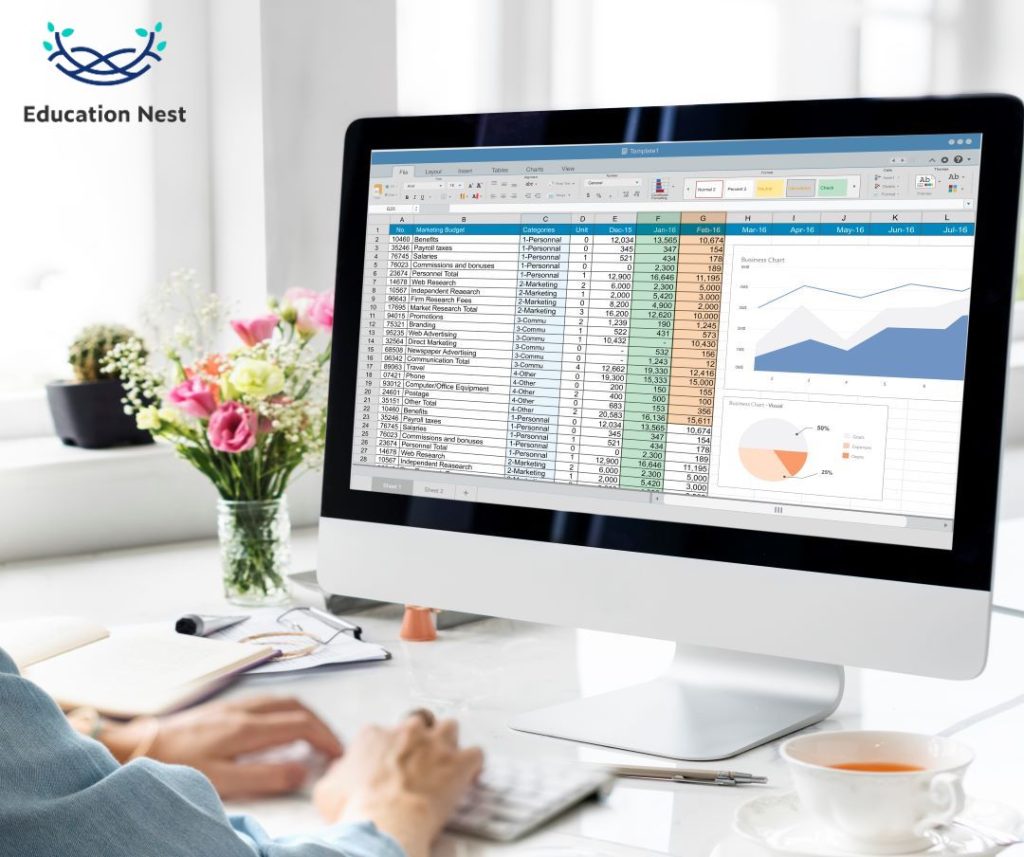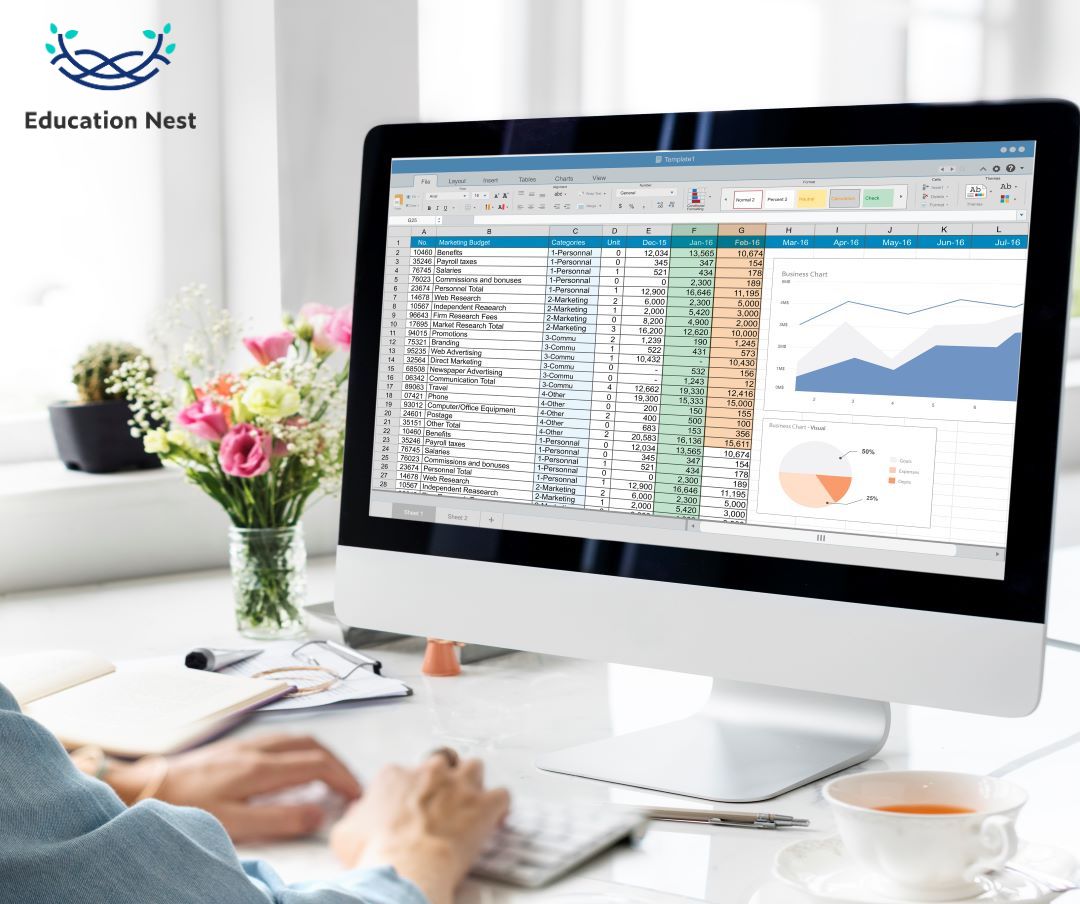 5 Applications of MS Excel in Daily Life
Excel is a popular choice because it is easy to use, flexible, and easy to customize. Here are some ways that regular Excel users can put their skills to use in related areas.
Time Management using MS Excel
Did you know you can use Excel to make your logs of time and output? Yes, you read that right. Excel's time-driven functions have a lot of untapped potential for a wide range of tasks that depend on dates and times. Excel helps with time management in several ways.
Daily Planners
Plan ROTAs
Project Tracking
However, this is by no means a comprehensive list, and there are many other ways in which Excel can be used for time management. You can take things to the next level by making a Pomodoro Tracker in Excel to help you stay on task.
Finance Tracking and Budget Management
Excel is an accountant's best friend because it has many built-in accounting and math functions. You can make detailed expense trackers for your business using these functions. Excel is used with other accounting and finance tools to help businesses of all sizes and types improve their accounting standards.
Make more specific tasks to improve your financial and accounting reporting. You can set up automated warnings that call attention to important data for your company using Excel's pivot tables, conditional formatting, and formulas.
Data Analysis using MS Excel
Data analysis is an essential part of any business, and many professionals still prefer to use Excel for tasks that involve data. Excel's primary use is in spreadsheets, but it can also be used to make complex reports on performance and to calculate hypotheses based on analysis. Excel is the industry standard because it is easy to use and works well with other data analysis systems and tools.
Quick Calculations
Excel has become the tool of choice when doing various calculations. Imagine you want to use something other than pen and paper to figure out how much your next mortgage payment will be. Instead, you open an Excel workbook and get to work.
Excel is a useful tool for quick calculations because it has many useful formulas.
Goal Planning and Tracking
Setting goals is one of the most important parts of being a good project manager. Excel can make sophisticated tools for keeping track of time, like Gantt charts and other task-driven goal sheets. These tools can help you get more accomplished in less time.
If you set up and define milestones, you can easily track progress toward your goals and plot it on a map of its different parts. Some tasks can be done automatically so that you can maintain track of your progress in a shared workbook as other people add their own information.
Conclusion
Indeed, the above applications are just a few which we can do using MS Excel. There are countless benefits that MS Excel offers. In order to learn in detail, it is advised to apply for basic to advanced Excel training. You can check out Education Nest's Excel online training. Without a doubt, Excel is an amazing tool, but to use it properly, you must learn from experts.