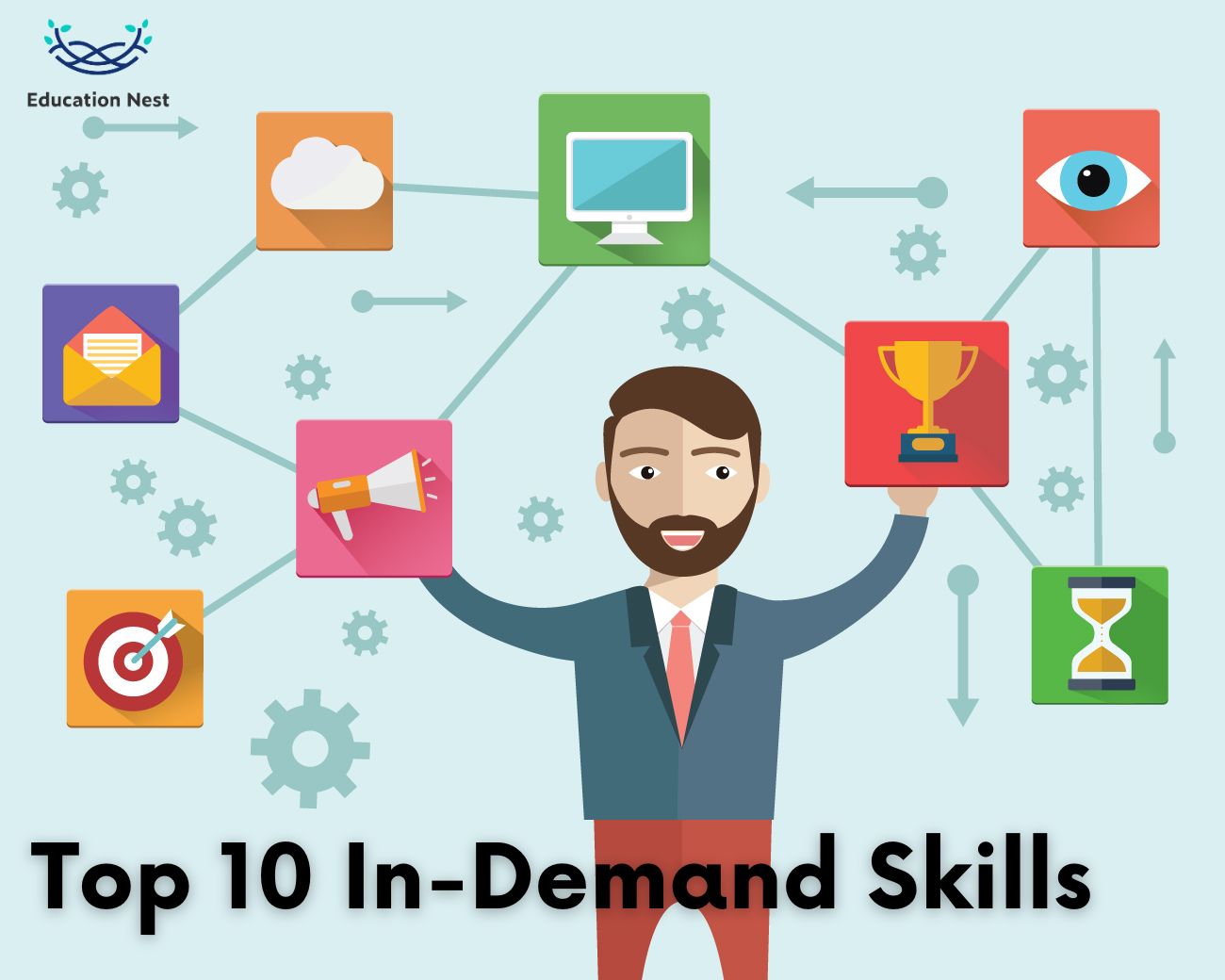 In today's fast-changing economy, it's important to have a set of skills that can help you weather economic downturns and stay competitive in the job market. "Hard" skills, in particular, are specific, technical, and often measurable. During a recession, they can be especially helpful.
Here are Linkedin's most in demand skills in 2023 even if the economy is bad, as well as free ways to learn them.
Data Analysis
Data analysis is the process of getting useful information from data so that business decisions can be made more wisely. Most of the time, there are five stages to the process of analyzing data:
Find the data you want to look at.
Get the information
Clean the data so it can be analyzed.
Look at the facts
How do you make sense of the analysis's results?
Depending on the question you want to answer, there are different ways to look at data. Here, you can learn more about the different ways to look at data. In short, Diagnostic analysis tells us why something happened, while descriptive analysis tells us what happened. Analytics for the future makes predictions about what will happen, and prescriptive analysis tells us what to do.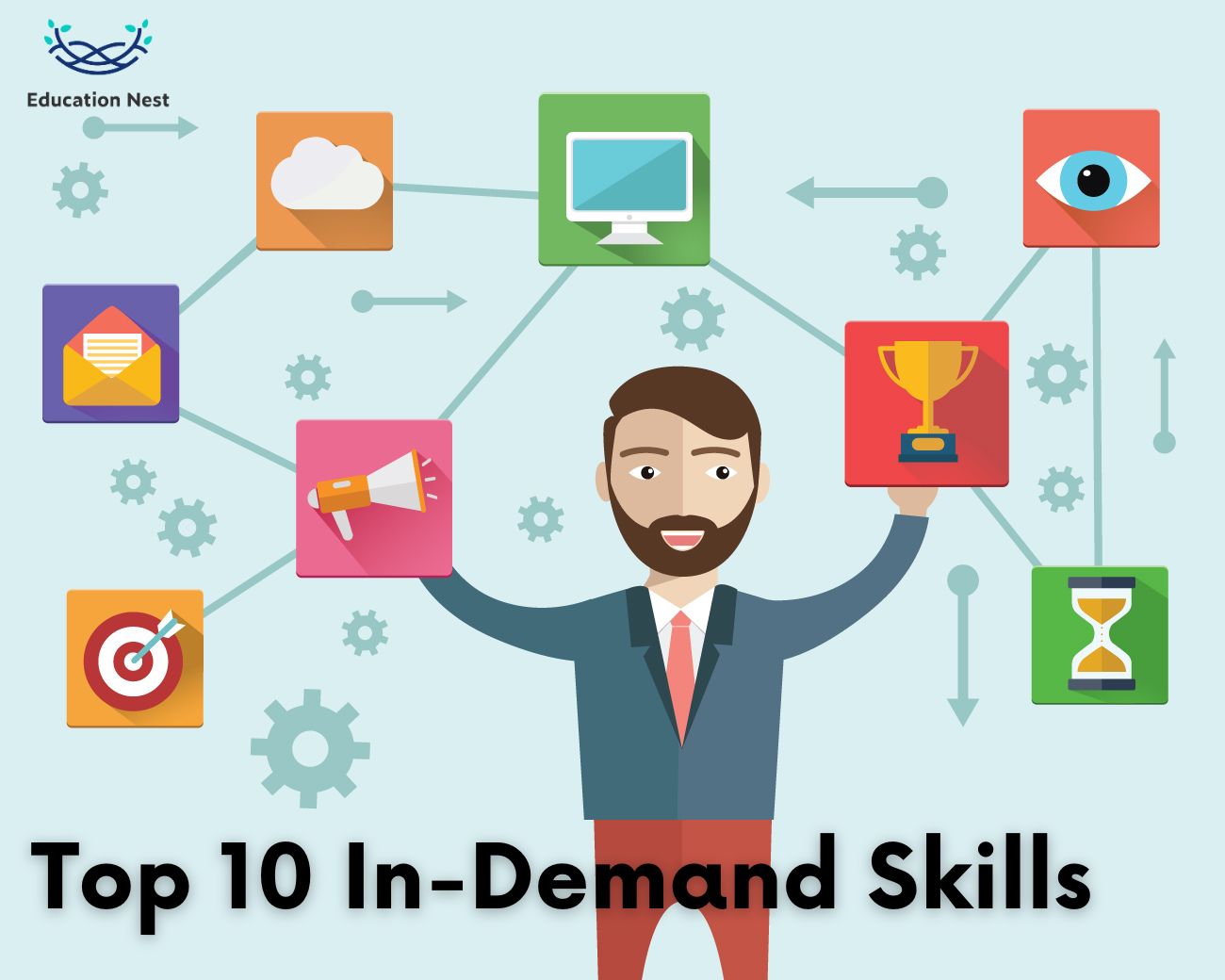 Programming and Software Development
A software developer does things like research, design, build, and manage computer and application software. They use scientific and technological ideas to meet user needs, write code, and make sure that the software works. These developers must know how to code, be good at solving problems and thinking critically, and know how software is made.
During the development process, software developers may work with coders, computer programmers, software engineers, and other team members, or they may work on their own. They test software, make changes when necessary, and keep track of what they do.
Project Management
A Project Manager is an expert whose job is to make sure that their teams finish all projects on time and on budget. They keep the project's goals from getting too big, and they pay close attention to the details of each task for their own teams to avoid any unpleasant surprises.
Some of the things a project manager has to do are make detailed project plans, make sure resources are available and assigned, and make sure every project is done on time, on budget, and within its scope.
Project managers should know how to run a business, manage people, make budgets, and analyze data. You should be able to talk to people well and handle many tasks at once. You also need to be able to work well with other people and solve problems.
Data Visualization
The process of making graphs, charts, and other visual representations of data is called "data visualization." Visualizations like these can help make complicated data sets easier to understand and interpret, which can be useful in fields like business, finance, and marketing.
Learn the basics before diving into data visualization. Understand data types, chart types, and design principles.
Learn tools: Excel, SQL, Python, R, PowerBI, and Tableau are data visualization tools. Knowing these tools can help you choose one.
Practice: Practice makes perfect for data visualization. To improve, work with real data and create visualizations.
Data visualization courses and resources are free.
Cloud Computing
Data can be processed, managed, and stored using mobile devices and remote servers. We rely on remote servers instead. The significance of this technology has increased over the last ten years as more businesses look for ways to cut costs while increasing profits.Here are few steps you can take if you want to learn these skills:
Find out the basics: Before diving into cloud computing, it's important to know how the basics work. This means you have to know about things like cloud architecture, deployment models, and security.
Learn more about cloud platforms: Cloud platforms like Web Services of amazon, Microsoft Azure, and Google Cloud Platform are available. Getting to know these platforms can help you decide which one is better for you.
Practice: The best way to get better at cloud computing is to do it over and over again. Look for small projects and challenges that you can work on to help you build your skills.
Cybersecurity
We need more people to work in cybersecurity as our reliance on the internet and other digital technologies increases. Protecting data, programs, and hardware from malicious actors is known as cyber security. The sophistication of cyberattacks is increasing the demand for these abilities.Here are few steps you can take if you want to learn these skills:
The basics: Know cybersecurity basics before diving in. Understand firewalls, encryption, and network security.
Tool use: Antivirus and security protocols are cybersecurity tools. Knowing these tools can help you pick the right one.
Practice: Cybersecurity is best learned through practice. Find small projects and challenges to improve your skills.
AI and Machine Learning
Artificial intelligence and machine learning are two fields that are growing quickly. In these fields, computer algorithms are used to analyze and understand data. These technologies can be used for a wide range of things, from recognizing images and voices to making predictions. Here are some steps you can take if you want to learn these skills:
Before starting AI and machine learning, learn the basics. Algorithms, data sets, and machine learning models are required.
Tool use: Python, TensorFlow, and Keras are AI and machine learning tools. Knowing these tools can help you pick the right one.
Practice: AI and machine learning are best learned through practice. Find small projects and challenges to improve your skills.
Digital Marketing
Digital marketing is an important and quickly growing field of advertising that does a great job of increasing brand awareness, generating leads, and turning inactive audiences into active customers. There are many different kinds of digital marketing jobs because there are so many ways to use digital marketing. By knowing what the different digital marketing roles are and what they require, you can decide what kind of marketing work you would like to do. In this article, we talk about what a digital marketing job description is, what kind of experience is needed, and the different kinds of digital marketing jobs.
Supply Chain Management
Supply chain managers are very important to the process of making things. From the time a company starts making a new product to the time it ships the finished product, supply chain managers, or SCMs, have an effect on their companies by using their knowledge to come up with ways to make things safer, more efficient, and more productive.
Supply chain managers must analyze data and processes, come up with creative solutions, write reports and present their findings to upper management and other departments, communicate with external suppliers and buyers, understand legal documents, and build lasting relationships with others. They have to be proactive problem solvers who want to work with other people.
Also Read: Be the Expert: Master the Top 10 Computer Courses in Demand
Financial Modeling
A Financial Modeling analyst's job description includes working in equity research, investment banking, corporate development, private equity, corporate finance, etc., where they analyze financial data and transactions, link the financial statements, make presentations, do sensitivity analysis, etc.
Top 10 IT Courses In Demand In India
Network and Cyber Security
Mobile Application Development
Web Designing and Development
VFX and Animation
Computer Hardware
Tally and MS Office
Computer Science Engineering
Artificial Intelligence
Digital Marketing – SEO
Data Science
Conclusion
Investing in these hard skills will help you stay competitive and in demand no matter what the economy is doing. Even though there are a lot of paid resources and courses, there are
also a lot of free ones that can help you get started. You can set yourself up for success in the coming years by using these tools and putting in the work to learn and get better.
To learn more regarding various trending courses and skills, visit educationnest.com right away!