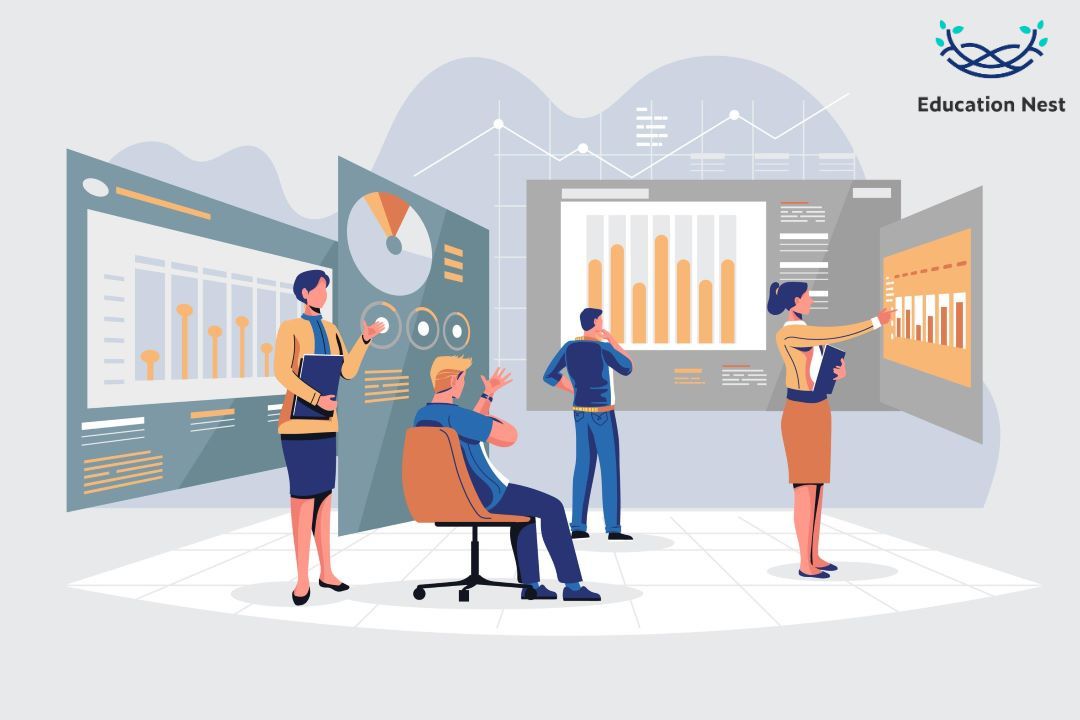 Businesses can use business intelligence tools to identify opportunities to increase ROI and gain a competitive advantage. You can advance in your career by learning one of these widely used tools that experts in every field and industry use.
This blog has provided an overview of India's best business intelligence (BI) tools. You can use any of them to advance your career.You can compare business intelligence suites more effectively if you understand what each device excels at.
What exactly is a business intelligence (BI) tool?
A large amount of structured and unstructured data must be collected, processed, and analyzed. This is what business intelligence software is designed to do. Pictures, emails, videos, journals, books, social media, files, and documents are all examples of data sources. BI tools can collect this data using queries and display it in various understandable formats, such as reports, dashboards, charts, and graphs.
Why do we use business intelligence tools?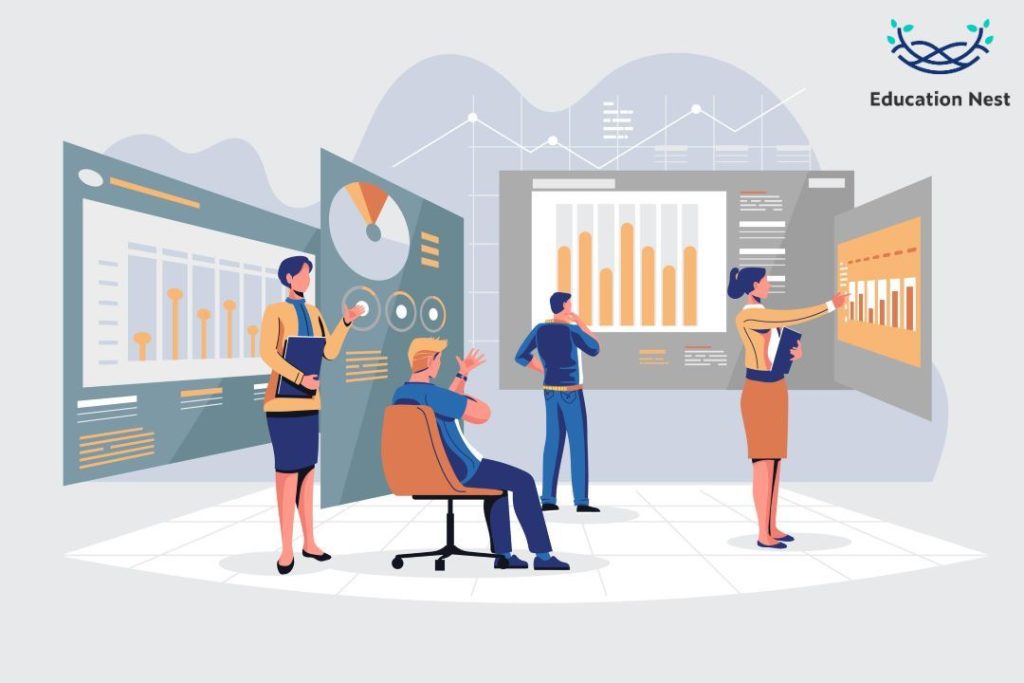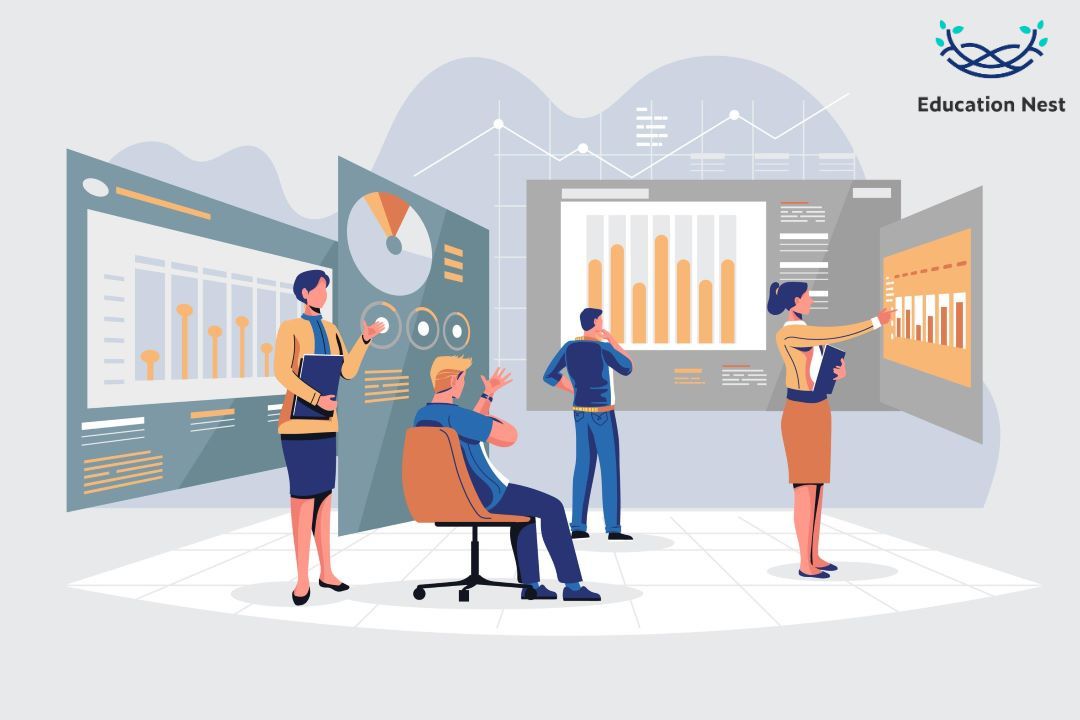 Business intelligence (BI) tools combine various data analysis programs, and most people use them to ask data questions and generate reports.
These tools include business intelligence (BI), online analytical processing (OLAP), operational BI, open-source BI, ad hoc reporting, and mobile BI. They also have data visualization software, which is used to create scorecards and dashboards that display KPIs and other business metrics. Experts can also use these clear images to bring data to life and make sense of it.
Here are some of the best business intelligence (BI) tools available in India:
TIBCO Spotfire is a powerful business intelligence (BI) and analytics platform that includes cutting-edge tools for data visualization, data discovery, and predictive analytics. It enables people to find and compare information from various sources, allowing them to make better decisions.
Zoho Analytics is a cloud-based business intelligence (BI) and data analytics platform. It is simple to locate, examine, and write a report on data. It supports various data sources and includes tools to facilitate collaboration.
MicroStrategy is a powerful business intelligence (BI) platform with numerous reporting and analysis tools. It provides business users with various tools for advanced data visualization, mobile business intelligence, and self-service analytics.
Yellowfin is a business analytics and business intelligence (BI) platform that allows you to analyze data, collaborate with others, and create visuals. It will enable you to view your data in various ways and employ advanced analytics.
Oracle BI includes tools for reporting, analytics, data visualization, and finding things. It integrates with Oracle's software and database and provides numerous powerful analytics options.
SAP Business Objects is a collection of business intelligence applications that can be used for various purposes. Obtaining and analyzing data is easier because it can connect to SAP and non-SAP databases.
The top 5 business intelligence tools
There are now a lot of tools available for business intelligence. These are the top five BI tools that review sites talk about the most. All five of these business intelligence tools are equal to the rest.
Many people use the Microsoft business intelligence (BI) tool known as Power BI. Because the software can be downloaded, users can do analytics in the cloud or on a dedicated reporting server. With this interactive tool, you can make reports and dashboards quickly and sync them with Facebook, Oracle, and other sources. It encrypts data from beginning to end and tracks who uses it in real time. It also connects to data and works with Excel.
Tableau is known for making it easy to create charts, but it can do a lot more than that. Users can quickly find patterns in the data by dragging and dropping buttons on their live visual analytics interface. Data from places like Box, PDF files, Google Analytics, and Microsoft Excel can be brought into the tool. It is also flexible because it can be used with many database systems.
QlikSense is a self-service BI tool that can be used for a wide variety of analytics, from pre-built apps and dashboards to more specialized uses like embedded analytics. It is easy to use, and touch screens work well with it. It also has advanced AI and a robust cloud infrastructure. Associative exploration is a part of search and conversational analytics that lets users ask questions and find answers that they can use. This helps people who don't know much about how to use BI software learn more about data.
Dundas BI has been around for 25 years. It is a reliable BI solution that works in a browser. Like Tableau, Dundas BI has a tool for analyzing data that lets you drag and drop things. This tool can be used without help from the IT department. Because it has interactive dashboards, reports, and visual analytics, the device is known for being easy to use and flexible. It was first made available in 1992 to look at data. Since then, it has changed significantly and is now a full-fledged analytics platform that can compete with modern BI tools.
Sisense is a simplified business intelligence (BI) tool that is easy to use. With this app, you can export data from services such as Google Analytics and Salesforce. The technology built into the chip makes it much better at processing data than other methods. White-label analytics embedding is crucial because it lets a business change its services to meet its needs. It works like most others in that you can drag and drop things. Sisense makes sharing reports and dashboards easy for people inside and outside an organization.
Here are some other commonly used BI tools:
Zoho Analytics, Oracle Business Intelligence, SAS Visual Analytics, Domo, Datapine, Yellowfin BI, Looker, SAP Business Objects, Clear Analytics, Board, MicroStrategy, IBM Cognos Analytics, Tibco Spotfire, BIRT, Intercom, Google Data Studio, and Hubspot are all examples of business intelligence software.
Conclusion
After reading this blog, you will know more about business intelligence (BI) tools and what you can do in this field. Nowadays, you learn more about the different BI tools and what makes each different. You must learn to use one of these tools to advance in your business intelligence (BI) career.