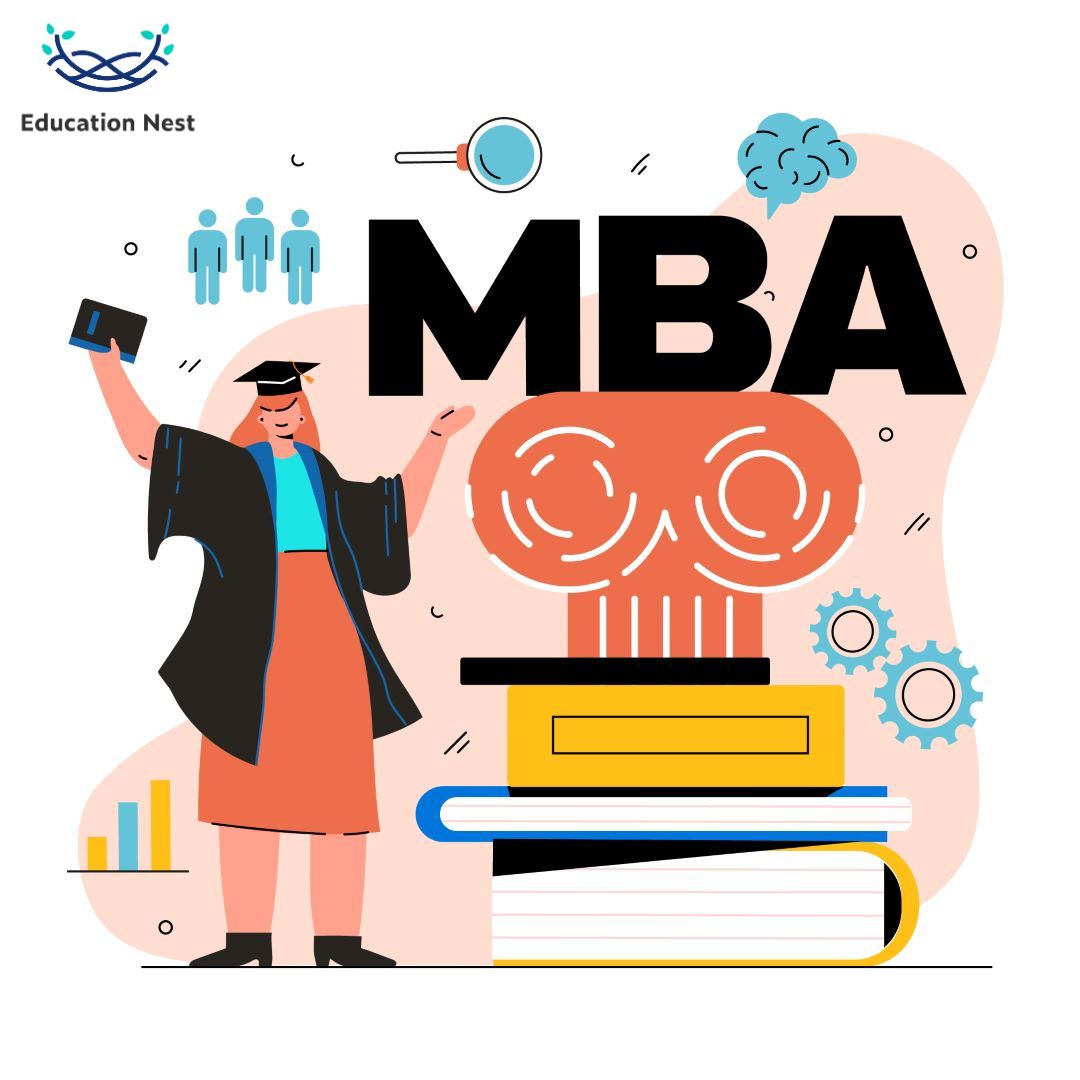 An MBA (Master of Business Administration) is a postgraduate-level degree that prepares students for leadership and management roles in different sectors. These programs offer a wide range of areas, such as finance, accounting, consulting, marketing, operations, human resource, and entrepreneurship. The MBA, which was first introduced by Harvard University Graduate School of Administration in 1908 (now Harvard Business School), is the original graduate degree that business schools worldwide offer.
What is Masters of Business Administration?
An MBA is a graduate degree program that helps people get the skills and knowledge they need to be good business leaders. MBA schools cover a wide range of business and management topics, such as finance, marketing, accounting, human resources, and more.
The main goal of an MBA school is to give students a well-rounded education in business and management, with a focus on developing analytical, problem-solving, and leadership skills. MBA graduates are ready to work in many areas, such as finance, consulting, marketing, starting their own business, and more.
MBA schools usually last for two years, but some can be finished in just one. Before applying to an MBA school, many applicants must have work experience. The amount of work experience needed varies by program.
MBA entrance exams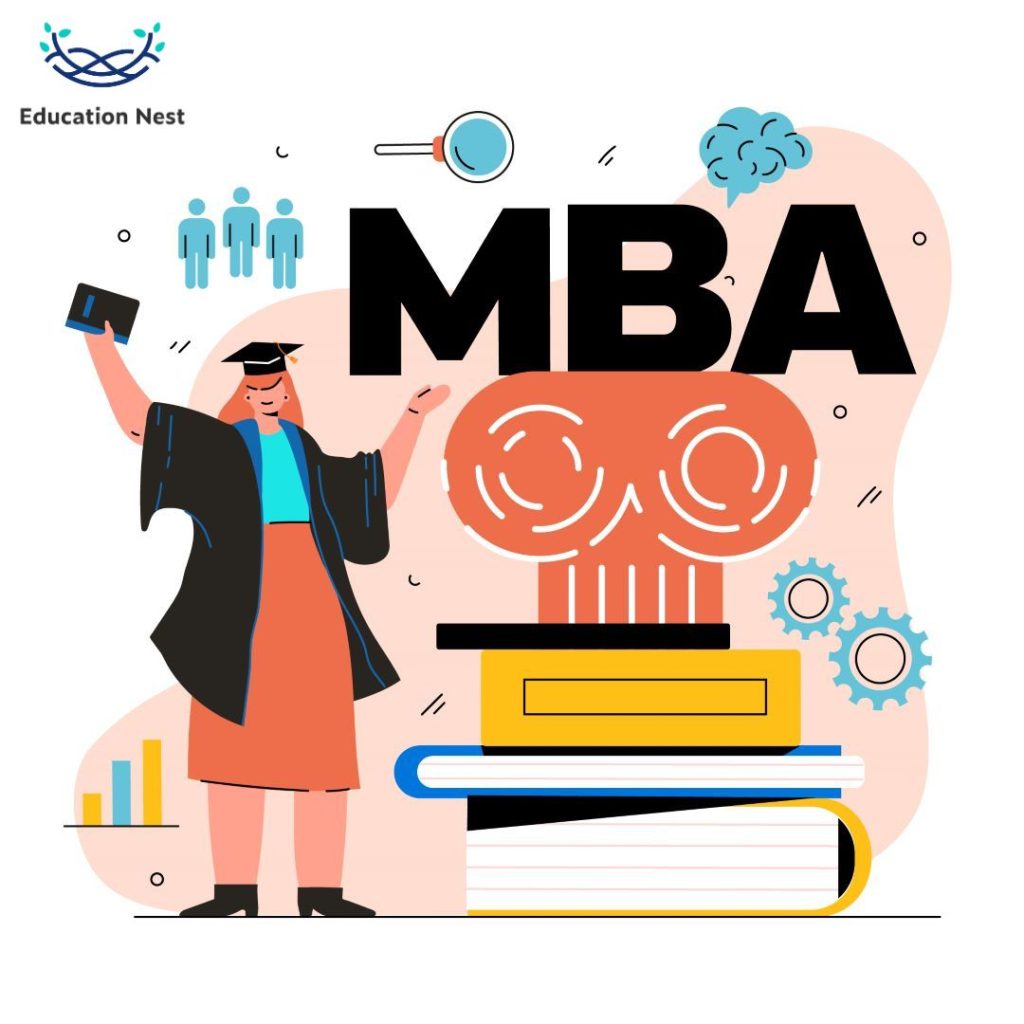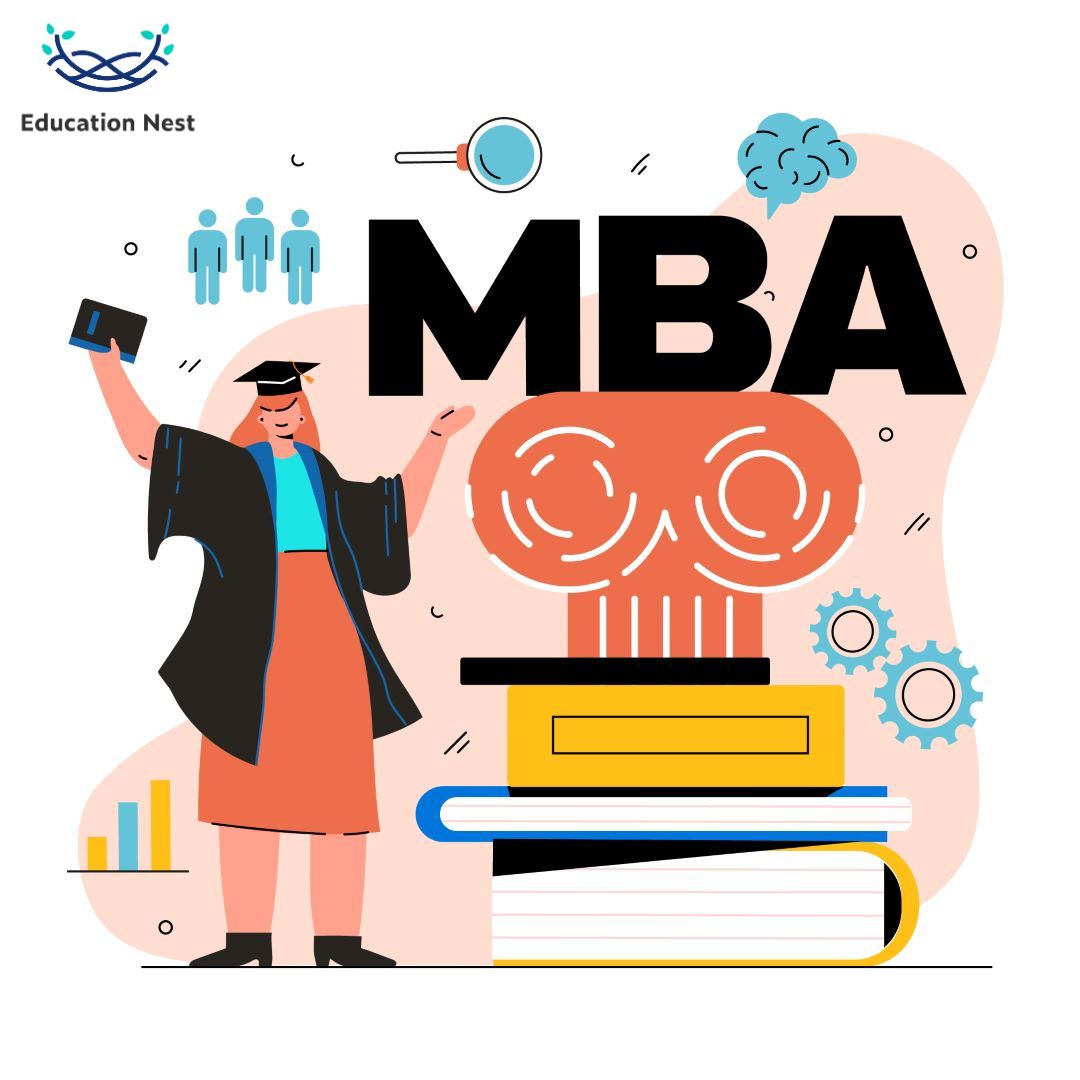 MBA entrance exams are standardized tests that measure how prepared and skilled a candidate is to get into an MBA school. The goal of these tests is to measure a wide range of skills and abilities, such as analytical thought, number sense, and verbal communication. The results of these tests are a big part of how MBA schools decide who to let in.
There are some important MBA exams like:
GMAT (graduate management admission test)
There are four parts to the GMAT syllabus: Quantitative, Verbal, IR, and AWA. There are a total of 80 questions to answer on the GMAT test.
The GMAT test takes 3 hours and 7 minutes, and the number can be anywhere from 200 to 800. The Graduate Management Admission Council (GMAC) has made some changes to the GMAT exam pattern and syllabus. However, the old exam pattern and syllabus will still be used until the end of the third quarter of this year. The analytical and thinking skills of students are tested in these parts of the GMAT syllabus for 2023.
CAT (common admission test)
The cat exam is conducted by old IIMs every year on the last Sunday of November.
The pattern for the cat exam is 24 questions in verbal ability and reading comprehension, followed by 20 questions in data interpretation and logical reasoning and 22 questions in quantitative ability. The cat exam is one of the toughest exams in the list of MBA entrance exams. Mainly people give cat exams to get admission to Indian Institute of Management (IIM).
In 2022 CAT exam was conducted by IIM Bangalore, and it was marked as one of the toughest cat exams till now. Approximately 2.5 lac people give cat exams every year and fight for 5000 seats in IIMs.
XAT (Xaviers Aptitude Test)
XLRI Jamshedpur conducts the XAT exam. It is one of the oldest Mba entrance exams in India. People give the XAT exam to get admission to XLRI and other top MBA colleges in India.
It is conducted in the first week of January every year.
Types of MBA courses
One-year MBA
A one-year MBA program is a full-time graduate-level degree program that aims to give students the knowledge and skills they need to succeed in business in less time than a standard two-year MBA program. Most of the time, these programs are tough, hands-on, and fast-paced, with a focus on real-world experience and practical use.
MBA programs that last one year are for people who already have some work experience and want to improve their skills and knowledge to advance their jobs. The courses are the same as those in a normal two-year MBA program, but they are crammed into a shorter time frame.
Two-year MBA
Commonly known as a post-graduate diploma in management (PGDM). Full-time MBA programs that last two years usually take place over four semesters, which are spread out over two school years. During your first year, you'll have to take general courses and work on your core skills. Then, in your second year, you'll have the freedom to go even deeper into more than one subject.
Part-time MBA
A part-time MBA school is a graduate-level degree program designed for people who already have full-time jobs but want to get an MBA. Most of the time, these programs are open, so students can finish their degrees at their own pace in two to four years.
Part-time MBA programs have the same basic business courses and electives as full-time MBA programs. Some of the things that are taught in the basic studies are accounting, finance, marketing, operations management, and organizational behavior. Students could choose to focus on entrepreneurship, consulting, or foreign business by taking courses that are not required.
MBA Specializations 
MBA in Operations Management:
This specialization works on operations management, supply chain management, logistics, quality control, and other important topics. Students learn how to build, run, and improve operational processes to make them more efficient and get more work done.
MBA in Marketing:
This specialization works on market research, customer behavior, product development, branding, advertising, and other important topics. With this specialization, students learn how to come up with marketing plans that get goods and services noticed.
MBA in Human Resource Management:
This specialization is all about managing and developing human resources. This includes recruiting, hiring, training, evaluating performance, paying employees, and getting along with them. Students learn how to create a healthy company culture that makes workers happy and helps them do their jobs well.
MBA in Finance:
This specialization works on financial management, investment analysis, risk management, and other related topics. Students learn how to look at financial data, manage money, and make smart choices about money.
The average salary of MBA graduate in India
The average income is different for all MBA graduates depending upon the college.
The top MBA colleges provide around an average CTC of ₹35 lac per annum.
Whereas middle-ranked MBA colleges provide annual ctc around ₹12-15 lac per annum.
Top MBA colleges in India:
Here's the list of top MBA colleges in India
IIM Ahmedabad
IIM Bangalore
IIM Calcutta
IIM Lucknow
IIM Indore
IIM Kozhikode
MDI Gurgaon
Faculty of Management Studies Delhi
IIM Shillong
SP Jain Bombay
Conclusion
An MBA degree can boost your career growth and provide you with good job opportunities. Provides you with a higher salary and opens up new doors for networking and building leadership skills. In this fast-changing world, knowing the latest trends in business is necessary to be a good business leader, and an MBA will provide you with the right set of skills.